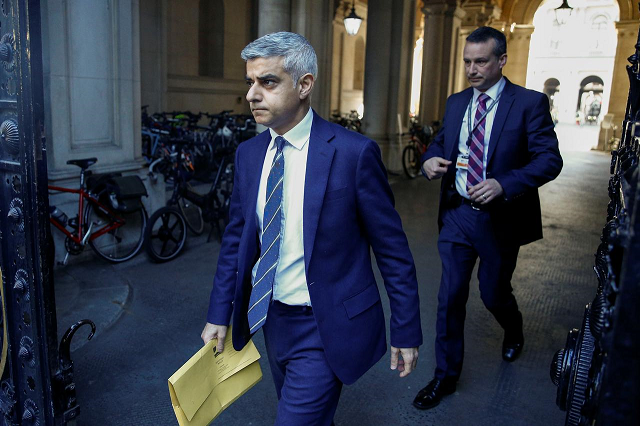 ---
LONDON: Britain is nowhere near lifting the lockdown measures it put in place to tackle the spread of the coronavirus as the peak is still more than a week away, London Mayor Sadiq Khan said on Wednesday.

When he announced the nationwide lockdown on March 23, Prime Minister Boris Johnson said it would be reviewed after three weeks.

Asked during an interview on BBC Radio whether the lockdown should be lifted next Monday, Khan said: "I think we are nowhere near lifting the lockdown.

"We think the peak, which is the worst part of the virus, is still probably a week and a half away," he added.

UK PM Johnson stable after second night in intensive care battling COVID-19

PM Johnson spent a second night in intensive care and was in a stable condition after receiving oxygen support for COVID-19 complications.

Johnson, who tested positive nearly two weeks ago, was taken to St Thomas' hospital on Sunday evening as he had a persistent high temperature and cough but his condition deteriorated on Monday and he was rushed into an intensive care unit.

As Johnson battled the novel coronavirus from a bed in St Thomas' hospital, the United Kingdom was entering what scientists said was the deadliest phase of the outbreak and grappling with the question of when to lift the lockdown.