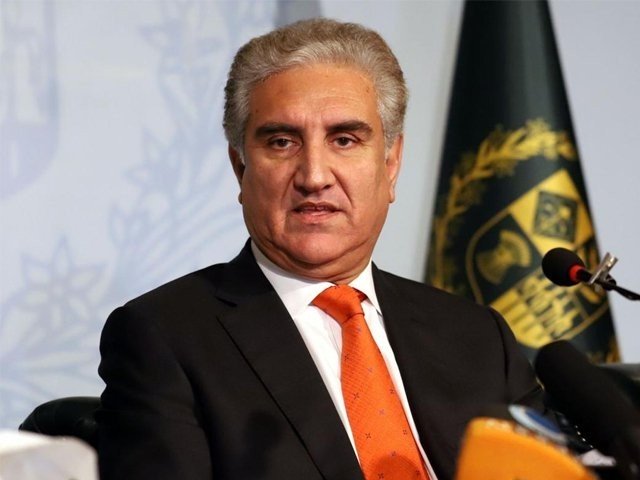 ---
ISLAMABAD: Islamabad has decided to launch a diplomatic initiative seeking rescheduling of bilateral and multilateral loans in order to offset the negative fallout of coronavirus pandemic on its economy.

This was decided in a high level meeting chaired by Foreign Minister Shah Mehmood Qureshi at the Foreign Office on Monday. Adviser to the Prime Minister on Finance Dr Hafeez Shaikh, Federal Minister for Planning Asad Umar and Foreign Secretary Sohail Mahmood attended the meeting.

Pakistan's permanent representatives to the United Nations in New York and Geneva also joined the meeting through a video link. The meeting discussed the negative implications of the pandemic for the country's economy.

Imran urges world to consider writing off loans to help cope with coronavirus

Qureshi noted that due to the pandemic Pakistan's exports have declined while economic activities have come to a halt because of a lockdown. This, according to Qureshi, has made it difficult for the developing countries like Pakistan to go about their business as usual.

"It was because of this reason Prime Minister Imran Khan floated the idea of rescheduling of loans of developing and poor countries," an official statement quoted Qureshi as saying.

He briefed the meeting about the steps being taken by the foreign office to ensure that developed countries and multilateral organisations pay heed to such ideas.

He said he had spoken to foreign ministers of wealthy countries over the past couple of weeks in order to seek their support for the restructuring of loans. The meeting later decided that a concerted effort would be made to convince powerful countries for this initiative.

COVID-19: Pakistan, World Bank in talks for $200 million loan

For this purpose, Pakistan's permanent representatives to the UN in New York and Geneva have been directed to launch a diplomatic effort while the foreign minister would continue to reach out to his counterparts in world capitals.

The coronavirus outbreak is taking its toll on Pakistan economy, which was struggling even before the pandemic. The government own assessment suggests that Pakistan's economy could suffer losses between Rs2 to 2.5 trillion. 18.5 million people would lose jobs if the lockdown persists for 3 months.

Independent economists have put the losses to the economy between Rs890 billion to Rs1.6 trillion.