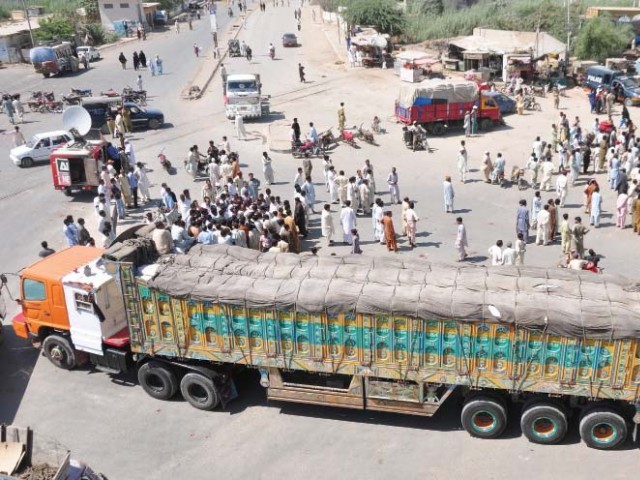 ---
HYDERABAD: A truck transporting ration bags to a district administration distribution point was looted by a mob in Hyderabad on Sunday.

The vehicle, which was heading towards the distribution point near the Niaz cricket stadium, was ransacked near Giddu Naka area, in the limits of the Hussainabad police.

The truck was loaded with around 400 ration bags, all of which were stolen by the robbers, who were reportedly residents of the suburban area.

COVID-19 fears: Underwhelming year for NA at risk of remaining incomplete

Some sources in the police department claimed that the rations had been donated by a trader, while others said they were being handed over by the district administration to Qasimabad assistant commissioner (AC) Gada Hussain Soomro, in whose jurisdiction the incident occurred.


Just a trailer!
A truck with 600 ration bags attacked by a mob near Hussainabad, #Hyderabad. pic.twitter.com/q7lrGyiktO

— Sameer Mandhro (@smendhro) April 5, 2020


At the time of the incident, only the truck driver and a contractor were present in the vehicle. Both were overpowered by the scores of men, women and children who raided the vehicle.

Sindh CM Shah orders framing SOP for resuming export operations

The police claimed that they had not been asked to provide security to the truck, adding that they only found out about it after the crowd had charged the vehicle.

The district administration, which has not officially started the distribution of rations even two weeks into the lockdown, last week calculated that 165,000 poor families in Hyderabad will need the support.

Hyderabad deputy commissioner Ayesha Abro and AC Soomro did not respond to calls and messages inquiring about the incident.