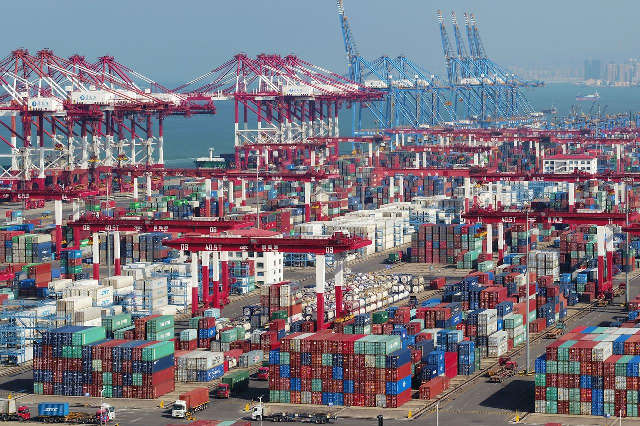 ---
LAHORE: In order to ease the financial implications of lockdown amidst the coronavirus pandemic, the Punjab government after consultation with federal authorities has allowed 118 industries with export orders in eight different sectors to conditionally resume operations in the province.

A notification issued late on Friday said 36 units of textile industries, 25 of pharmaceutical industries, 22 leather and leather garments, 10 of sports goods, eight of meat and meat products, seven each of fruits and vegetables and surgical and medical instruments and three of auto parts were given an exemption to operate.  "All activities related to following industries, companies, factories and its supply chain bearing minimum staff ensuring all precautionary measures against COVID-19 as per the SOPs issued by the industries, Commerce, Investment and Skill Development Department are exempted from the restrictions imposed vide order of 144 CrPC dated 23.03.2020 throughout the province of Punjab," the notification said.

The 10-page order also has the names of the industries given the permission. However, the government does not seem to have opened the allied industries, without which they might not be able to function.

'Huge decline in outdoor activities amid COVID-19 lockdown in Pakistan'

Punjab Information Secretary Raja Jahangir said that only the industries specifically mentioned have been given exemption. He said that if permission for more units is granted, there will be another notification. He said broad-based consultation was done before the decision, which also included input from the federal government.

The official said he was not aware of why only these industries were allowed to operate, nor whether the government was working on any list of allied industries.

Provincial Law Minister Raja Basharat said only the industries with valid export orders had been given an exemption by the Punjab government. He said the order should not be interpreted as the government brings life back to normalcy. He said the lockdown would remain in place till April 14. Punjab had earlier imposed the lockdown till April 7. The federal government though has announced lockdown till April 14.

The minister said the home department was working on a list of allied industries required to keep the export units operational. He said that the government would soon issue another notification regarding allied industries.

Published in The Express Tribune, April 5th, 2020.