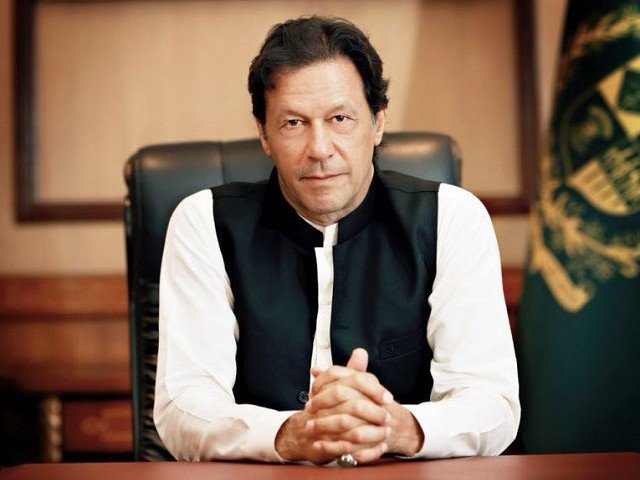 ---
I wonder who can claim to be more adept or practised in the art? The military or the politicians? In reality each situation and each activity which involves more than one person will have a leader, formally or informally. That is how we as a society or an economy are formed. There are more examples where leadership gets practised beyond the two that I mention above. With one proviso though: in all other cases leadership is a time-based or an event-restricted function while in the above two cases it is a full-time 24/7 engagement. In fact a way of life. So both must listen to each other when it comes to fighting something as deadly and as pervasive as Covid-19.

Next, which is bigger? Fighting a war, with say India, or Covid-19? Covid-19 engages all, the 220 million of us, and has the stealthy ability to creep into and finish each of us, theoretically speaking, while a war between the armed forces of two countries will impact a small percentage of people beyond those that are directly engaged with the enemy. In a war, you know who you are up against; against corona you know what you are up against but can't see it. Surely, the war against coronavirus is bigger, wider, more complex and deadlier; and hence the price one pays for failing in fighting it to the fullest will entail a tragic cost. Civilisations get taken out with pandemics.

In my study of the art of leadership, there are no perfect solutions. Never. Each option has it pros and cons. As in sports: should I declare the innings now or add a bit more to the score; should I make a replacement now or later? Skippers and coaches mull such options all the time. If they judge wrongly, only a game is lost. With Covid-19 lives are lost. Per popular belief had Italy acted only six days before it actually did she would have cut her losses by thousands. In this race against the virus time is at a premium. Right decisions, even more so; just that you can't wait to make the right decision.

Every decision will entail a cost. Period. As a leader you choose the one which will cost the least. Since lives are involved one hopes like hell that a leader will make the right choice of the options available, and timely. If not, the price is incalculable. In a war, the mission is supreme. If it takes lives but gets done, it contributes to the national purpose. Tactically and operationally you choose the most optimal and efficient but when it doesn't go per plan the cost in lives is far bigger, just that the purpose is always higher and supreme. In Covid-19 the mission is to 'save' lives, not lose them.

That is why Italy, France, Spain, UK and the US are being faulted. Because too many are falling to sickness and overwhelming the best-in-the-world health systems, killing many times more than what timely, correct and un-compromising decisions would have saved. Italy, France and Spain never wished to alter their lifestyles even when the pandemic had hit. The UK conceived wrongly and then got caught up in the two approaches — lockdown or herd immunity — and lost precious time. It still has a very bad mix of the two in operation and thus continues to suffer badly. In each of these cases the disease has had a free run and is dictating its own terms. In aviation terms, these nations are behind the power-curve — they have lost control of their craft for which destruction is inevitable. Pilots usually are to blame when they let such an anomaly occur.

In case of China, South Korea and Singapore, their decisions were correctly timed, their judgments were right and they were fearless in their decisions; hence they lost far less people and far less became victims. They still lost people but mitigated the spread and the loss. When something holds you back from the right decision, or you begin to qualify your decision against common wisdom or proven experience, you are in the grey zone. You are indecisive and losing time fast, the disease overwhelms your decision-cycle reducing you to a paralysis of mind. And you fall behind the power-curve where destruction becomes inevitable.

What is holding us back? The fate of the bottom 29 per cent? Here is a glimpse. My rural neighbour leaned over the wall to check on me and if I was locked down with the fear of the virus. Embarrassingly, I had to confess to the latter. He of course was living normally. Just across my wall there is no 'distancing' or 'masks' that people wear. They collect in gaggles easily and seem to be oblivious of any tumult. Young and old frolic together with daily Basant. When asked to add a prayer for the country to rid of the menace, he said they did that five times a day in collective prayers. The PM may consider himself constrained to make an outright decision to enforce separation but he need not worry. This isn't a problem with rural Pakistan. Or even the deep-urban. They don't seem to care. And it has little to do with poverty but all to do with dismissiveness.

Here is the conundrum then. We save the 29 per cent from hunger but expose them in their unruliness to become carriers of the Virus spreading it wherever they go. How much of the 'Tiger Force' will be required to discipline them is another quandary. How might they react to such a force can also be fairly gauged. We have seen glimpses of it in Karachi and rumblings in Lahore. If the 29 per cent do not follow instructions, all the others will be forced to quarantine to keep the virus away. The healthy will be locked in while those spreading the virus will be on the loose. They might develop herd immunity over time but would prolong the agony of a social and economic shutdown — despite the construction-specific 'stimulus'. Too many falling sick will choke country's health system to a standstill. We may then see ourselves still struggling against the disease into the fall and winter. We have till September only to somehow fight this virus off.

'Enforcing' separation is what will only work — call it what you may with exemptions to keep the supply-lines going and curfew breaks for those who need to stock up. And exceptions for the sick. Those who listen will hope to survive better; those who don't will be left to the vagaries of herd immunity. Sadly. Yet the PM may be on to something here knowing the genius of our people letting fate determine for most what befalls them. But then we are letting the virus dictate its course. That may be manifold more tragic than what we are imagining.

Published in The Express Tribune, April 5th, 2020.

Like Opinion & Editorial on Facebook, follow @ETOpEd on Twitter to receive all updates on all our daily pieces.