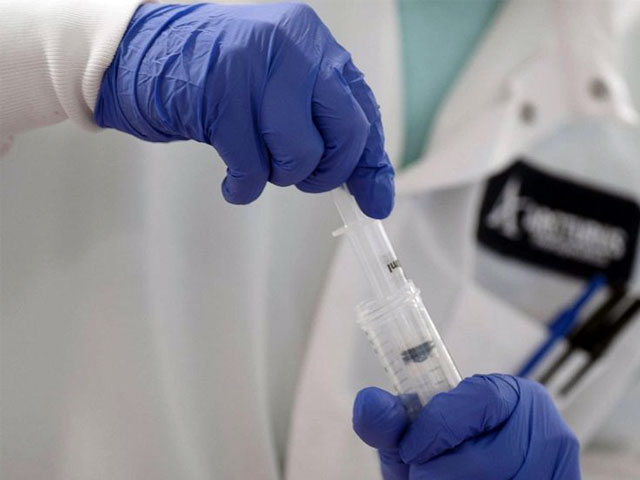 ---
KARACHI: Sindh Health Care Commission (SHCC) has given clearance to three more laboratories to conduct polymerase chain reaction (PCR) testing on COVID-19 patients in the province after ensuring their standards and preparedness.

An inspection team of the commission visited the laboratories on Saturday during which loopholes in the process were identified and suggestions were given to the medical personnel for further improvement.

The laboratories given clearance included Advance Lab and its partner Hashmani Lab (for home sampling), Dr Ziauddin University Hospital and Karachi Children Hospital.

The team also held meetings with the commissioner and deputy dommissioners of Mirpurkhas for the establishment of isolation wards and quarantine centres.

This was followed by a situational analysis briefing from District Health Officers (DHOs) and Medical Superintendent (MS) of the city. An action plan for quarantine centres and isolation wards was also shared by the Mirpurkhas DC.

'We're walking tightrope', says PM Imran as COVID-19 cases surge past 2,700

After a joint meeting, a field visit was arranged for all participants by the commissioner at respective quarantine and isolation centres.

The quarantine facilities included Mohammad Medical and Dental College boys hostel with 40 beds and 12 ventilators and District Headquarters (DHQ) hospital also with 40 beds and five ventilators.

The commission has sent its recommendations to the health department for the establishment of more isolation wards, quarantine centres and PCR testing units in Sindh.

How can you tell the difference between coronavirus symptoms and allergies?

Dr Minhaj Qidwai and Dr Ayaz Mustafa, along with the members of Aga Khan University Hospital and Indus Hospital, have developed an algorithm for dealing with the COVID-19 patients.

To counter the increasing number of quacks during the crisis, the SHCC teams visited 144 labs and diagnostic centres this week, sealing four. In total, 3,498 healthcare establishments have been sealed in the province.

The provincial health commission also shared the policy for the burial of those died due to COVID-19 with the relevant quarters. The policy for isolation centres was also developed and being converted into an even simpler checklist form.