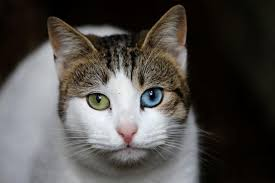 ---
Cats are susceptible to the rapidly-spreading coronavirus and appear to be able to transmit the virus to other cats, according to a study conducted in China.

The study, carried out at Harbin Veterinary Research Institute in China, found that cats are able to transmit the virus through respiratory droplets to other cats. Dogs, chickens, pigs and ducks were found to be unlikely to catch the infection, however.

The findings come in the wake of recent reports of a pet cat in Belgium being infected with Covid-19. About a week after the cat's owner started showing symptoms, the cat also developed breathing difficulties, diarrhoea and vomiting, and subsequent tests by vets at the University of Liège showed the animal was infected with coronavirus.

China's Shenzhen bans the eating of cats and dogs after coronavirus


The lab experiments from the Chinese team involved a small number of animals that were given a high dose of the virus and there is no direct evidence that cats would also be able to infect people.




However, the team behind the work said their findings provided important insights into the animal reservoirs of Covid-19 and how animal management might have a role in the control of the pandemic.




"Surveillance for Sars-CoV-2 in cats should be considered as an adjunct to elimination of of Covid-19 in humans," the paper concluded.




In the study, which is not yet peer-reviewed, five cats were inoculated with coronavirus. Three of the animals were placed in cages next to cats that had not been given the virus, and one of the exposed cats also became infected, suggesting that transmission occurred through respiratory droplets. The findings were then replicated in a second group of cats. Ferrets, which are already being used in vaccine trials for Covid-19, were also found to be susceptible.




Prof Eric Fèvre, chair of veterinary infectious diseases at the University of Liverpool, said: "People should take usual precautions of hand washing when handling their pets, and avoid overly intimate contact, especially if sick with Covid. It is important to add that this says nothing about how the virus coming out of a cat may or may not be infectious to humans."




The article originally appeared on The Guardian.