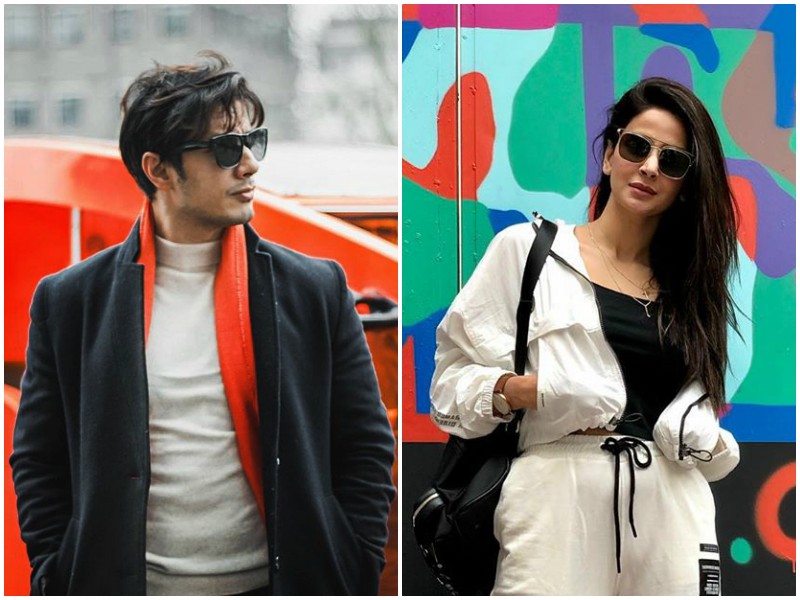 ---
Ali Zafar wishes to do a film with Saba Qamar
Both the celebrities appeared on a live video call on social media earlier
---
Popular singer Ali Zafar was recently on a live call with renowned actor Saba Qamar on social media. The two talked about many things but most importantly about how they wanted to work on a film with each other.

From a glimpse of their video conversation circulating on social media, Saba could be seen enjoying Ali's live singing as he held his acoustic guitar and played Gulabi Aankhen. 

She complimented him and addressed her fans saying, "Well look at that, you will never see Ali Zafar like this and I will never this much time on my hands. But because of the coronavirus, we're all together and we suddenly care more about each other."

She then went on to compliment him further, "You're doing such a good job Ali. Entertaining everyone like this. It's beautiful."

https://www.instagram.com/p/B-jR5k2jc4s/

To this Ali thanked her and said, "You've been doing job yourself. I think I told you the last time I met you that you are among the most powerful female actors that have ever graced our big screens in history."

He then added in a humorous but regretful manner, "The two of us have only done a small scene together, that too in a bathroom for a very short span of time." To this Saba nodded saying, "Yes, it was very, very small indeed."

However, Ali then went on to request her to do a film with him. "Let's do a film together," he said to which Saba immediately responded in approval. "I would love to, I would love to share the screen with you," she said humbly.

The two share a vast fan-base since they have not only worked in Pakistan but in India as well. Having worked on both the big and small screen, along with Ali's music fan-following, there is no denying that if they end up in a film together, it would be a blockbusting hit.




Not to mention, Saba is also scheduled for a live video call with Hassan Shehryar Yasin (HSY), tonight. And Ali recently released his rendition of Ye Watan Tumhaara Hai for all the doctors and paramedics staff fighting the deadly virus these day.

https://www.instagram.com/p/B-cgnMzlS6v/

Like other celebrities, the two seem to be entertaining as many people as they can through their social media. And we can only hope this pandemic subsides soon so we can see these stars on the big screen already!

Have something to add to the story? Share it in the comments below.