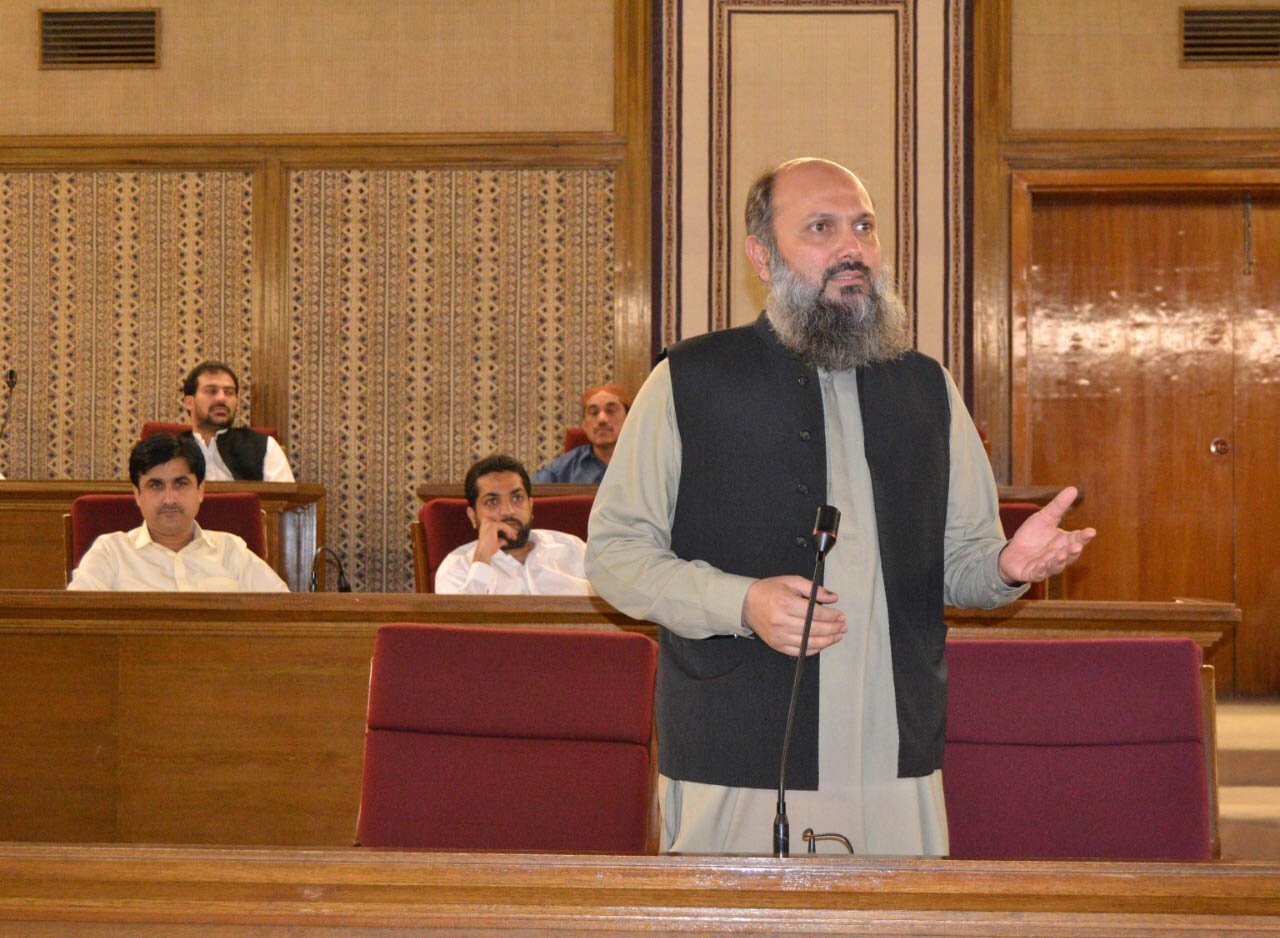 ---
QUETTA: Balochistan Chief Minister Jam Kamal Khan Aliyani visited the Bolan Medical Hospital to review health facilities and arrangements following an increasing number of COVID-19 patients in the province.

"We have 80 ventilators in total from government and private hospitals. The provincial government is utilising every resource to ensure quality healthcare for the people during this crisis," he said while speaking to Journalists at BMC Hospital, adding that BMC has space for 800 to 1000 patients if the situation deteriorates further.

On the occasion, the provincial chief executive said, an additional 8000 pilgrims are still in Iran and the federal government would decide their fate on whether they will be allowed to return to Pakistan or not.

"Following the rapid spread of COVID-19 globally, the Balochistan Government is taking measures to accommodate at least 2500 expected patients. Fortunately, 19 patients have recovered from the fatal virus and returned to their homes whereas the remaining patients are being treated in Quetta's Sheikh Zahid Hospital," CM Aliyani said, adding that people experiencing coronavirus symptoms shouldn't panic but isolate themselves inside their homes instead.

Commenting on rumors pertaining to manhandling between a provincial minister and DG Health, the CM said, "there was merely an exchange of harsh words between them and we shouldn't discuss the matter further."

Sharing his views on the government package to ensure provision of relief to daily wagers, the chief minister said, an initiative has been taken across the entire province through which daily wagers and poor families would receive ration and assistance.

"In the 2nd phase, the provincial government would reach-out to families not willing to seek help but like a responsible government, we would provide them groceries and other necessary items."

Replying to a query regarding the need of safety items including testing kits, surgical masks, and gloves CM Aliyani said, all safety supplies are being imported by the National Disaster Management Authority and thus medical gears would be distributed to provinces soon."The equipment is expected to reach in Balochistan in the coming days."

Deputy Speaker of the Balochistan Assembly Sardar Babar Musakhail, Health Secretary and provincial government spokesperson Liaquat Shahwani accompanied the CM during his visit. 

Published in The Express Tribune, April 4th, 2020.