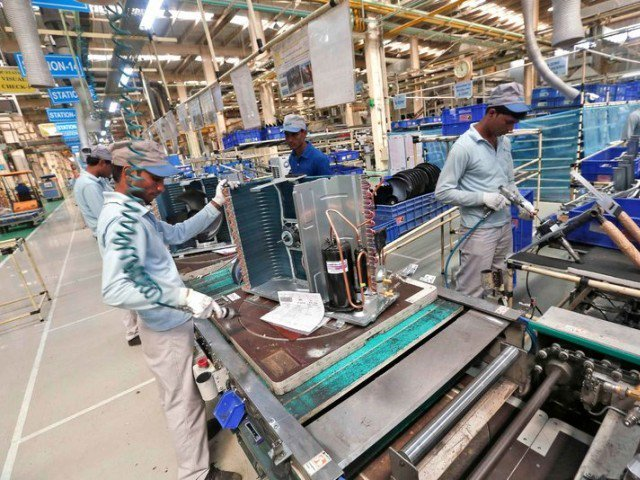 ---
KARACHI: Commercial chemical importers have said that they are feeling the pain of financial crisis, therefore, the government should arrange easy loans for one year to help them overcome liquidity crunch.

Pakistan Chemicals & Dyes Merchants Association (PCDMA) Chairman Amin Yusuf Balagamwala said commercial importers were facing a severe financial crisis due to the lockdown of many cities and the closure of trade and industry.

"After the lockdown period, the import of goods including raw material may not be immediately restored, which will cause shortage of raw material for industries, so commercial importers be given loans on easy terms for a year," he emphasised.

"The chemical industry is facing problems on two fronts," said Arif Habib Limited analyst Rao Aamir Ali. "Industrialists cannot import in the first place and even if they succeed, they cannot sell to any other business as the whole supply chain has been disturbed."

Two big companies are in the chemical business - Engro Polymer and Chemicals Limited (EPCL) and Lotte Chemical.

Engro Polymer produces chlor-vinyl allied products and PVC, which is mostly used in manufacturing pipes.

On the other hand, Lotte Chemical produces purified terephthalic acid (PTA), an essential raw material for Pakistan's textile and PET packaging industries as well as the polyester chain, including polyester staple fibre, filament yarn and pet (bottle-grade) resin.

"Chemicals are mainly imported from Middle Eastern countries," said the analyst.

Companies keep inventory so initially they enjoy surplus demand, however, with the passage of time the whole industry will suffer, especially the importers.

The PCDMA chairman said the coronavirus pandemic had affected not only the people but also the trade and industry, which had been badly impacted. "Businesses are on the verge of collapse, which is why the business community, especially commercial importers, is facing financial crisis."

He urged the government to provide loans to commercial importers on easy terms and issue directives to banks to make immediate payments after receiving import documents, otherwise, the cash-flow problem would become serious.

Published in The Express Tribune, April 4th, 2020.

Like Business on Facebook, follow @TribuneBiz on Twitter to stay informed and join in the conversation.