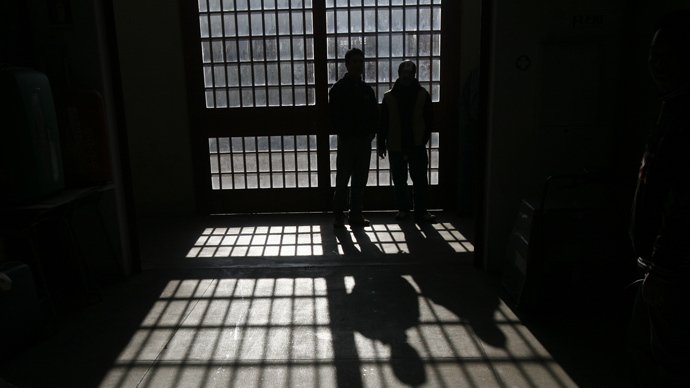 ---
PESHAWAR: The provincial government should help secure the release of those prisoners who have languishing in jails for an extended period simply because they have not paid the fines levied on them.

This was remarked by Peshawar High Court Chief Justice Waqar Ahmed Seth on Thursday as he heard a petition filed by Saifullah Muhib for the provision of adequate facilities to jail inmates to protect them from the novel coronavirus (Covid-19).

The petitioner told the court that due to the threat of Covid-19, prisoners are in a state of panic because they have not been provided with proper facilities.

Justice Seth remarked that the court has taken steps to minimise the risk to prisoners but suggested that the government secure the release of those prisoners who have been languishing behind bars simply because they could not pay their fines.

The government has spent more money on these prisoners by keeping them in jails, he remarked, suggesting that the government pay their fines.

The PHC chief justice said that the court has been working on the cases of juveniles and women for their release on probation.

The petitioner contended that the jail authorities have not provided soap, facemasks, hand sanitisers and other facilities to prisoners.

Muhib argued that more than 11 prisoners are crammed into one cell which poses a risk to the safety of prisoners.

The chief justice was informed that the Supreme Court will also begin hearing prisoners' cases from April 6.

Division benches

Justice Seth said that a meeting has been convened in the high court to discuss the constitution of division benches.

The petitioner requested the court that the division benches should also be constituted in the lower courts as a large number of people approach for bail before arrest and presence of hundreds of people in court premises could be dangerous for the judges, lawyers and litigants.

The court adjourned the case till April 6.

Published in The Express Tribune, April 3rd, 2020.