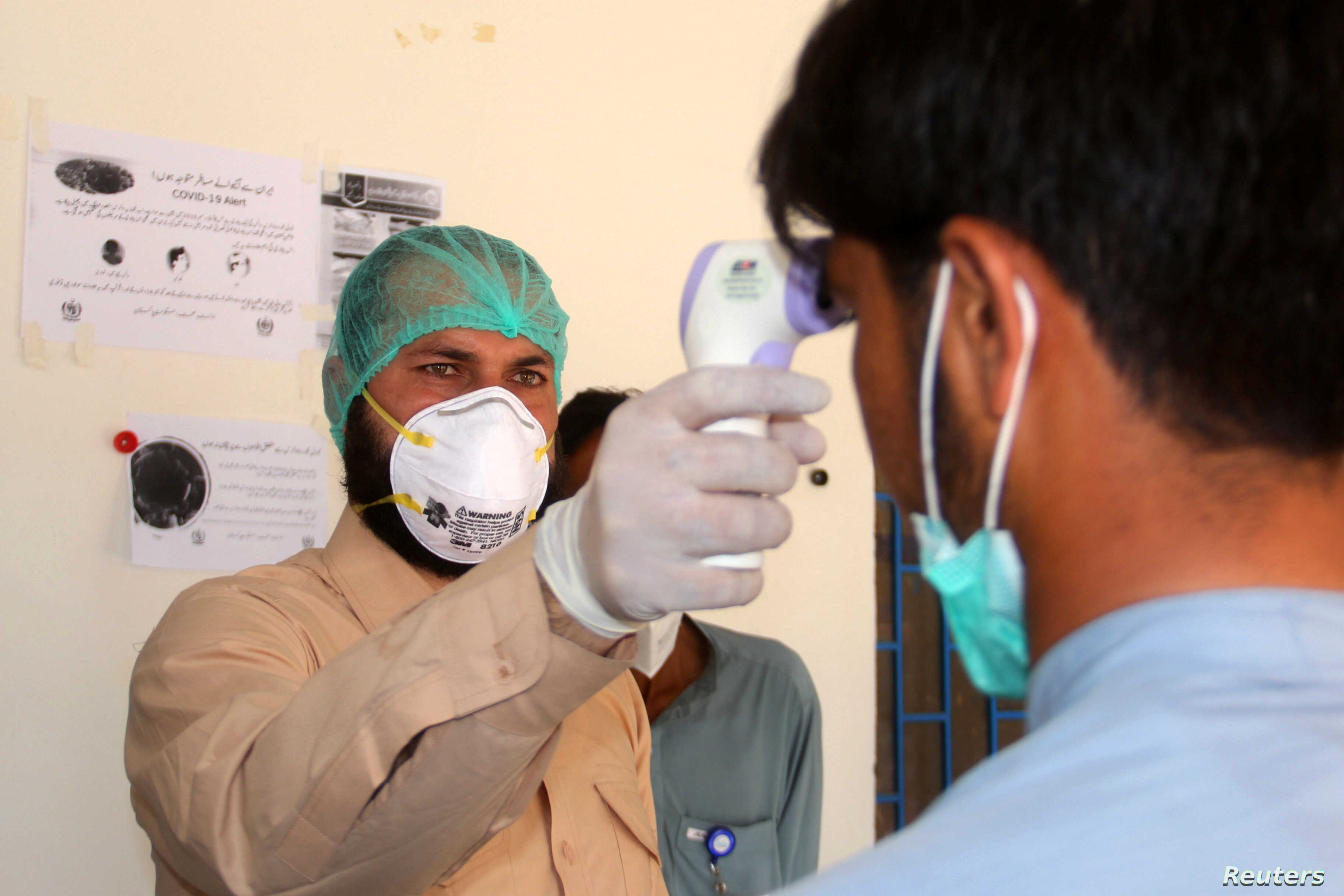 ---
LAHORE: Punjab Chief Secretary (CS) Major (retd) Azam Suleman Khan has advised police to initially use punishments like making citizens walk back home instead of arresting them for violating Section 144, to sensitise them regarding social distancing, a well-placed source disclosed.

The decision was taken on Thursday at a meeting jointly chaired by Punjab Law Minister Raja Basharat and Chief Secretary Azam Suleman Khan to review the situation with regard to COVID-19 and the administrative affairs of the province.

It was observed that penalising people for defying lockdown, under an order issued on March 23 that limits the movement of people in Punjab to contain the novel coronavirus spread and imposes other restrictions, was creating a negative impression among people.

The CS said that the government wants people to understand the sensitivity of the situation.

LIVE: People urged to avoid Friday prayer in mosques as COVID-19 tally surpasses 2,400

"Registration of first information reports (FIRs) should be the last resort. Before that police should convince violators to stay at home and if needed punish them by making them walk all the way back to their homes," he emphasised.

"However, there is no bar on police to register FIRs, if they feel the need for it," Suleman added.

Moreover, the government has decided to allow milk shops to remain open till 8pm, use vans of the livestock and social welfare departments for screening of people and make hospitals' outpatient departments (OPDs) functional for treatment of diseases other than the novel coronavirus.

The top provincial secretary said the decision to allow milk shops to operate late in the night was taken in view of facilitating people and preventing financial losses of the dairy industry.

He also issued directives to the divisional commissioners to enhance coordination with dealers of pulses to maintain prices of the commodities.

In Pakistan, textile mills demand suspending loan repayment amid pandemic fears

The meeting was attended by Inspector General of Police (IGP) Shoaib Dastagir, Lahore Commissioner Saif Anjum and other officers.

The IGP said that police personnel, wardens and other staff performing duties in connection with the novel coronavirus must be screened for the disease.

He mentioned that during the shifting of prisoners from one district to another, the administration officials should remain in contact.

Dastagir also asked the regional police officers to ensure prompt response to 'threat alerts' issued by intelligence agencies.

Published in The Express Tribune, April 3rd, 2020.