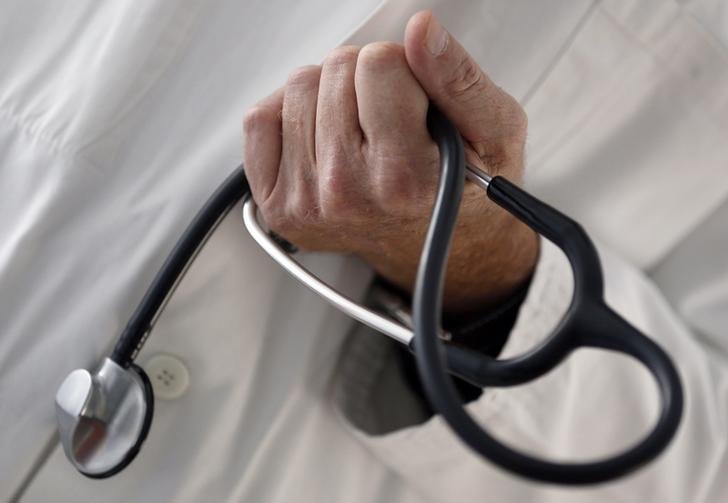 ---
HYDERABAD: Over a month after the first coronavirus patient emerged in Sindh, doctors and paramedical staff serving at government hospitals still lack safety gear. On Wednesday, doctors at Civil Hospital in Sanghar district staged a protest, decrying the government's indifference to the threat they face by being exposed to the virus.

"Whatever material has been provided to the hospitals in the name of safety kits is far below the World Health Organisation's recognised standards," said Dr Amjad Sarewal, who led the protest. "If the doctors contract the virus, we will hold the government responsible."

According to the protesters, by putting the doctors at risk, the government is also risking the health of patients who visit the hospitals daily.

Dr Shabbir Ahmed, the district focal person for coronavirus, said that the government had provided them the safety kits – consisting of an N95 mask, suit, goggles, cap, shoe covers and gloves – in adequate numbers.

"But we issue these kits only to those doctors who work in the quarantine area or those taking samples from suspected patients," he clarified, contending that it was not possible for the authorities to provide kits to every doctor in the government hospitals.

Sindh to impose full lockdown on Friday afternoon

However, another protester, Faiza, pointed out that the suspected cases didn't always land directly at the quarantine wards. "Those patients visit the medicine, ENT, pulmonology, casualty and other wards as well before they are referred for the tests," she said. "The kits are equally indispensable for doctors working in these wards because they too are exposed to suspected or unconfirmed cases."

Dr Roshan Chandio, the president of the Young Doctors Association (YDA) at Liaquat University Hospital, Hyderabad, said that despite their repeated complaints, the health authorities had not provided them the kits. He, too, argued that doctors working in the wards from where suspected cases are referred to quarantine deserved to be given safety kits.

Sindh govt sets up Coronavirus Emergency Fund

"By our estimate, around a third of some 1,200 doctors at the Civil Hospitals [in Hyderabad and Jamshoro] are at risk of catching the virus from the patients," he explained. "But most of the doctors can't even get the gowns to protect themselves."

Two weeks ago, the YDA launched an appeal for contributions, procuring 50 N95 masks and as many kits at the cost of Rs180,000. But Chandio believes that both the kits and the masks are actually copies of the genuine products that they had bought from Lahore. "It is the responsibility of the government to buy the original kits and hand them over to the doctors," he insisted.