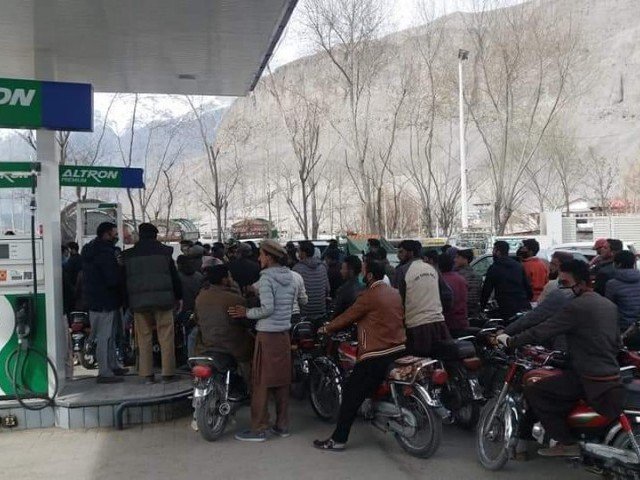 ---
KARACHI: Amidst a surge in local transmission cases of COVID-19 across the country, the government has decided to switch to 'Chinese model' of enforcing strict social distancing measures at district and union council level.

The government, following a meeting of National Coordination Committee on coronavirus held in Islamabad on Wednesday, announced extending the ongoing restrictions for another two weeks until April 14 to contain the spread of novel coronavirus in the country.

However, incidents of lockdown violations have been widely witnessed across the country in the past few days where people can be seen gathered in suburbs and market places.

Govt decides to extend 'lockdown' until April 14 after NCC meeting on COVID-19

The nationwide tally of COVID-19 patients has crossed 2,100 with 709 cases in Sindh, 708 in Punjab, 158 in Balochistan, 253 in Khyber-Pakhtunkhwa, 187 in Gilgit-Baltistan, 58 in Islamabad and nine in Azad Jammu and Kashmir.

The virus has so far claimed 29 lives in Pakistan, while over 80 COVID-19 patients have fully recovered.

Videos of people violating the social distancing measures have gone viral. In this situation, the government is considering to introduce stringent steps at district and union council level across the country including Karachi.

In today's meeting, several steps including locking down whole areas susceptible to virus spread were considered. In line with the Chinese model, it was suggested that people are screened in virus-prone areas housing a large numbers of COVID-19 patients.

Sindh to impose full lockdown on Friday afternoon

Medical experts have also voiced their concerns that with a rapid increase in local transmission cases in mega cities like Karachi, the situation could quickly slip out of hands.

Earlier in the day, the Sindh government also decided to extend the ongoing lockdown until April 14 and impose a 'curfew-like' lockdown on Friday from 12 noon to 3pm in a bid to maintain social distancing at the time of Juma prayer.

33 more cases were reported in Karachi on Wednesday, with a total of 709 in Sindh so far. Of this number, 376 cases were locally transmitted – just over 50 per cent.