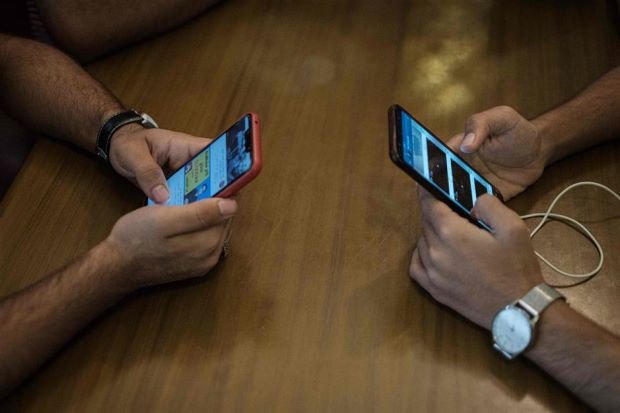 ---
KARACHI: At a time when some of the developed countries are facing a breakdown of their mobile networks due to excessive demand, people in Pakistan are calling for free internet and calls, which can result in no internet.

The increasing number of coronavirus cases in the country has forced companies to adopt a work-from-home policy that has led people to demand free internet, calls and SMS during the crisis period.

"At a time when everyone is providing relief for the people to help them get through this pandemic, the telecom industry in Pakistan is reluctant to offer free internet and calls," said Areej Taha, a working woman currently facing issues in adopting the work-from-home policy in Karachi.

She added that not everyone has internet installed at home or an internet good enough to support conference calls.

"Here in Pakistan the home internet service is not much equipped and can crash any time. That is the time when people rely on mobile internet service, but many can't afford the high-priced internet," she said, adding that the telecom industry should provide free internet.

"We have seen that telecom companies in other countries are providing free internet during the COVID-19 crisis, and the companies operating in Pakistan should also take steps to give relief to the people," said Twitter user Hasnain Khan. On the other hand, considering the mobile network breakdown in the UK last week as millions of British workers started to log on to work from home due to the pandemic, the telecom industry in Pakistan has a different opinion on the demand for free internet.

"We want to minimise the risk of an uncontrolled surge in internet traffic at a time when support teams cannot add additional capacity and are restricted in their movement. Our priority is to provide affordable internet to everyone in these difficult times," said Jazz CEO Aamir Ibrahim.

"We are all working very hard to keep essential services like communications and the internet fully functional under this lockdown. This is not easy work and requires everyone to be united," he added.

Communication specialist Khurram Pervez said, "Communication in crisis times is very essential. In these times, social media which is fuelled primarily by cellular services needs to be safeguarded and promoted so that a reliable medium of communication is secured."

Some of the users are worried as the lockdown in Karachi has made it difficult for them to use basic communication services because telecom franchises have suspended operations. "There is no money at the retail level where people can send and take money home. Millions of people are facing difficulty in connecting to each other as the mobile pre-paid cards cannot be replenished without cellular company franchises operating in towns and cities," said Azeem Khan, who runs a grocery store in Karachi.

Published in The Express Tribune, April 2nd, 2020.

Like Business on Facebook, follow @TribuneBiz on Twitter to stay informed and join in the conversation.