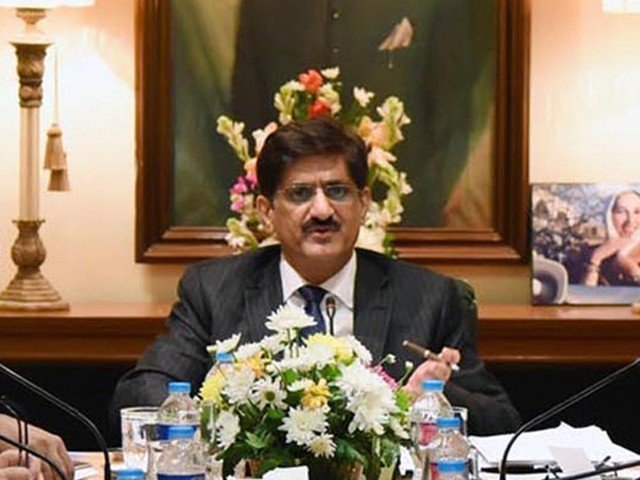 ---
KARACHI: The Sindh government while launching the 'Coronavirus Emergency Fund' on Monday has appealed to people living in Pakistan and abroad to donate for the emergency and welfare of coronavirus victims, as well as those in need.

"We appeal to the philanthropists and others to come forward and contribute for this cause," said the Chief Minister Syed Murad Ali Shah on Tuesday. He maintained that the fund will be utilised for the establishment of isolation centres as well as the distribution of ration bags and cash amounts among those in need, particularly daily-wage workers.

According to the Sindh government, citizens have already started donating to the fund.

Speaking in this regard, the CM House spokesperson said, ""A man requesting not to be named has recently sent a cheque of Rs97 million," adding that another cheque of Rs10 million was also donated by a philanthropist. Furthermore, the Karachi Water and Sewerage Board (KWSB) has also donated Rs22 million. Meanwhile, all MPAs, the members of the Sindh cabinet Members and the CM have donated their one month's salary.

The funds will be managed by a committee comprising Sindh Chief Secretary Mumtaz Ali Shah, Sindh Finance Secretary Syed Hassan Naqvi, Indus Hospital Chairman Dr Abdul Bari, Edhi Foundation Chairman Faisal Edhi and Patients Aid Foundation Vice Chairman Mushtaq Chhapra. "The funds will be released with signature of these people [the committee members] who will oversee the entire process," said the CM, adding that people who are willing to donate can deposit the amount at Sindh Bank to an account bearing the number 03015594456100. The CM maintained that a third party audit would be carried out by a reputable accounting firm to ensure transparency.

Furthermore, the provincial government has already deposited Rs3 billion in the bank account.

Talking about the outbreak of COVID-19 and lockdown in the province, Shah was of the view that his government had to make tough decisions to prevent the virus from speeding.

"The situation will be worse if we do not take strict measures," he said, adding that he had been worried about the growing numbers of local transmission of coronavirus cases in the province.

"We have to stop it and this can only be done when people keep self-isolate themselves," he said.