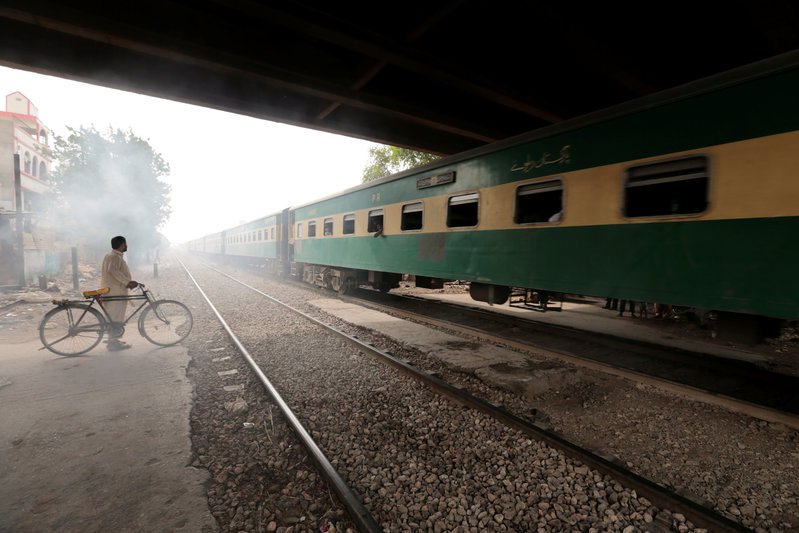 ---
Rs6 billion package to give railways breathing space
Amount will be largely spent on paying staff salaries and pension
---
LAHORE: Cash-strapped Pakistan Railways has managed to secure a relief package of Rs6 billion from the Economic Coordination Committee (ECC), which is expected to provide some breathing space to the company in the current crisis.

The amount, approved on Monday, would be given to the Ministry of Railways in three equal installments of Rs2 billion per month.

"Funds will be spent largely on paying salaries to staff and pensions to retired employees," stated a spokesperson for Pakistan Railways.

Pakistan Railways stopped running all passenger trains on March 24 in a bid to prevent the spread of COVID-19 pandemic in Pakistan.

Earlier, the suspension period was set till the end of March, however, on Monday, Railways Secretary Habibur Rehman Gillani extended it to an indefinite period.

In recent years, Pakistan Railways has been repeatedly announcing that its passenger traffic is increasing continuously.

For instance, the total passenger traffic in financial year 2012-13 was around 15 million, which soared to 55 million at the end of 2017-18.

The addition of 40 million passengers helped Pakistan Railways shore up its revenue from Rs18 billion in FY13 to Rs50 billion by the end of FY18.

In the total revenue, the share of earnings from passenger traffic stood at 55% in FY18. Some officials claim that the share has now reached 60%.

Railways Minister Sheikh Rashid Ahmed has claimed that Pakistan Railways got revenue of Rs54.6 billion in FY19. The rise in revenue, according to him, was primarily due to an increase in the number of passenger trains, which alone added revenue of Rs4.94 billion in the last fiscal year.

Some railway officials said the relief package of Rs2 billion per month would help counter the losses expected to be borne by the public-sector rail company due to the suspension of passenger trains.

"Our freight sector is still functioning which means we still have a grip on more than 35% of the revenue," said a serving railway official.

He pointed out that 60% of the total revenue of Rs54.6 billion translated into Rs32.76 billion per year and Rs2.73 billion per month, which was more than the aid of Rs2 billion per month. However, some expenses will be slashed to cope with the situation.

"We expect the virus to be contained in three months and passenger trains to be fully functional in a couple of months," he said.

"The relief package is enough for us for the next three months as the railways will be in a position to pay salaries and pensions timely and meet some of its major expenditures."

Since passenger traffic remains suspended, Pakistan Railways can save millions of rupees on account of diesel consumption and other regular maintenance expenditures, hence, the official held the view that the entity would match its monthly receipts from the package with its liabilities. 

Published in The Express Tribune, April 1st, 2020.

Like Business on Facebook, follow @TribuneBiz on Twitter to stay informed and join in the conversation.