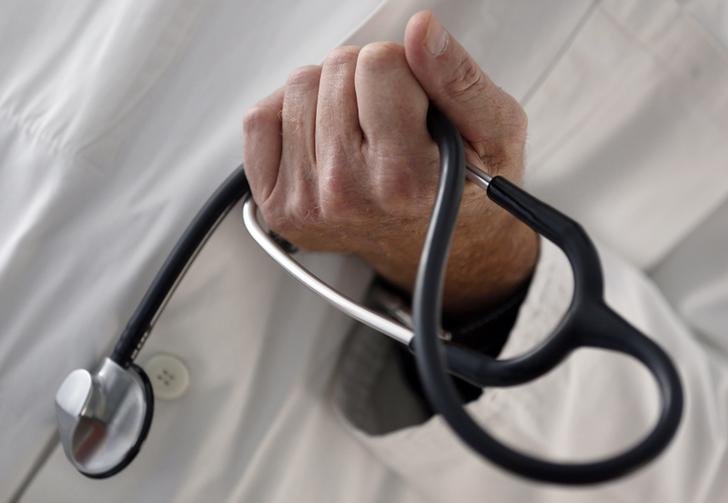 ---
KARACHI: The Jinnah Sindh Medical University (JSMU) has set up Telemedicine Clinic amidst lockdown and closure of out-patient departments (OPDs) in hospitals across the province.

On March 16, the Sindh government had ordered that OPDs of major hospitals in the province would remain close due to the influx of coronavirus patients in hospitals.

However, people suffering from regular illnesses can now call in phone numbers provided by the hospital to seek consultancy from expert medical consultants.

"Expert Family Medicine consultants will be available from 10am to 2pm on phone to help the people in complying the government's social distancing measures," Vice-Chancellor JSMU Professor SM Tariq Rafi said in a statement issued on Monday.

"The online clinic will not treat medical emergencies," said Professor Marie Andrades who is head of family medicine.

Karachi hospital unveils Tele-Health service to combat misconceptions about coronavirus

She added that complaints suitable for telemedicine consultation may include allergies, colds and flu, sore throat, cough, fever, red-eye, rashes, diarrhea/vomiting, digestive problems, joint pains/arthritis, backache, sprains and strains, urinary problems, insect bites, chronic diseases, diabetes mellitus, high blood pressure, high cholesterol, asthma/bronchitis, counseling, and health education.

"People can call in on PTCL number 021-99205185 and 171131-32 from 10am to 2pm, Monday through Saturday," she said.

A few days ago, the Liaquat National Hospital, a private medical facility in Karachi, had also launched Tele-Health services where people can call and get appropriate information about the prevention and symptoms of COVID-19.