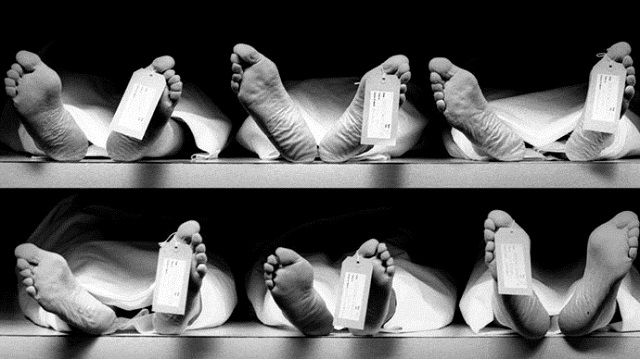 ---
KARACHI: The Edhi Foundation is reopening all its morgues and burial facilities across the country, announced chairperson Faisal Edhi on Monday.

In a video statement, he said that the bodies of those killed by the novel coronavirus could also be brought to the welfare organisation prior to their burial.

Edhi had announced on Friday the closure of all the foundation's morgues and burial centres, explaining that citizens were bringing the bodies of COVID-19 patients for the funeral bath and shrouding, which put the staff and other visitors at risk of infection.

However, with the reopening, he said that Dr Azizullah, an infectious diseases professor at Dr Ruth Pfau Civil Hospital Karachi, had provided guidelines and training to Edhi volunteers, enabling them to handle the bodies of coronavirus patients. As a result, he said, victims of the disease could be brought to the Edhi Foundation.

23 Sukkur pilgrims, 4 Karachiites discharged after 'tested twice negative of coronavirus'

Currently, the authorities in Sindh conducted 5,945 tests, with Karachi has 249 COVID-19 cases, Hyderabad 12 and Dadu and Jacobabad one each.

Meanwhile, 265 pilgrims have so far tested positive at Sukkur quarantine facility and seven in Larkana. Six people have lost their lives due to the global pandemic  in the province.

The nationwide tally of COVID-19 patients has crossed 1,700 with 638 in Punjab, 152 in Balochistan, 195 in Khyber-Pakhtunkhwa, 136 in Gilgit-Baltistan, 51 in Islamabad and six in Azad Jammu and Kashmir. The virus has so far claimed 21 lives in Pakistan, while 55 COVID-19 patients have fully recovered.

Five graveyards designated for coronavirus victims

Five cemeteries have been designated for burials of those who have died due to coronavirus, Karachi mayor Wasim Akhtar said on Monday.

Visiting Abbasi Shaheed Hospital, the mayor revealed that coronavirus victims would be buried at the Mohammed Shah, Surjani, Mowach Goth, Korangi No. 6 and Gulshan-e-Zia graveyards.

He said that only a few close relatives of the deceased could enter the cemetery for burial, adding that the body would be brought into the cemetery with protective measures and no last sighting would be allowed.