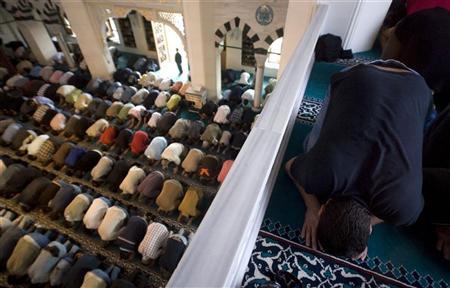 ---
KARACHI: The police have been directed to withdraw all cases registered against the prayer leaders of mosques and others who were booked for violating the Sindh government's ban on congregational prayers last Friday.

In a meeting at the Chief Minister House on Monday, Sindh CM Syed Murad Ali Shah stated that the decision about banning congregational prayers had been taken in consultation with the ulema and leading doctors. But, he rued, some people had violated the orders, leading to action being taken against them under the law.

He added, however, that some ulema had raised the matter of the registration of cases against the violators. "I am directing the Sindh Inspector General of Police to withdraw the FIRs registered against the prayer leaders and others all over Sindh," he stated, while requesting the clerics to abide by their earlier agreement and limit their congregational prayers to five people.

23 Sukkur pilgrims, 4 Karachiites discharged after 'tested twice negative of coronavirus'

He also directed that those who had obtained bail from different court be given back their sureties.

Shah said that the decision to limit congregations had been taken after a thorough discussion with all the stakeholders involved. "The objective is to save our people from this disease, and with the cooperation and support of the ulema, this has become possible," he explained.

He pointed out that the mosques still remained open, while the call to prayers is given there five times a day and congregational prayers of up to five people were also held. He urged them to continue offering prayers in small congregations and to ask citizens to offer prayers at home. "This is what is required until the threat is over, and then everything will go back to normal," he stressed.

The CM maintained that, if a lockdown had not been imposed and extra security measures had not been taken, the virus would have caused a massive loss of lives in the province. While he conceded that the virus had not yet been eradicated, he asserted that it had been slowed down and contained.

Currently, the authorities in Sindh conducted 5,945 tests, with Karachi has 249 COVID-19 cases, Hyderabad 12 and Dadu and Jacobabad one each.

Meanwhile, 265 pilgrims have so far tested positive at Sukkur quarantine facility and seven in Larkana. Five people have lost their lives due to the global pandemic  in the province.

The nationwide tally of COVID-19 patients has crossed 1,700 with 638 in Punjab, 152 in Balochistan, 195 in Khyber-Pakhtunkhwa, 136 in Gilgit-Baltistan, 51 in Islamabad and six in Azad Jammu and Kashmir. The virus has so far claimed 21 lives in Pakistan, while 55 COVID-19 patients have fully recovered.


CM Sindh has made a request to all citizens for their financial help and support to help us in our fight against #COVIDー19. Account details both in Pakistan and USA are flashed in the video. May Allah SWT protect us all. Aaaameen pic.twitter.com/DVorpA3NTZ

— SenatorMurtaza Wahab (@murtazawahab1) March 30, 2020