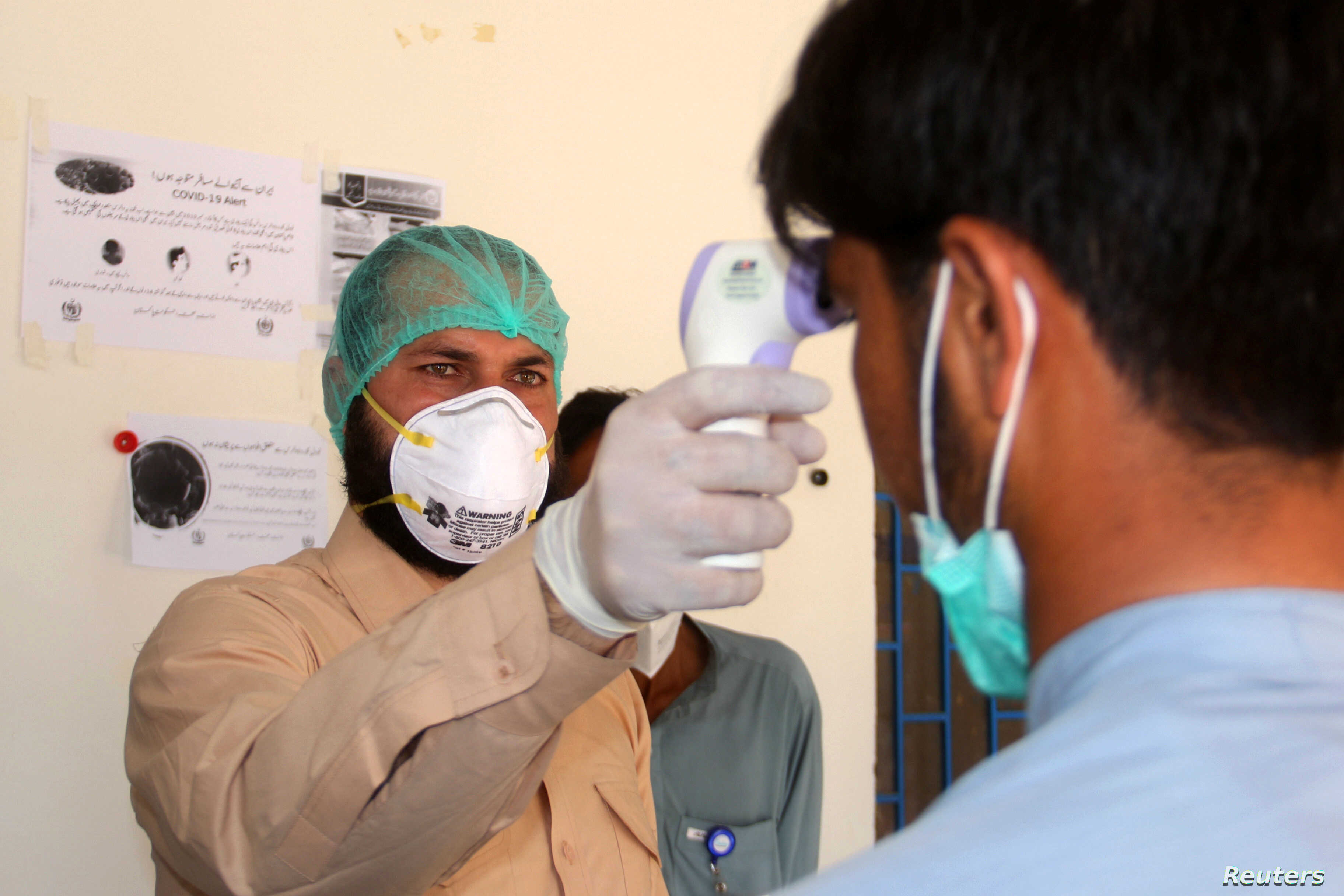 ---
KARACHI: The Sindh Health Department confirmed on Monday that as many as 27 patients – 23 from Sukkur's quarantine facility and four from Karachi's Dow University Hospital – were discharged after they tested negative twice for COVID-19.

Now, the total number of recoveries has reached to 41 in the province.

According to the provincial authorities, the patients in Sukkur have been given permission to go homes after being tested negative twice for the contagious disease.

Earlier, the health department had also confirmed the recovery of four patients in Karachi's DUHS Ojha campus from the respiratory ailment.

Adviser to Sindh Chief Minister Murtaza Wahab also shared the information through his Twitter handle in which he mentioned that four patients aged 53, 70, 50 and 7 with travel history of Dubai and Syria were tested negative twice and have been discharged from DOW Ojha this morning.


4 more patients have recovered from Corona Virus in Sindh and have tested negative. The total number of recovered patients in Sindh now stands at 18. This again emphasises the importance of strictly following the isolation guidelines.

— SenatorMurtaza Wahab (@murtazawahab1) March 30, 2020


Meanwhile, in another tweet, he confirmed the recovery of 23 pilgrims quarantined in Sukkur.


23 Zaaireen who had earlier tested positive of Corona Virus in Sukkur have Alhamdolillah recovered & have tested negative. This again shows the importance of self isolation, if we all isolate ourselves, we can actually protect not only ourselves but our loved ones & others

— SenatorMurtaza Wahab (@murtazawahab1) March 30, 2020


Wahab termed the recoveries as a result of self-isolation and emphasised on the importance of social distancing and self-isolation.

Sindh Health Minister Dr Azra Fazal Pechuho also confirmed the 27 recoveries in the province, saying 23 patients tested as negative were pilgrims shifted from Taftan quarantine facility in Balochistan and "they are being sent to their homes after the successful recovery".

The Sindh health department has confirmed 27 new cases of COVID-19 through local transmission – 21 in Karachi, five in Hyderabad and one in Jacobabad – as the province's coronavirus tally rose to 535 on Monday.

Resources unseen: PDMA turns blind eye to available volunteers, recruits new ones

Currently, the authorities in Sindh conducted 5,945 tests, with Karachi has 249 COVID-19 cases, Hyderabad 12 and Dadu and Jacobabad one each.

Meanwhile, 265 pilgrims have so far tested positive at Sukkur quarantine facility and seven in Larkana. Five people have lost their lives due to the global pandemic  in the province.

The nationwide tally of COVID-19 patients has crossed 1,700 with 638 in Punjab, 152 in Balochistan, 195 in Khyber-Pakhtunkhwa, 136 in Gilgit-Baltistan, 51 in Islamabad and six in Azad Jammu and Kashmir. The virus has so far claimed 21 lives in Pakistan, while 55 COVID-19 patients have fully recovered.