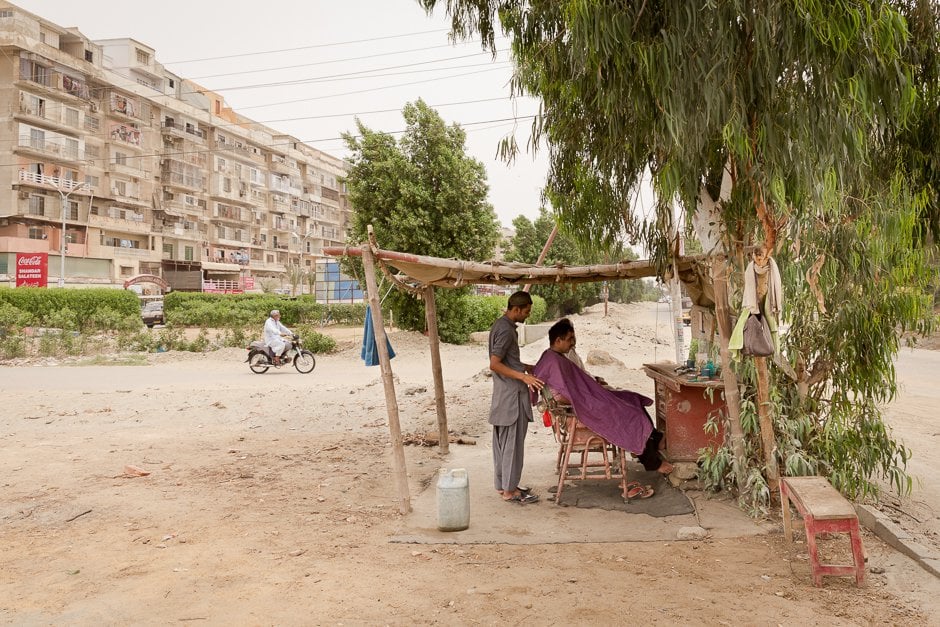 ---
LAHORE: With lockdown as the new normal, seemingly inexpensive services that were once readily available to the customers are getting out of their reach. Barber shops, makeshift parlors, exuberant spas and salons are all closed across Punjab, but unlike other businesses, those associated with personal grooming services are enjoying a rise in demand.

Citizens are on the lookout for home services, particularly haircut and shaving. To meet this rising demand hairdressers have started providing services to customers at their doorstep. However, the price tag is far more than the usual.

Mohammad Nawaz, a citizen, said he can shave himself while staying at home but hair can only be cut by hairdressers.

"The government should allow hairdressers to open shops at a limited level," he demanded.

Rizwan Ahmed, a hairdresser in Model Town, said the four workers and three helpers of his shop are all sitting in their homes due to the coronavirus lockdown.

He said his regular customers are calling him at their homes to avail hair styling services.

However, citizens are complaining that barbers are fleecing them for home services.

"A high-end haircut that usually costs around Rs500 is now available at Rs1,000 to Rs1,500. They are charging double to triple the standard amount," Ahmed told The Express Tribune.

In areas like Baghbanpura, Mughalpura, Batapur, Jallo Mor, Darogawala, Band Road and Township, hairdressers are asking Rs500 to Rs700 per customer.

In low income areas, the price of a haircut has increased from Rs100-150 to Rs300 per client.

Barber shops are also closed in villages. However, in many areas the barbers are offering their services in return for produce from the new crop.

A barber named Ali Raza who belongs to the provincial capital's suburban area of Thatta Dhalwan said he has a salon at Jallo Mor, which is now closed owing to the lockdown.

He explained that since this is his family business, he moved back to his village and cuts the hair of people at their homes, who will pay off for his services from their harvest in six months.

"There are families who hire us for complete services such as hairstyling and shaving and later give us two to three maunds (80-120 kilogrammes) of wheat or rice," he explained.

The seasoned barber further said that he charges Rs20-100 per person, depending on the haircut, if a client pays cash.

Published in The Express Tribune, March 30th, 2020.