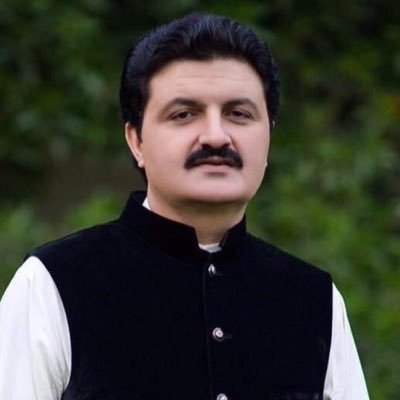 ---
MPA reportedly among K-P's 53 new cases
Special prayers against Covid-19 offered, some mosques remain closed
---
PESHAWAR: The province on Friday reported as many as 53 new cases of the novel coronavirus (Covid-19), with reports that the cases included a provincial assembly lawmaker and a family member of the National Assembly Speaker Asad Qaiser.

Elsewhere in the province, some mosques remained closed for Friday prayers while special prayers against the virus were offered in the province.

In a televised video message, Adviser to Khyber-Pakhtunkhwa (K-P) Chief Minister on Information Ajmal Wazir on Friday said that the total number of positive Covid-19 cases in the province had soared to 176, nearly double the 76 cases which had been reported by the provincial health department just three days ago.

Wazir added that 53 new cases had been reported in the past 24 hours, including three from Swabi.

Meanwhile, he said that the number of suspected Covid-19 cases had risen to 716.

He urged the public to adopt the precautionary measures and to cooperate with government directives to stay healthy.

Lawmaker infected

Reports surfaced on Friday that Abdul Salam Afridi, a member of the K-P provincial assembly from the ruling Pakistan Tehreek-e-Insaf (PTI) has tested positive for Covid-19.

Afridi hails from Manga area of Mardan, where the country's first death due to the virus was reported and has since been sealed and around 40 cases have been reported from the locality.

The lawmaker has been quarantined in his house as he remained in his constituency despite provincial government directives.

There were also reports that a member of National Assembly Speaker Asad Qasier's family had also tested positive for the virus on Friday.

A family member told The Express Tribune that the speaker's family was tested for the virus and after one test came back positive, they were shifted to a quarantine centre in Islamabad.

Area sealed

Meanwhile, the Charsadda district administration sealed an area in the Tangi tehsil on Friday after a man tested positive for Covid-19 there.

Apart from the man, around 30 of his neighbours were also quarantined and the swab samples were obtained from them to conduct tests for the virus.

Friday prayers

Some mosques in Peshawar remained closed on Friday for the weekly prayers. This included the 100-year-old Sunheri Mosque which had only last month opened its doors for women after a 25-year hiatus.

However, many other mosques across the province held regular Friday congregations.

Meanwhile, special prayers were offered on Friday while khateebs and prayer leaders included Covid-19 awareness messages in their Friday sermons.

Prayer leaders urged the public to stay at home and observe the provincial government's directives for social distance in the prevailing emergency situation.

A special salat-e-Toba was also offered in the major cities including at the Dar-ul-Uloom Haqqania seminary in Panjpir, Sahan Kot in Mardan and at various seminaries in the provincial capital and southern districts.

Published in The Express Tribune, March 28th, 2020.