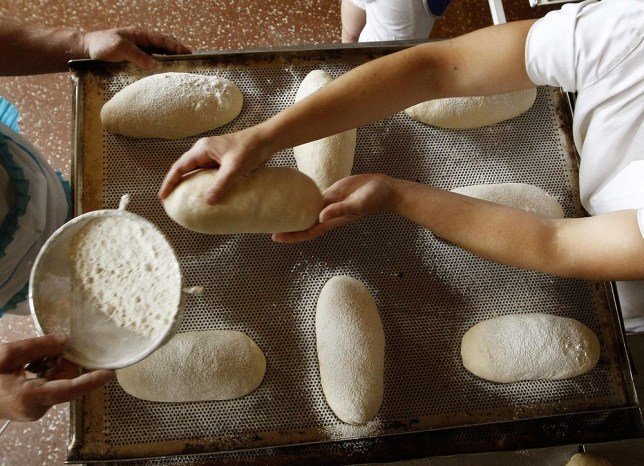 ---
LAHORE: The Punjab Food Department has launched a crackdown on megastores involved in creating a faux shortage of flour for profit in the provincial capital. Multiple superstore administrations had declined procuring flour, after reporting a shortage of supply from renowned flour brands; misleading the public into worrying about a flour scarcity on the brink.

Upon information, secretary and director food Punjab, in wake of emergency measures, directed deputy director food Lahore division to immediately supply the said retail stores with various brands of flour. On the other hand, store managements have been issued a final warning, according to which strict action will be taken against stores which fail to comply with government orders to maintain a constant supply of flour to the people. In addition to that, the directorate of food has also advised food authorities to increase the supply of wheat to the flour mills by using wheat from storage facilities in Jhang.

Following reports of an anticipated lockdown in Punjab a few days ago, citizens in Lahore have panicked into stockpiling large amounts of flour bags. Megastores across the provincial capital are still witnessing large crowds of panic-stricken citizens, who have swept market shelves clean of known brands of packaged flour.

Noticing the difference in supply and demand, officials of the provincial food department offered the stores the option to procure certain brands of packaged flour through their support but shop owners declined the food department's proposal which created a shortage of flour at these superstores.

According to sources, the suppliers of renowned flour brands offer stores credit of up to three weeks while also offering them a special 10% discount on ex-mill price for large orders. Due to the higher profit promised by these brands, store owners are reluctant to buy flour from other companies.

On Sunday morning, Punjab Food Secretary Waqas Ali Mehmood and Director Food Wajid Ali Shah took notice of the situation and directed Lahore Deputy Commissioner Danish Afzal and Lahore Division Deputy Director Food Muhammad Hussain Khokar to oversee inspection of the city's megastores in the regard.

By late Sunday night, most megastores in the provincial capital had been supplied with adequate quantities of packaged flour. However, a mega store situated in Allama Iqbal Town was reluctant to keep the flour brands supplied by food department.

When contacted, Punjab food secretary Waqas Ali Mehmood said that the provincial government will ensure that the citizens are not deprived of flour and sugar during the 14-day lockdown held to limit spread of coronavirus. As per the food secretary, the food department and flour mills have ample supply right now, it is just the superstores that are declining to keep alternate brands blinded by higher profit.

"However, we have directed these stores to maintain supply of any available flour brand during the lockdown to facilitate the citizens. In addition, we have also placed trucks of flour bags from different mills outside such stores so that people do not face any further issues in procurement," he told The Express Tribune. "There is no need to panic. The entire nation must be united to fight coronavirus and act beyond personal gains and interest," he added.

Published in The Express Tribune, March 27th, 2020.