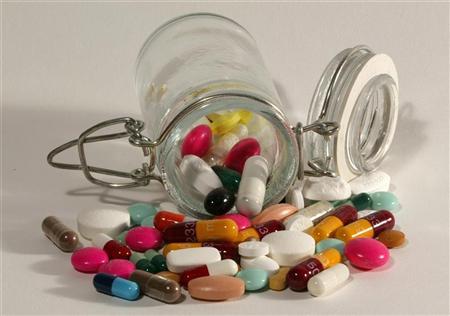 ---
KARACHI: The pharmaceutical industry has been left with no option but to begin shutting down industries in the next few days, owing to a shortage of raw material majority of which is imported from China.

"Just like food, people have started stocking up on medicines as well therefore the demand has surged by a great deal," said Pakistan Pharmaceutical Manufacturers Association (PPMA) Executive Committee Member Kaiser Waheed on Thursday. "Retailers who used to buy inventory for one week are now purchasing medicines for the whole month."

Karachi, Lahore and Peshawar are the three cities which enjoy major presence of the pharmaceutical industry, he said.

Closure of industries has begun in Khyber-Pakhtunkhwa's capital city (Peshawar) due to unavailability of medicinal raw material, he pointed out.

He added that closure of small medical companies in the other two cities has also commenced and only big corporations were manufacturing there.

"It is not that only active ingredients or molecules of the medicines are scarce right now but the packaging material is also hard to find these days," he said.

He underlined that apart from China, Pakistan imported raw material from India which was also locked down till April 15; hence trade has paused.

"All the Indian companies have informed us that they will not be able to export raw materials till their government permits trade," Waheed said.

He highlighted that the chairman of the National Disaster Management Authority (NDMA) had assured the industry of arranging C130 airplane to resolve the matter against the payment of $156,000 but the sector did not hear back from him.

He stressed that the country would soon see a hue and cry about medicines as they played a key role for a society and were more vital during the current period than any other time.

He added that while the industry was facing troubles, government was adding to its woes.

"Despite the fact that federal and provincial government agreed that pharmaceutical industry was essential and should be allowed to work freely, our workers have been facing hurdles to reach their offices," he said. "A few that manage to arrive, are not being allowed to transport the medicines to their destinations."

He lamented that due to the lockdown, there were blockages everywhere and smooth supply of medical goods was not possible.

Published in The Express Tribune, March 27th, 2020.

Like Business on Facebook, follow @TribuneBiz on Twitter to stay informed and join in the conversation.