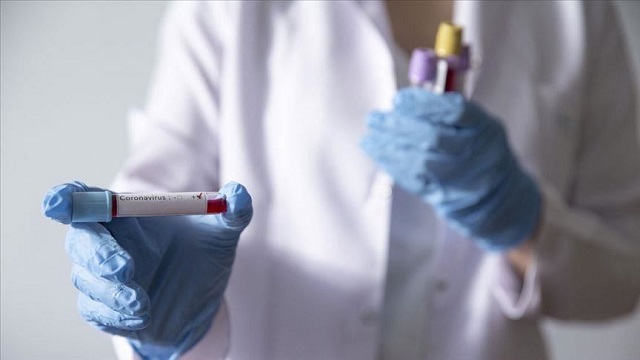 ---
Medical researchers around the world are working diligently to develop a vaccine to stem the coronavirus pandemic.

Hydroxychloroquine is one of several existing drugs that scientists were optimistic will show improved symptoms and recovery in clinical trials for patients with COVID-19.

Singapore scientists study genes to fast-track coronavirus vaccine

"The combination therapy of azithromycin and hydroxychloroquine was thought to be better over the monotherapy of hydroxychloroquine to control the mixed infection of virus and bacteria," explained Sunit K Singh, PhD, a professor of molecular immunology & virology and head of the molecular biology unit at Banaras Hindu University's Institute of Medical Sciences in Varanasi, India.

At present Hydroxychloroquine, known by the brand name Plaquenil, is used to treat lupus and rheumatoid arthritis.

This drug is slightly different from chloroquine phosphate, another drug, currently used to treat malaria, which is under investigation for treating COVID-19. Both drugs have been in use for decades but carry risks as well.

"During any outbreaks of epidemic and pandemic levels, there is hardly any time left for new drug development and clinical trials," said Dr  Singh.

A new study, carried by a team at the Shanghai Public Health Clinical Center in China, involved 30 patients hospitalised with confirmed COVID-19 between February 6-25.

Half the patients were randomly selected to receive 400 mg of hydroxychloroquine per day for 5 days on top of usual care while the other patients in the control group received usual care.

Google Maps warns to call your doctor before visiting

The findings suggest that there are not any serious effects from hydroxychloroquine, it does have potential risks, and patients' medical history and underlying conditions must be considered before they received it, Dr Singh said.

However, it remains worth exploring because of the anti-viral effects it has shown in other research.

One week after hospitalisation, 86.7% of patients in the experimental group and 93.3% of patients in the usual care group tested negative. This difference was not statistically significant.

It took 4 days for half the hydroxychloroquine patients to test negative and 2 days for half the control group to test negative which is not a major difference.

The study of hydroxychloroquine for treating COVID-19 turned out to be unsuccessful as it showed no significant difference in outcomes between those who received the drug and those who received usual care.

The article originally published on Forbes.