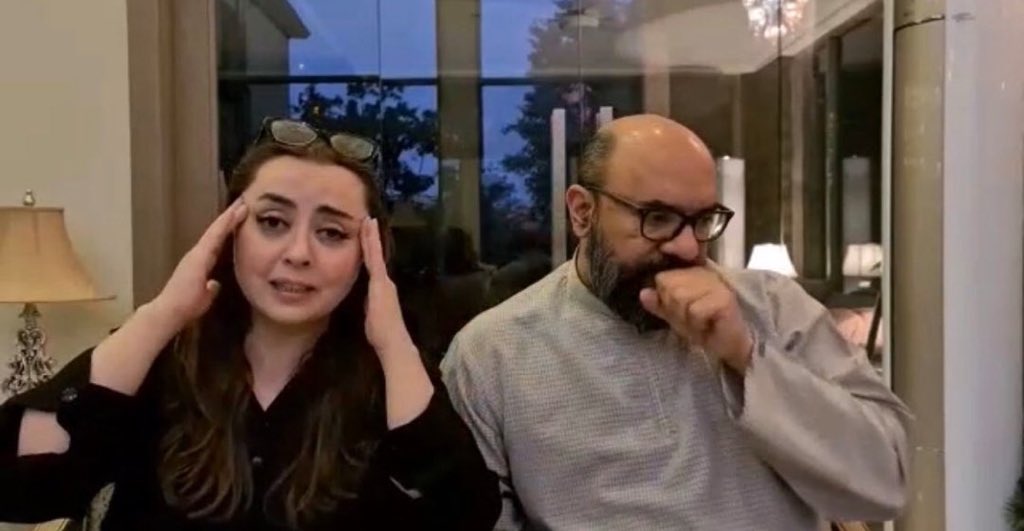 ---
Maria B and her husband Tahir Saeed's recent clarification video over their ordeal with the authorities has gone viral, albeit for reasons they perhaps didn't hope for. Not only did the video receive severe backlash and criticism on social media, but it also appears to have turned into a goldmine for meme-makers.

An instance in the video where Tahir could be seen coughing and Maria is seen majorly stressed out has become the symbol of elitist woes.

Several memes flooded the internet that poked fun at the upper-class getting worked up about day to day luxuries being compromised.




Aside from bashing elitist sensibilities, the meme also became the ultimate template for disappointed desi parents.


When you tell your desi parents that you want to follow your dream pic.twitter.com/2dTmv9CwAE

— Osama. (@ashaqeens) March 25, 2020


https://twitter.com/CAKL_63/status/1242927405414703105/photo/1

https://twitter.com/itsalyzeius/status/1243057905731076099


When You Tell Your Mum You Like *Phopo Ki Beti*#MariaB pic.twitter.com/TZdMAX4YcL

— UMAIR WAHEED🇵🇰 (@umair11waheed) March 26, 2020
my parents when a software update resets the font size on their phone pic.twitter.com/7ELbFmVlxI

— Mav (@404mav) March 25, 2020


Considering that the whole thing started off from the two allegedly showing irresponsibility with regard to the coronavirus pandemic, it's only fair that memes around local reaction to the disease came into play.


Me crying about My Abbu:
Pakistanis not
staying home: pic.twitter.com/Q2BCrZtJnt

— Sadiah. (@Sadiah_Khan) March 25, 2020
Have something to add to the story? Share in the comments below.