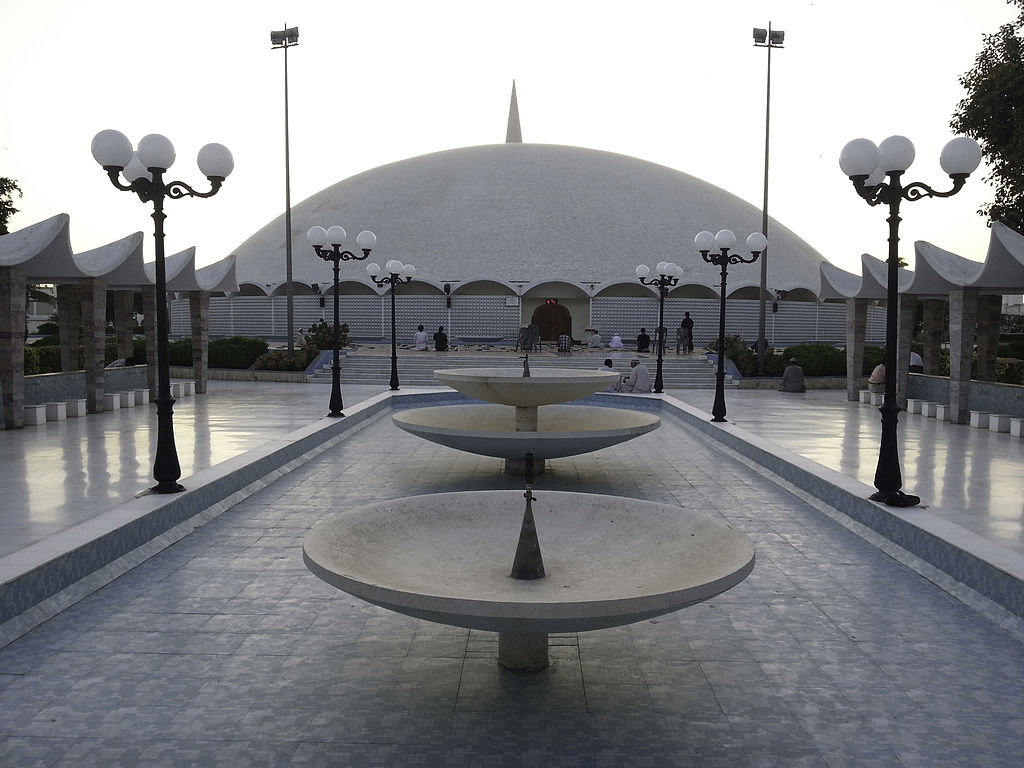 ---
The novel coronavirus – which wrecked the central China city of Wuhan towards the end of last December – has now spread to all continents excluding Antarctica. The COVID-19 respiratory illness caused by the mysterious pathogen has so far killed thousands of people and infected close to half a million others across the globe.

Though the deadly infestation has been contained by the Chinese government in Wuhan, the virus has now spread elsewhere, especially in Europe and the United States, with the World Health Organisation declaring Europe as the new epicentre of the viral disease.

Pakistan, despite its close proximity with China, remained unscathed until February 26 when a young man from Karachi tested positive for the novel coronavirus. He had returned from Iran - one of the worst-hit countries.

After a brief pause following the first case, COVID-19 cases witnessed a sharp surge as more pilgrims returning from Iran tested positive.

The nationwide tally of COVID-19 patients has crossed 1,100 with 422 cases in Sindh; 131 in Balochistan; 405 in Punjab; 123 in K-P; 91 in Gilgit-Baltistan; 25 in Islamabad; and one in Azad Jammu and Kashmir, with nine deaths.

Follow The Express Tribune's live coverage of the pandemic here.


March 26


11:44pm: Third coronavirus case emerge in Hyderabad, pushing provincial tally to 422

A 14-year-old boy has been tested positive for COVID-19 in Hyderabad, raising the Sindh tally to 422.

Earlier in the day, the boy's father was also tested positive for the contagious disease who had recently returned from the UK.

Tests of all other family members including servants have tested negative. The young patient is being shifted to a private hospital in Karachi.




9:33pm: Sindh bans five-time and Friday prayers in mosques till April 5

In an unprecedented move, the Sindh government has imposed a ban on five-time congregational prayer, including Friday prayer, effective from tomorrow (March 27) till April 5 in a bid to contain the spread of novel coronavirus.

The decision was taken with the consultation of all stakeholders including religious clerics belong to all sects, the provincial government spokesperson Murtaza Wahab said on Thursday.

He said only staff members of mosque will be allowed to offer Friday prayer.


کورونا وائرس کے پھیلاؤ کو روکنے کے لئے حکومت سندھ کا بڑا فیصلہ، مساجد میں عام افراد باجماعت نماز ادا نہیں کرسکیں گے، فیصلہ تمام مکاتب فکر کے علمائے اکرام اور طبی ماہرین کی مشاورت کے بعد کیا گیا ہے۔ مسجد کے عملے سمیت پانچ افراد باجماعت نماز پڑھ سکیں گے۔شہری فیصلے کی پابندی کریں۔

— SenatorMurtaza Wahab (@murtazawahab1) March 26, 2020
Read full story here...


8:33pm: Sindh imports 'thousands of protective gears for frontline medical staff'

The Sindh government has imported thousands of protective kits for the frontline medical staff fighting the novel coronavirus.

Provincial health authorities told The Express Tribune on Thursday that protective equipment included a large number of medical gowns, goggles, gloves and facial masks which will protect the medical teams from being infected with the contagious disease.




8:00pm: Seven new cases of COVID-19 surface in G-B, raising region's tally to 91

With seven new cases, the tally of coronavirus patients climbed to 91 in Gilgit-Baltistan (G-B) on Thursday amidst lockdown that entered its 4th day.

"Seven more people tested positive in G-B and one of them is said to be in critical condition," adviser to G-B Chief Minister on information Shams Mir told a news conference at Gilgit Press Club.

"They are all local transmissions and belonged to Baltistan," the adviser said, adding that two patients have also recovered.

Read full story here...


6:40pm: All educational institutions to remain closed till May 31

Federal Minister for Planning Asad Umar has announced that all educational institutions across the country nwill remain closed till May 31.

Meeting will be held tomorrow to resolve the issue of transportation of food supplies and essentials, he said in a joint media briefing in Islamabad on Thursday.

"There is no shortage of wheat in the country," Umar assured.

He also said that all political parties and provinces are working jointly to resolve the crisis.

"Prime Minister Imran Khan is going to make two major announcements related to financial bailout package tomorrow or a day after tomorrow."

There is no fear of food shortage in the country, the federal minister added.

Walk through testing machine for COVID-19

National Disaster Management Auhtority (NDMA) Chairman Lt Gen Muhammad Afzal vowed that till April 5 all 30,000 doctors working at different hospital in the country will be provided with protective equipment box.

"5,000 diagnostic kits will be arriving in Pakistan," he said, adding, "These equipment will be distributed in all provinces as per their requirement."

To promptly halt the spread the contagion, the NDMA chief said: "China is sending us walk through testing machine which will arrive in Pakistan by next week."

'Mosques will not be closed'

Minister for Religious Affairs Pir Noorul Haq Qadri said that mosques would not be shut. "However, congregational prayers will be limited allowing only those associated with the mosque, those who are healthy will be allowed."

Minors and elderly won't be allowed, he added.

Speaking to media, State Health Minister Dr Zafar Mirza has said that the 21 COVID-19 patients have been fully recovered and discharged from hospital.

Read full story here....




6:15pm: Young doctors lead coronavirus battle

For Dr Shobha Luxmi, life has completely changed since she was appointed head of an isolation ward for the coronavirus patients at the government-run Dow University of Health Sciences Hospital Karachi.

She is one of thousands of medical professionals at the forefront of Pakistan's battle against a formidable coronavirus outbreak, which has left millions under lockdown across the country.

The challenge is all the more greater given the country's weak public health system.

Apart from the risk of contracting the virus from patients, the doctors, nurses, and other medical staff are also constantly dealing with a growing sense of anxiety and the exhaustion of their unending shifts.

Read full story here…




4:45pm: Punjab reports 12 new cases

The provincial health department confirmed 12 new cases of the novel coronavirus in Punjab – Pakistan's most populous province.

There are now 335 confirmed cases in Punjab.


پنجاب میں کورونا وائرس کے 335 کنفرم مریض ہیں-
83 لاہور
گجرات 21
گوجرانوالہ 8
جہلم 19
راولپنڈی 4
ملتان 3
فیصل آباد 3
منڈی بہاوالدین 1
ناروال 1
رحیم یار خان 1
سرگودھا 1
اٹک 1
بہاولنگر 1
زائرین (ملتان 12)
زائرین (ڈی جی خان ) 176#PunjabCoronaVirusUpdate#stayhomesavelives #covid19

— Health Department Punjab (@HealthPunjabGov) March 26, 2020


4:00pm: Islamabad admin seals two localities

The authorities in Islamabad sealed the localities of Shahzad Town and H-9 Rimsha colony as both areas have a positive coronavirus case.

DC Islamabad said health teams will monitor and take appropriate measures and after a survey the localities would be opened. He added that Bara Kahu is partially open.


Shahzad Town Sealed
H-9 Rimsha colony sealed
Both areas have one positive case each. Health teams will monitor the area and take measures. After health survey we will open it. Bara Kahu is also partially opened. pic.twitter.com/ZMA9hoM6Jo

— Deputy Commissioner Islamabad (@dcislamabad) March 26, 2020


3:40pm: Mardan's Manga village in complete lockdown

The K-P Health Department said the village of Manga in Mardan is under complete lockdown, while efforts are being made for containment and screening.

Food is being provided to the residents.




3:15pm: Rupee loses ground, depreciates to 166

The Pakistani currency depreciated a fresh Rs4.40 to Rs166 against the US dollar in intraday trade in the interbank market.

The rupee is trading beyond its all-time low closing at Rs164.05 on June 27, 2019; some nine months ago.

Read full story here




3:05pm: Sindh reports eight more cases

Provincial health authorities reported addition of eight cases to the provincial tally.

Three new cases were reported in Karachi and one in Hyderabad. Provincial tally now stands at 421.


2:00 pm: Men maintain social distance while waiting for ration bags
1:45 pm: Policemen salute a doctor in Islamabad
1:34 pm: Stocks rally over 800 points in intra-day trading

The Pakistan stock market has bounced back by over 800 points and recovered above 28,000 points in intra-day trade.

At 1:34pm, the KSE-100 index – a benchmark for market performance – was up 548.90 points or 2.02% to stand at 27,777.70.

Read more here.


1:30 pm: PDMA dispatches relief items to quarantine centres in K-P

The K-P Disaster Management Authority dispatched relief items to quarantine centres in eleven districts of the province.

The districts include Battagram, Buner, Dera Ismail Khan, Khyber, Kohistan, Kurram, Nowshera, Orakzai, Peshawar and Upper Dir.

750 litres of sanitisers, beds, soaps, masks, hygiene kits, mattresses, gloves, generators and first-aid boxes were distributed.


1:05 pm: CM Balochistan urges people to clap, flash mobile lights at 9pm 

Balochistan Chief Minister Jam Kamal said everyone should show appreciation for doctors - who are standing at the frontline of the pandemic - by clapping and flashing mobile lights while standing on our balconies or near windows at 9pm.



Many contries are doing it..

If we all tonight at 9 clock from our balconies, roofs and windows come out...clap and open our mobile flash to appreciate and motivate our health doctors and those who are at front foot with this Pandemic #coronavirus

— Jam Kamal Khan (@jam_kamal) March 26, 2020
1:00 pm: World Bank financing purchase of ventilators, masks in K-P

The K-P health ministry and the World Bank are working together to combat the pandemic, said provincial Health Minister Taimur Khan Jhagra.

He said the World Bank is financing the purchase of 120 ventilators and 210,000 masks for the province.



KP Health & World Bank are working together to address the COVID-19 pandemic. The MDTF supported ERKF project is financing the purchase of 120 ventilators & 210,000 masks for use in the province. More support from WB and others will follow.
We're in this together!
@Illango_WB

— Taimur Khan Jhagra (@Jhagra) March 26, 2020
12:41 pm: Bilawal Bhutto says govt must renegotiate deal with IMF

Pakistan Peoples Party Chairperson Bilawal Bhutto said the federal government must renegotiate its deal with the International Monetary Fund (IMF).

He said given the situation and the impact of the coronavirus on the global economy, the government must negotiate new terms.



It has been Pakistan Peoples Party's position for some time that federal government must renegotiate its ruinous deal with the IMF. Given we are facing global pandemic government must renegotiate new terms with IMF that takes into account impact of #COVID on global economy.

— BilawalBhuttoZardari (@BBhuttoZardari) March 26, 2020


12:30pm: PM Imran performs earth-breaking of new infectious disease centre

Prime Minister Imran Khan performed the earth-breaking ceremony of Isolation Hospital and Infectious Diseases Treatment centre in Islamabad.

The hospital will be built by the Frontier Works Organisation. Chairman NDMA Lieutenant General Muhammad Afzal briefed the Prime Minister about the Isolation hospital and centre.


12:20 pm: PM visits isolation centre in Islamabad

Prime Minister Imran Khan arrived at the isolation centre in Islamabad and was given a tour of the facilities by NDMA Chairman Lieutenant Muhammad Afzal.

Health Minister Zafar Mirza accompanied the premier.


11:32 am: Vehicles barred from entering Islamabad

Islamabad Police has barred vehicles from entering the federal capital.

Cars were stopped at the Faizabad interchange and only people who have urgent work in the city were allowed to enter.


11:20 am: 12 new cases reported in Balochistan

Provincial authorities in Balochistan reported 12 new cases, raising the tally to 127.

At least 2,033 people have been screened while 277 were shifted to the Taftan quarantine centre and 111 in the RDA quarantine centre.

Blood samples for 1,455 people were also taken.


11:00 am: PIA offers exclusive premium flights

Pakistan International Airlines (PIA) announced that it will be operating exclusive premium flights for those passengers who need to return home immediately.

The flights will be operated only one way from Pakistan.



In an extraordinary humanitarian gesture, PIA will be operating exclusive premium flights for those passengers who urgently need to return home. Due to travel restrictions these will be operated only one way from Pakistan. For bookings visit https://t.co/zzPi4NyCFA #PIA #PIACares pic.twitter.com/fA5XXMom53

— PIA (@Official_PIA) March 26, 2020


10:45 am: Govt approves Islamabad to Gilgit and Skardu flight operations 

The federal government has approved domestic flight operations to and from Islamabad International Airport for Gilgit and Skardu.

The decision is effective from March 26 till April 2.

Other domestic flight operations will remain suspended.


10:26 am: Four new coronavirus cases in K-P

The health department confirmed four new coronavirus cases in Khyber Pakhtunkhwa, raising the provincial tally to 115.


10:20 am: PM Imran to chair National Coordination Committee (NCC) meeting

PM Imran will chair the second meeting of the National Coordination Committee on coronavirus today.

Health Minister Zafar Mirza said the meeting will review implementations of the decisions made in the first meeting.


10:00 am: First coronavirus case confirmed in Attock

The first case of the novel coronavirus has been confirmed in the Attock district. A female patient from the Gharibwal village in Pindigheb tehsil of Attock tested positive for the virus.

The woman returned from Saudi Arabia on March 15 and was admitted to the Tehsil Headquarters Hospital (THQ), alongside her husband who was also displaying symptoms of the virus.

The woman tested positive for the virus, while her husband tested negative.

Pindigheb Deputy District Health Officer Manzoor Hussain says 17 others returned from Saudi Arabia and were not kept in quarantine. As a precautionary measure, the Gharibwal village has been cordoned off.


9:49 am: PM Imran to visit isolation centre in Islamabad

Prime Minister Imran Khan will visit a coronavirus isolation centre in Islamabad today.

National Disaster Management Authority (NDMA) Chairman Lieutenant Muhammad Afzal will brief the prime minister, on the occasion.


9:30 am: First coronavirus case in Abbottabad

This is the first positive case of the novel coronavirus in Abbottabad. The 29-year-old man returned from the United States on March 20 and tested positive for the virus.

After arriving in Pakistan, he stayed in Swat for four days. He returned to Abbottabad and visited a bakery in the area that has been sealed by the police.




7:00 am: Shop distributes free food to the needy

A video circulating on social media shows a traffic police officer in Karachi inviting people to a shop to collect free food packages.

The traffic warden is seen announcing on a megaphone for those in need to come to the shop, "have free food and make a prayer".



What a heartwarming sight in #Karachi.... 💕 #Corona
This shop is distributing free food to the needy. Policeman using his loud speaker to the make announcements.
Via Massam Ali. #BeautifulPakistan #CoronavirusPandemic #CoronaAlert #COVID2019 pic.twitter.com/9Xs7eY7HMf

— Danyal Gilani (@DanyalGilani) March 25, 2020
6:00 am: Second confirmed case of coronavirus in Hyderabad

A second case of coronavirus emerged in Hyderabad. The patient recently returned from the United Kingdom and was tested on March 24. He tested positive for the coronavirus.