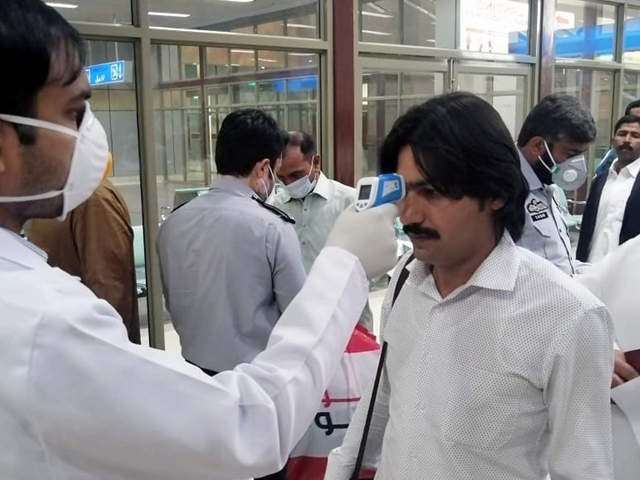 ---
Memon announces 308 testing kits for Hyderabad
Memon asked the Sindh health department to provide at least 700 virtual media kits
---
HYDERABAD: Over 300 coronavirus testing kits will be provided to the Hyderabad diagnostic laboratory, announced Pakistan Peoples Party MPA Sharjeel Inam Memon on Wednesday. The facility will provide free tests to suspected coronavirus patients.

Chairing a meeting on Wednesday, Memon, who is the coordinator for coronavirus efforts in Hyderabad, asked the Sindh health department to provide at least 700 virtual media kits to the aforementioned lab. He also directed the relevant officials to create a page for the district health coordination committee on social media in order to provide information to the public.

The attendees of the meeting were apprised by Liaquat University of Medical and Health Sciences medical superintendent Mazhar Kalhoro that there were 35 ventilators in Hyderabad, while there is a shortage of protective equipment for doctors and paramedics. Memon assured them of complete support. 

Published in The Express Tribune, March 26th, 2020.