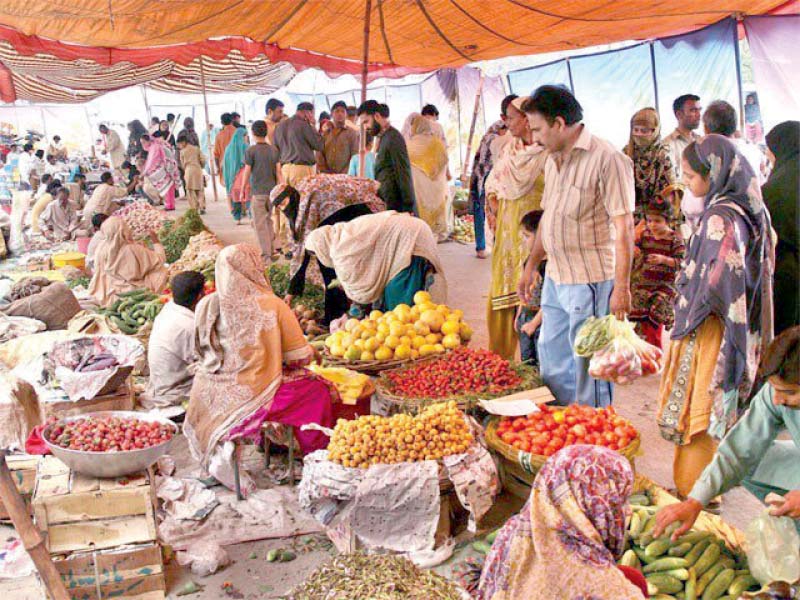 ---
KARACHI: As people stock up on food supplies in anticipation of a stricter lockdown in the country due to rapidly increasing cases of COVID-19, the demand for food items has surged.

Karachi Wholesale Grocers Association (KWGA) Patron-in-Chief Anis Majeed said, "Common people are stocking up their homes more than they used to do."

Expecting high demand, retailers were also making more than normal purchases to build up their inventory, he said.

In addition to that, charity and welfare organisations have also rushed to markets due to which the demand is skyrocketing. "This week demand for food items has risen by up to 7%," said Majeed.

"Pakistan is an agriculture-based economy and it produces a majority of food commodities except for edible oil, which it imports," he said.

"Although food supply is in abundance, panic among people and hurdles from authorities are making the situation difficult," he said. "Today, our supply trucks are not allowed to leave warehouses, though food is a basic necessity of any society."

He said roadblocks in different areas of Karachi and harassment by the police were hindering the supply of consumable goods to the consumers.

KWGA Chairman Malik Zulfiqar Ali said, "Loaded trucks coming from Punjab and upper Sindh are stopped by police officials and mishandled, which disturbs the supply chain. "This misconduct by police that too at a time when the country is facing the coronavirus outbreak is leading to chaos."

The economic hub of Pakistan, Karachi, is locked down along with the entire province of Sindh. "If these basic necessities, including edible goods, do not reach the masses, food security issue can emerge in this part of the country.

"We request the federal government, Sindh chief minister and Sindh inspector general to stop harassment by police officials of people taking commodities to the markets."

Ali said due to the virus outbreak all markets of the province were closed, however, the food market was open so that people could get food supply without any hurdle.

He said the authorities including the commissioner should help businessmen so that adequate supply of food items could be made to the markets and retail shops could get these supplies without any hindrance. 

Published in The Express Tribune, March 26th, 2020.

Like Business on Facebook, follow @TribuneBiz on Twitter to stay informed and join in the conversation.