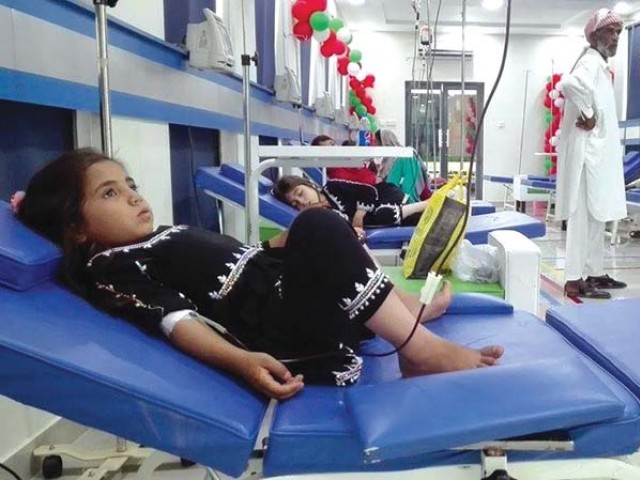 ---
HYDERABAD: The fear of the spread of coronavirus and the containment measures being taken for is, in the form of the lockdown in Sindh, have started to take a toll on thalassaemia patients, with many of them being deprived of routine transfusions due to the shortage of blood.

"A dangerous situation is developing in Nawabshah Thalassaemia Centre," revealed Prof Dr Sadiq Siyal, who is in charge of the centre. "The blood supplies here will finish in two or three days. After that, if new donors don't turn up, we will end up utilising all our stock."

According to Dr Siyal, as many as 1,400 patients from 15 districts of Sindh are registered at the centre, with another 300 patients whose registration is being delayed due to capacity limitations.

"The lives of all our registered patients will be at stake if blood donations are not received in adequate numbers," he stated.

Sindh govt gives nod to buying ventilators, testing kits, machines

He said that the centre used to set up camps at educational institutions, government offices, police headquarters and other places to collect blood from donors. However, he added, due to the lockdown and worries about the pandemic, people are not turning up to donate blood anymore.

"One of the reasons for this is that health experts have said that a strong immune system can help prevent people from falling sick with coronavirus. People think that donating blood will make them weaker," he explained.

He appealed to people to donate blood, assuring them the centre would take precautionary measures given the current situation. He said that donors could contact the centre at 0305-3236537, adding that they would send an ambulance with staff to the donor's residence to collect blood.

Dr Siyal said that patients visiting the centre were also facing transportation problems, especially with the closure of public transport. He urged the government to facilitate such patients.