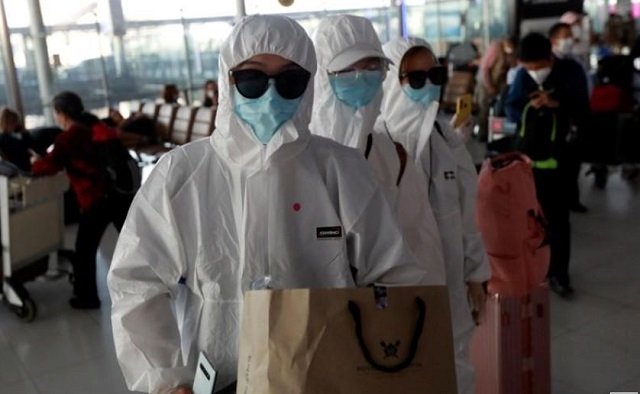 ---
The legendary Pashto poet and intellectual, Ghani Khan, said that people with little wisdom and knowledge always sought the justification for everything in religion. He said that such lesser mortals twist religion to answer intellectually challenging questions. In Pakistan, the default explanation for any misery is a foreign conspiracy. When people cannot wrap their heads around something and science is never the go-to explanation, the easy way out is opted.

In Pakistan, the huge challenge of making ends meet doesn't spare much time and energy for the majority to have the luxury of knowing that Covid-19 can kill them. What is worse is that such people are always on the lookout for an easy scapegoat behind any trouble. Their mindset is the perfect host for the virus of conspiracy theories.

The belief in conspiracy theories can be more lethal than Covid-19. Because while the attention is being given to the virus as deadly, the go-to-conspiracy-theory attitude is not seen as a sickness. It is a mental laziness. It provides an easy scapegoat, which our lazy minds easily convince us to settle for. No further thinking or critical questioning required. Boom! we have an answer. Jawab durust hai!

There is one indisputable fact about conspiracy theories: they prohibit deep thinking and insight. because an easy culprit is found and blamed. It is an awesome escape from the harsh reality. And more importantly, conspiracy theories are quite entertaining. Sadly, this has become the national habit in Pakistan. There are some strong reasons for it. For instance, the polio vaccination drive was used by the CIA to find Osama bin Laden in Pakistan. I personally believe the version told by the investigative journalist, Seymour Hersh, in which there was no such drive but the official story has that polio episode and that is what people know. The deep-seated suspicion of a foreign hand behind every misfortune in Pakistan only further solidified that fictional polio vaccine story.

The coronavirus scare is no exception. Many in Pakistan regard it as the same dirty American playbook. But I would really like to know what they think the Americans are achieving with it. Because living in America, I am closely watching the deserted roads, shopping malls, schools and restaurants. Houston is the third largest and one of the busiest cities in America where driving is a nightmare due to heavy traffic. Yet the empty roads present a ghost town look and generate an apocalyptic anxiety.

Huge losses to the economy around the world have become the new normal. Every time my phone buzzes, there is some cancellation news. Flights are grounded. Employees are being laid off. Busy tourist spots have started resembling scenes from Mad Max: Fury Road. The point is America and the rest of the world outside Pakistan are also paying a heavy price. Pakistanis believe in conspiracy theories at their own peril, because the enemy is staring us right in the eye and our reaction is that this is a foreign conspiracy.

My advice to Pakistan is that the solution doesn't lie in landing the blame at the doors of some foreign hand. And my advice to India is that the solution also doesn't lie in drinking cow urine. It lies in not being a lunatic and being extremely cautious. Many friends told me they saw families thronging grocery stores with their children as if this is business as usual. Many believe the virus wouldn't touch them inside a mosque. We have an opportunity to change the course of history just by sitting at home. Let us not ruin it and please help as much as you can with those around you who can go hungry if they don't go out for work. This is a test of our character more than our immune system.

Published in The Express Tribune, March 26th, 2020.

Like Opinion & Editorial on Facebook, follow @ETOpEd on Twitter to receive all updates on all our daily pieces.