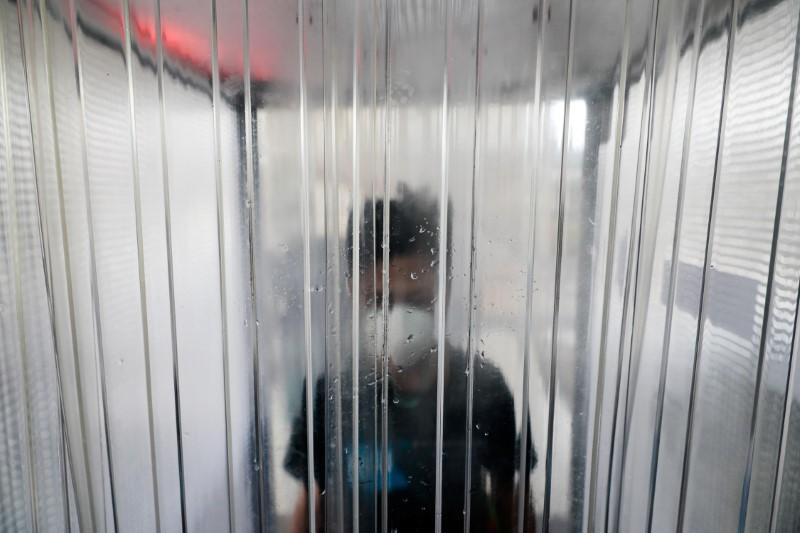 ---
Tales of survivors: How I became Pakistan's first COVID-19 patient
From being diagnosed to being treated as a pariah and then emerging healthy, Yahya Jaffrey shares his COVID-19 ordeal
---
KARACHI: I went to Iran on February 6 on a pilgrimage along with three of my close friends and some other pilgrims. We visited the holy shrines in the cities of Qom, Mashhad and Tehran and returned to Pakistan on Feb 20.

By then, the coronavirus outbreak had hit Qom – and hit it hard.  Back in Karachi, I didn't have any symptoms associated with COVID-19 respiratory disease. No fever, no cough, no shortness of breath, absolutely nothing. Still, I visited a local hospital a day after my return for blood work on the recommendation of our family physician.

COVID-19 in Pakistan: Fill the gaps or brace for impact

The CBC report came out normal – or perfect I should say. Since there was no abnormality, I rejoined the university and attended classes for the next couple of days. A doctor, in the meantime, told me that the novel coronavirus doesn't show up in blood through simple CBC – and that I need to take a swab test for this purpose.

This is when I started feeling dizziness and weakness. On Feb 25, I had cold sensation in my hands and feet. I also started coughing and feeling nauseated. The symptoms raised a red flag. Interestingly, I didn't feel shortness of breath until then.




The symptoms were tell-tale. And my dad advised me to consult a doctor immediately. However, the hospital where I have had my CBC didn't have kits to test me for the novel coronavirus. So, my father took me to Aga Khan Hospital, one of the best hospitals in the city, where I was diagnosed with the COVID-19 disease. That's how I became the first corona-positive case in Pakistan.

Immediately after my diagnosis, I was sent to the isolation ward where my treatment began. I was diagnosed at an initial stage which is why the mysterious pathogen had not infected my respiratory system.

Medics assuaged my fears. They said the COVID-19 mortality rate is less than 1% and that it causes complications only among the elderly or those with a compromised immune system. "Since the immune system of the young patients is strong, I've good chances to recover completely," one of my doctors told me at the time.

My treatment in the isolation ward was excellent. The doctors and paramedical staff handled me in a highly professional way. I was, however, not allowed to see my family and relatives, which was understandable since the virus is highly contagious. Officials from the World Health Organization also enquired about my case.

LIVE: Pakistan's coronavirus tally crosses 1,000

I made a swift recovery. They tested me three times to make sure the virus is completely out of my system. And finally the hospital allowed me to go home. Now, I'm feeling very good. Or I shall say I'm feeling perfect.

The sad part of the entire episode was that my personal details were leaked to the media by God knows who, which created a lot of problems for me and my family. My photo was all over the social media and I became a pariah.

Soon after my diagnosis, my entire family was tested for the coronavirus and luckily all of them tested negative. The screening was then extended to my friends who accompanied me on the trip to Iran and also the people who I had interacted with after my return to Pakistan.

Even though my family tested negative for the coronavirus, they received regular follow-up calls from health officials to find out if they showed any symptoms of the disease.

Now, I am very careful and observing social distancing as a precautionary measure despite the fact that I'm perfectly ok and free of virus.

I'm thankful to the Sindh government for bearing the cost of my treatment. My father has also written a letter to Chief Minister Murad Ali Shah to thank him for his administration's swift response to the country's first corona-positive case.

COVID-19: Safe burial procedure

Personally, I believe the Sindh government deserves appreciation for its response to this global pandemic in the province.

In the end, I've a few words of advice for my fellow citizens. Although the novel coronavirus is not deadly for young people, it is highly dangerous because it can spread very quickly. Maintaining social distancing and personal hygiene is the only way we can contain this infestation. So, I'd request everyone to please stay at home and don't go out unnecessarily.

I would also advise everyone to wear face mask and get tested if they feel symptoms such as flu, fever, or dry cough. We all have a social responsibility now. We should follow the guidelines issued by medical professionals and the government and fight this pandemic as a nation.

Insha Allah, soon this viral outbreak will become history, but only those who stand firm in these difficult times will be remembered forever. I'm positive Pakistan will defeat the coronavirus pandemic.


(Narrated by Omer Qureshi)



Follow The Express Tribune's novel coronavirus hub here