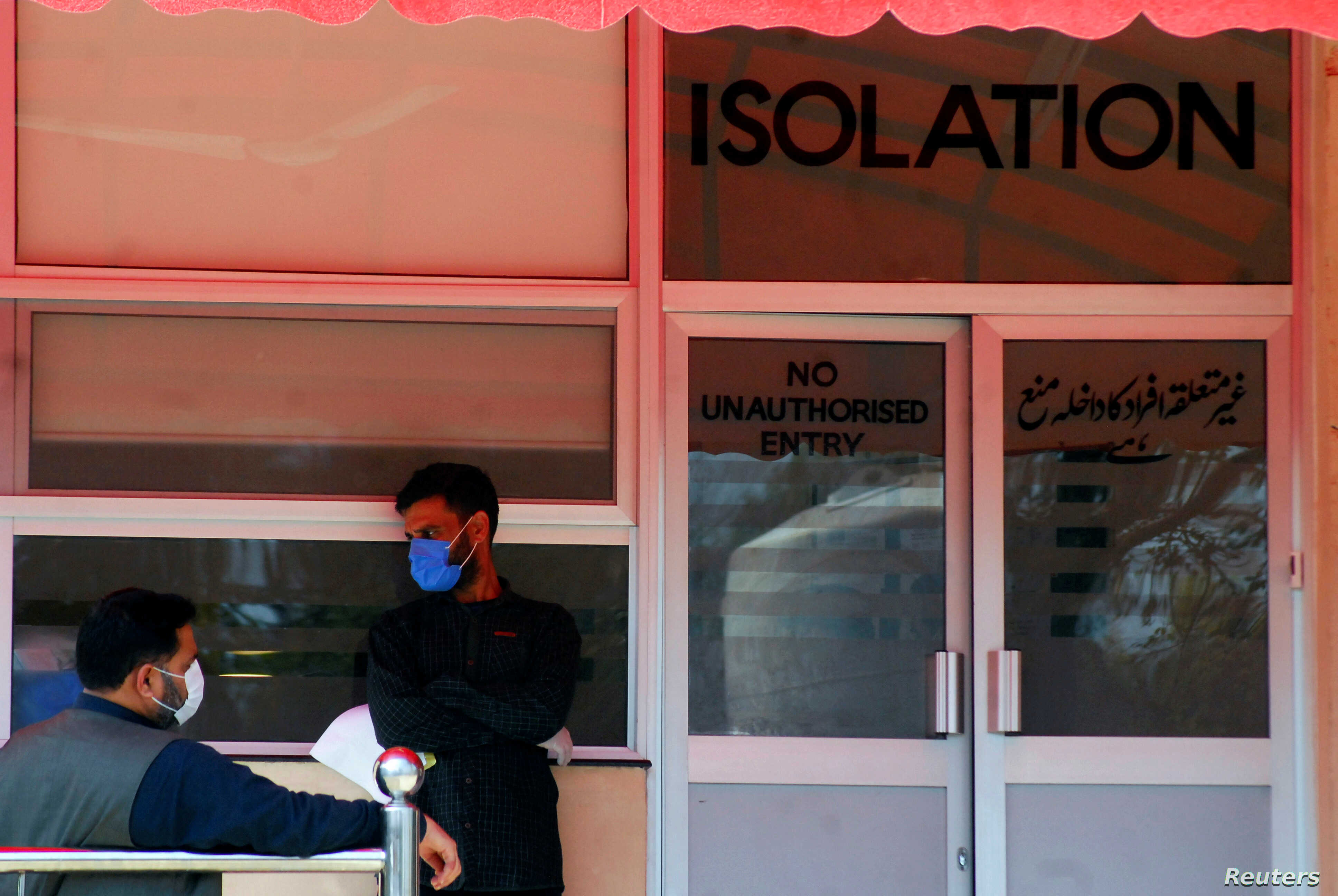 ---
KARACHI: Sindh Chief Minister Syed Murad Ali Shah decided on Tuesday to let 640 pilgrims, who tested negative for COVID-19 and had been housed in Sukkur's Labour Colony, being used as a quarantine facility, return to their homes. However, they have been instructed to duly abide by the standard operating procedures in connection with measures taken amid the coronavirus outbreak.

Joining a taskforce meeting via video link, Sukkur Commissioner Shafiq Mahesar informed the CM that the pilgrims were tested thrice and the results came out negative each time.

At this, he instructed the commissioner to arrange for special buses for transporting the pilgrims to their homes. "However, instruct them to self-isolate themselves at their homes for 10 days and keep a record of their mobile numbers and addresses to be able to inquire about and monitor their health over the 10-day time period," he added.

He further issued directives for the relevant deputy commissioners to receive the pilgrims on their return and oversee their health conditions of over the next 10 days.

The CM expressed hope that the pilgrims would abide by the given instructions and would realise the importance of keeping their families, friends and neighbours safe against coronavirus.

Case mapping

Moreover, health department officials told him that as per his directives, they had begun coronavirus case mapping. According to the results acquired so far for Karachi, it has been revealed that three COVID-19 cases were reported from Gadap Town, 15 from Gulshan-a-Iqbal, nine from Gulberg and Jamshed Town each, seven from Liaquatabad, four from Malir, 10 from Nazimabad, three from North Karachi, one from Orangi Town and 41 from Saddar.

Health officials informed him that they, hitherto, mapped 122 of the 143 cases reported in Karachi

The CM directed them to share the data with deputy commissioners so they could take necessary measures to contain the spread in their areas.

Briefing the CM on the progress made following his orders for improving sampling arrangements, health officials said that 18 vehicles of the Indus Hospital had been dedicated for collecting samples from homes.

Testing machine

Later, the CM was briefed about machine made for coronavirus detection. He was told that the machine, made at the Wuhan Institute of Virology in China, was designed so that instead testing throat secretion, as was the current procedure, it tested secretions from nose.

At this, the CM directed Sindh chief secretary to consult with medical experts whether procuring the machine would be feasible and if they deemed it to be beneficial, place an order for 100 machines.

He said he would request the federal government for a special aircraft for transporting the machines, if the government decided to procure them.

Published in The Express Tribune, March 25th, 2020.