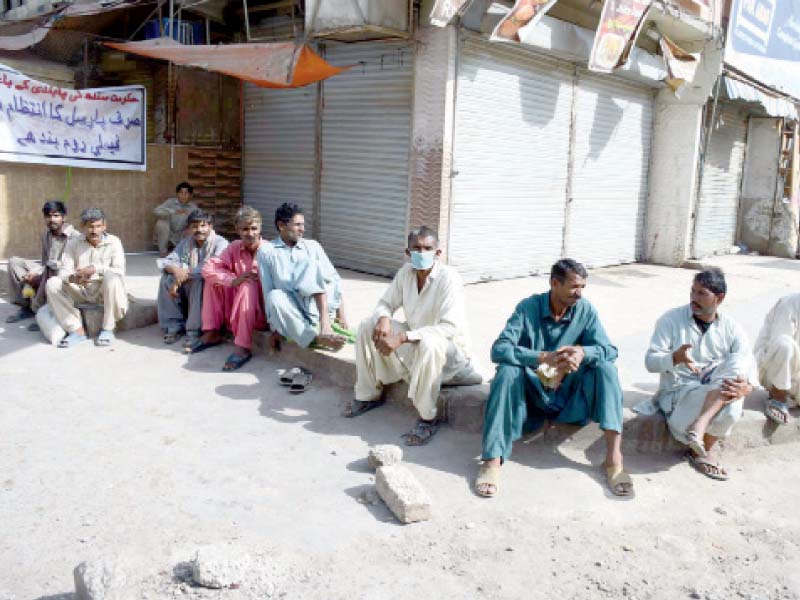 ---
KARACHI: The Sindh government on decided on Tuesday to launch a mobile service in the province to provide ration to the needy and daily wagers affected by the coronavirus pandemic.

"We will dedicate a number for this cause," said Sindh Chief Minister Syed Murad Ali Shah during a meeting at the CM House, adding that "Those who need ration can text on the number."

Addressing the meeting, he stressed the need to help daily wagers on priority basis and those earning through makeshift setups, such as food stalls. "I want a mechanism to be devised to help them," he said.

He mulled over different ways to disburse ration among daily wagers, taking input from the heads of various welfare organisations, who also attended the meeting. Most of them, while acknowledge that it was a tall task, suggested the CM to provide ration for at least 15 days to the needy.

It was also suggested during the meeting to distribute cash among daily wagers so that they may purchase groceries as per their requirement. However, the idea was shot down as some pointed that guzara [sustenance] allowance was already being distributed among 200,000 persons on this account.

However, it was eventually decided that since the government had already developed an application, and so, a four-digit number would be approved, on which, those in need of ration could seeks assistance. The individuals seeking ration would be required to send a text message on the provided number for assistance.

The CM also ordered the formation of a four-member committee, headed by Sindh Energy Minister Imtiaz Shaikh, and including Special Assistants to CM Waqar Mehdi and Rashid Rabbani and CM's Coordinator on Social Sector Haris Gazdar as members, to evolve a mechanism for ration disbursement via mobile service.

It was also decided at the meeting that a warehouse would be established to store ration bags, while houses would be marked to ensure that every deserving person received at least one bag.

Furthermore, a helpline would be set up where people can register themselves for acquiring ration bags and ration would be supplied after necessary verification, the meeting agreed. Besides, the CM also ordered the release of Rs341 million for carrying out administrative work under district administrations and spending on facilities provided to pilgrims.

The CM also urged philanthropists to come forward in these difficult times and help in the cause.

Earlier on March 19, CM Murad ordered the relevant authorities to distribute ration bags to the needy, amid fears about the economic repercussions of the coronavirus pandemic on Sindh's vulnerable people.

Published in The Express Tribune, March 25th, 2020.