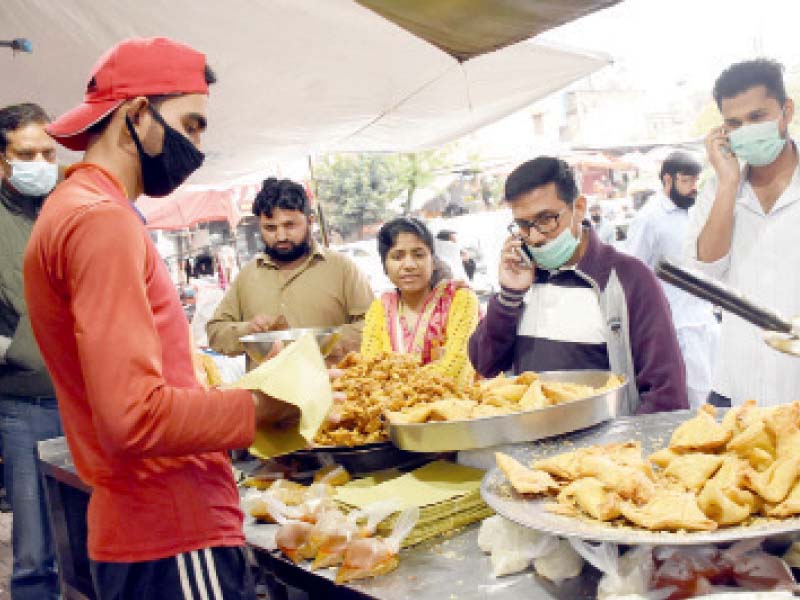 ---
ISLAMABAD: With the number of novel coronavirus (COVID-19) cases rising in the federal capital and surrounding areas and Section 144 imposed by the district administration in the federal capital, daily life in the city continues as per normal, particularly in some urban localities and the rural areas.

Even in the suburban locality of Bhara Kahu, a neighbourhood of which was sealed for several hours on Monday after some 13 confirmed cases surfaced from there and caused a scare about a cluster developing, residents did not take the threat from the virus seriously and continued to venture outside, gathering at the grocery stores and generally not maintain social distancing.

Police patrols kept making announcements at regular intervals, urging locals to practice self-isolation and for shopkeepers, except those running grocery, bakery, fruit, vegetable, meat, poultry, dairy shops and medical stores, to keep their shutters locked.

However, all of these instructions fell on deaf ears.

A rush of people was seen at shops which sold food items at markets in different areas of the city including the densely populated Aabpara, Bhara Kahu, Tarnol, Sectors G-7, I-10, I-9, and G-9.

Buyers queued up to purchase foodstuffs such as samosas, pakoras and jalebis.

A similar situation was witnessed on the outskirts of the city such as Fauji Colony, Korang Town, Police Foundation, Shakaryal and Taramari where businesses including barbers, tailors, hardware shops kept operating as per normal while entertaining customers.

Late last week, the Islamabad Capital Territory (ICT) district administration had ordered to maintain social distancing under Section 144 of the Criminal Procedure Code (CrPC).

It had further directed all stores except for medical and food vendors, to close by 10pm. All beauty parlours, barbers, salons, real estate and housing society offices to remain shut.

It had followed that order with another one under which all restaurants, food outlets, coffee shops and cafes to remain closed but allow takeaways and deliveries only. All major malls and markets were also directed to close and other stores had to close by 8pm.

This order was to remain in effect for seven days but the district administration has been unable to fully enforce it.

However, around 90 per cent of residents living in the F series sectors, including the upscale F-6, F-7, F-8, F-11 as well as E-7 and I-8 stayed at home with these areas looking deserted.

Published in The Express Tribune, March 25th, 2020.