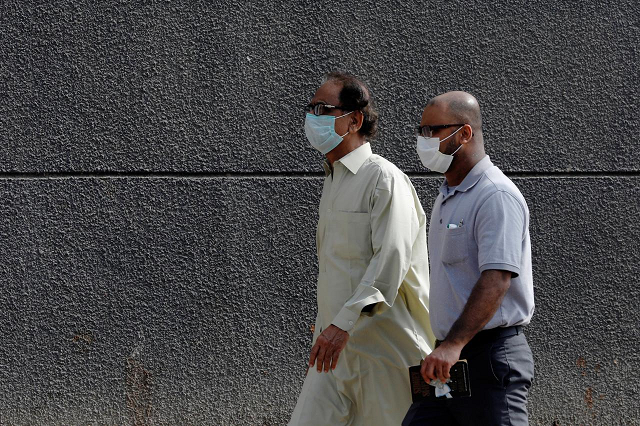 ---
Punjab Health Minister Dr Yasmin Rashid on Tuesday confirmed the first COVID-19 related death in the province taking the number of fatalities due to the pandemic in the country to seven.

The 57-year-old was a coronavirus patient in Lahore's Mayo Hospital.

Dr Rahid, in a tweet, went on to say that the only way we can fight this pandemic was by staying indoors and following precautionary measures.


Unfortunately, a #COVID19 Patient Afrasiyab, aged 57, who was admitted in Mayo Hospital, lost his life today. These are indeed difficult times for the whole country. Only way we can fight this pandemic is by staying indoors and following the precautionary measures.

— Dr. Yasmin Rashid (@Dr_YasminRashid) March 24, 2020


Earlier on Monday, the country finally went into the lockdown mode in order to contain the spread of novel coronavirus as the army was called in to support the civil administration in the four provinces as well as Azad Jammu and Kashmir to ensure people stay at home.

Coronavirus response: Centre, provinces not on the same page

Sindh had already announced a complete lockdown a day earlier. On Monday, Punjab, Khyber-Pakhtunkhwa, Balochistan, as well as Gilgilt-Baltistan and AJK, followed suit.

Pakistan Railways to suspend passenger train service across country

It was important to note that a day earlier Prime Minister Imran Khan was reluctant to go for the lockdown, fearing that such a move could lead to chaos and deprive millions of daily-wage workers of their livelihoods.