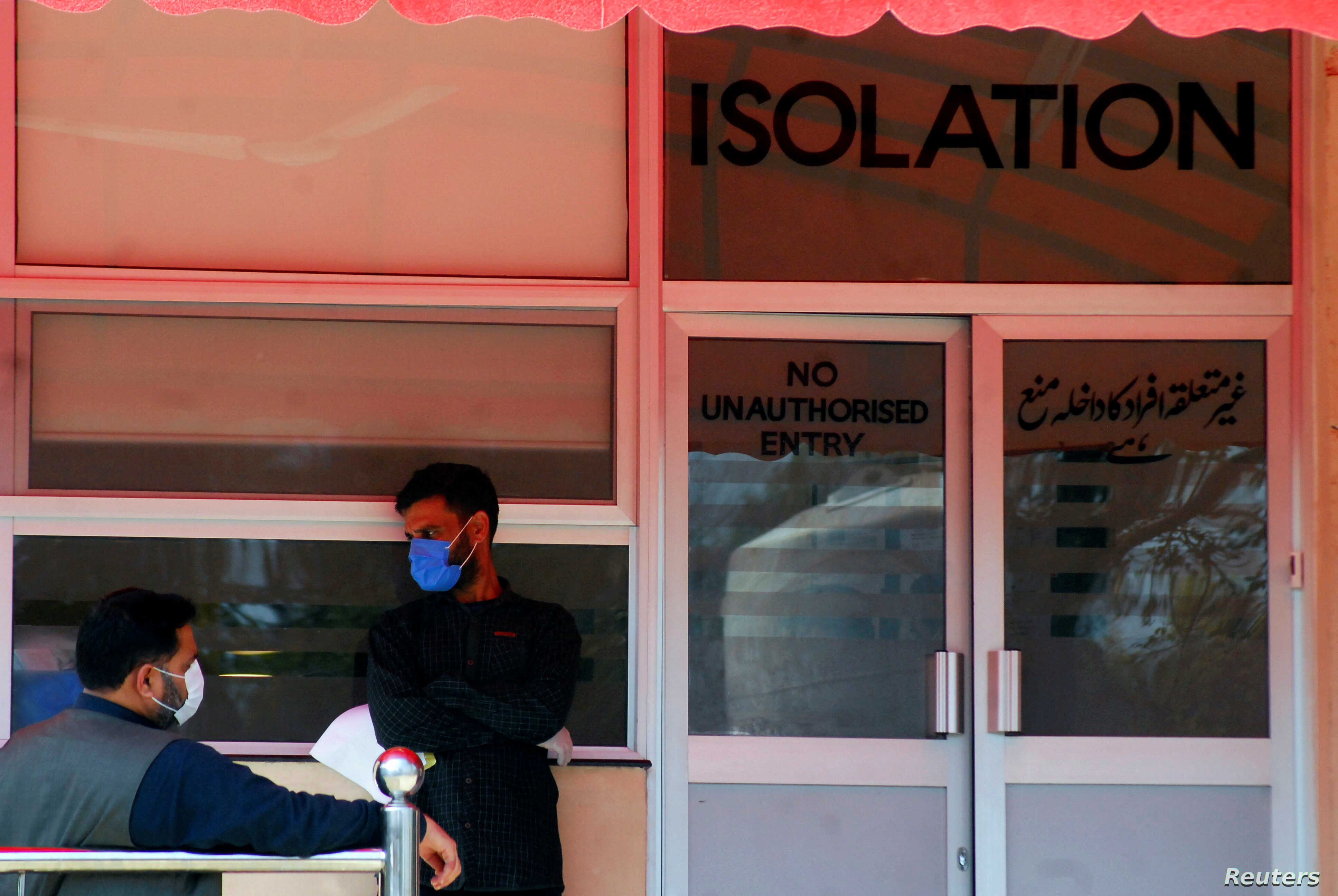 ---
KARACHI: As the Sindh government extended the closure of all educational institutions in the province until May 31 to contain the spread of the novel coronavirus and later declared the break as summer vacation, university students have been left in a state of confusion.

In a bid to complete the semester on time, many universities have decided to continue online classes despite the government's announcement to treat the break as the summer vacation.

"If this is the summer vacation, why are we compelled to attend online lectures? This makes no sense and my university has not clarified anything," said a student from the Shaheed Zulfikar Ali Bhutto Institute of Science and Technology (SZABIST), who spoke on the condition of anonymity.

A survey conducted by The Express Tribune revealed that several other universities and institutions in Karachi and other cities of Sindh, including the Institute of Business Management, the Indus Valley School of Art and Architecture, Bahria University, Habib University, the Millennium Universal College, Greenwich University, Mohammad Ali Jinnah University, Denning Law School and the National University of Computer and Emerging Sciences, among others, all are currently conducting online classes.

Army assures govt of all-out support in war against coronavirus

SZABIST vice-president Dr Arshad Saleem confirmed that online classes are being conducted per schedule. "In compliance with the orders of the Sindh government, SZABIST has completely locked down the campus," he said. "However, we have decided to continue with online classes and our faculty members are regularly delivering lectures from their homes."

Faculty members at SZABIST, however, confessed that even online classes are not completely functional.

"A few teachers are conducting online sessions, while others are not. Moreover, the attendance of the teachers and students during online classes is dissatisfactory," one faculty member revealed.

Confusing semester dates

Students are also baffled about their semester dates as there has been no uniform announcement regarding the continuation of online classes. While some universities have decided to carry on with virtual sessions until April 15, others have decided to extend it until May 31.

"We have been told that our semester would be conducted online because of which classes will be held until May 31," a student from FAST-NUCES, who also chose to remain anonymous, said. "Nothing related to summer vacations has been mentioned."

A lecturer from Greenwich University added that online classes will be conducted until the end of May and the university is trying its best to complete the syllabus because students have paid their semester fees in full. "We are already halfway through the courses and do not want this semester to linger on," she said.

When asked about the government's decision to declare the break a summer vacation, the lecturer added that the concept applies to schools and colleges, not universities. She, however, confessed that universities do not have any solid plans to tackle the crisis.

"There have been no clear-cut instructions from the university. Even my friends who teach at other universities are equally confused," she said. "We have also been instructed to conduct midterm and final exams through online portals, without any concrete plan of action."

Overburdened students

While the idea of online classes was introduced to facilitate students and complete the semester smoothly, students have complained about being unnecessarily burdened with multiple assignments.

"I have five assignments and a presentation to give but I am compelled to attend my online classes simultaneously," a student from Greenwich University lamented. "That apart, the timings of many classes are clashing and the administration is not responding. In the end, if I don't complete my attendance, I won't be allowed to take the exam."

Similarly, a student from Habib University said that even though the institute has managed to conduct online classes regularly, students are facing various problems.

"The teachers are clueless and in their haste to complete the course, they are handing over several assignments at the same time. Some students are also dealing with interrupted internet connections and disrupted power supply issues, hampering the interactive classes," he said. "Most students do not want to take these online classes due to various issues, but despite our protests, we are compelled to attend them."

Govt green-lights army deployment across country to fight coronavirus

Suspension of virtual sessions

A member of the faculty at IBA, who chose not to be named, said that online classes were conducted when the varsity was initially closed but the plan could not be continued due to a series of issues.

"We started online classes but students started facing technical problems, like interrupted connections, sound problems, and confusion regarding the usage of software, because of which the university decided to suspend the classes for two weeks," the faculty member said.

When contacted, Sayeed Ghani, the acting director of IBA Karachi, confirmed that after receiving a notification from the Universities and Boards Department, the varsity has suspended online classes until April 3. 

Published in The Express Tribune, March 24th, 2020.