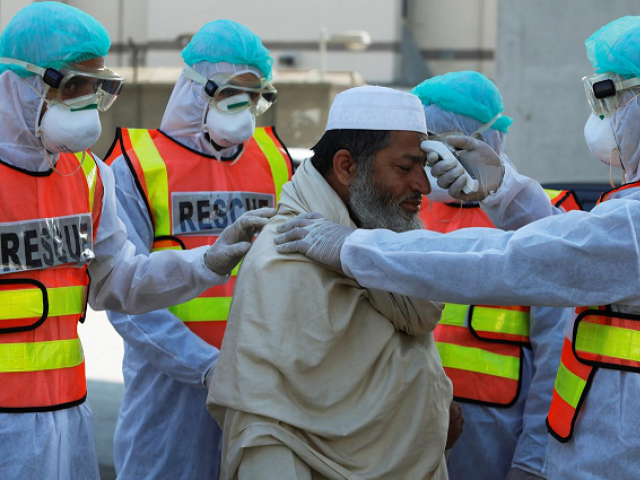 ---
MUZAFFARABAD: The Azad Jammu and Kashmir (AJK) government announced on Monday to impose a three-week lockdown in the region starting midnight to contain the spread of novel coronavirus.

AJK is the only region in the country which has reported only one COVID-19 case so far, whereas the nationwide tally has crossed 875.

AJK Prime Minister Raja Farooq Haider said in a statement that there would be a complete ban on the movement and people will not be allowed to leave their home unnecessarily.

Under the lockdown, all kinds of transport will remain suspended, the premier said, adding that in case of emergency people will be required to obtain a travelling pass from the authorities concerned.

Govt green-lights army deployment across country to fight coronavirus

Grocery stores, pharmacies and other essential shops will remain open, the premier said. "Only one person per family would be allowed to go out to buy essential items like groceries and medicines."

Journalists will also be issued a special permit to carry out their work, he added.

The AJK government had also requisitioned deployment of armed forces in the region to assist the civil administration in coping with the coronavirus crisis, which has been approved earlier in the day.

Quarantine centres, rapid response teams set up

According to a statement, emergency measures like screening of suspected people at the entry and exit points of AJK, setting up of quarantine centres, ensuring presence and training of physicians and the staff in hospitals as well as timely provision of medicines have already been taken.

The rapid response teams (RRTs) have also been assigned the task to coordinate, take preventive measures and to monitor the situation round the clock.