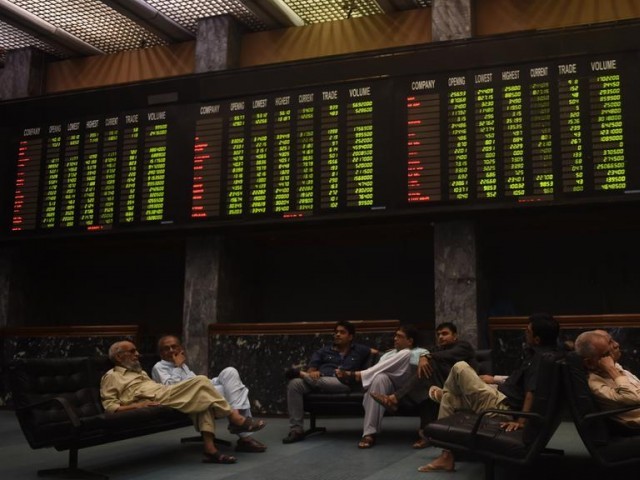 ---
KARACHI: The Pakistan Stock Exchange (PSX) has activated the disaster recovery (DR) system - the alternate trading terminals for stockbrokers to work from home - to ensure the market remains operational during the lockdown.

The PSX management did so against the demand of majority stockbrokers to completely shut down the market during the days of the lockdown. "Around 125 stockbrokers out of total 206 have demanded the market closure," PSX Stockbrokers Association former general secretary Adil Ghaffar told The Express Tribune.

The association proposed in a letter to Advisor to PM on Finance Dr Abdu Hafeez Shaikh, "We, at PSX Stockbrokers Association, are of the considered view that the present situation comes under force majeure and it is indeed need of…hour(s) to extend the holiday of March 23, 2020 for such number of days as has been prescribed by the Sindh government in its shut down notice."

"Stock market shall forthwith be operational with the lifting of shutdown notice by the Sindh government," the letter reads. "PSX management is violating a rule, which says it has to close the market if the main online trading software (Karachi Automated Trading System/KATS) is become inoperative or inaccessible to around 10% stockbrokers," Ghaffar added.

"The KATS has remained operative, but it has become inaccessible at the same time. We cannot travel to our main offices to operate through KATS due to the lockdown. So that market should get shutdown," he said.

The market would crash if it resumes trade on Tuesday (March 24) after a three-day holidays. "Everything is lying closed under the lockdown in the province of Sindh where PSX head office and majority brokerage houses are located.

The brokerage houses and their clients cannot make payment to each other. "If we receive margin call, chances of which are very high, then we could not submit the margins to the concerned office and we would all default," he said.  "Production and consumption have dropped down drastically. The terrible situation would prompt investors to 'dump-and-run' out of the market. The market may fall another 10,000 points in the situation," he said.

"Our proposal to extend holiday…is in line with China and only due to...Sindh government shutdown notice and coronavirus where we consider human life is more important," the association letter to the adviser added. The PSX management held a mock session on Monday to make a test run as to how the DR systems work while stockbrokers are working from home, it was learnt.

Published in The Express Tribune, March 24th, 2020.

Like Business on Facebook, follow @TribuneBiz on Twitter to stay informed and join in the conversation.