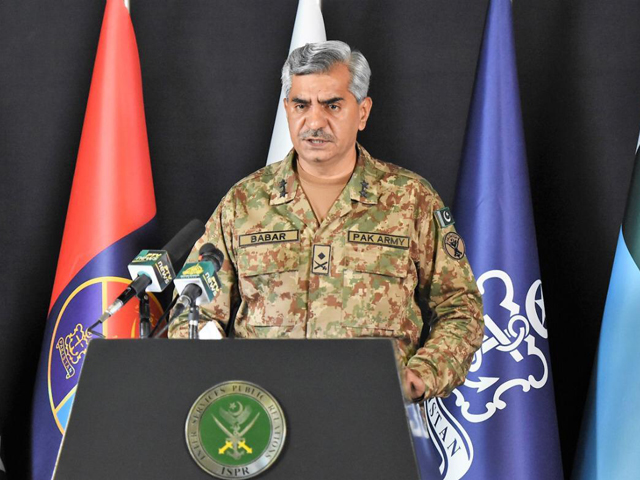 ---
QUETTA/ PESHAWAR/ ISLAMABAD/ LAHORE/ KARACHI: The novel coronavirus ÔÇô which originated in the central China city of Wuhan towards the end of December 2019 ÔÇô has spread to all continents excluding Antarctica. The COVID-19 respiratory illness caused by the mysterious contagion has so far killed thousands of people and infected tens of thousands of others across the globe.

Though the deadly infestation has been contained by the Chinese government in Wuhan, the virus has now spread elsewhere, especially in Europe and the United States, with the World Health Organisation declaring Europe as the new epicentre of the viral disease.

Pakistan, despite its close proximity with China, remained unscathed by the virus until February 26 when a young man from Karachi tested positive for the novel coronavirus. He had returned from Iran - one of the worst-hit countries.

After a brief pause following the first case, COVID-19 cases witnessed a sharp surge as more pilgrims returning from Iran tested positive despite the fact that they were quarantined for 14 days at the Pak-Iran border crossing of Taftan in Balochistan.

Pakistan confirmed three casualties from the virus on March 22 - one each in Balochistan, Khyber Pakhtunkhwa and Gilgit-Baltistan. The first two casualties were reported on March 18 in K-P and the third was a cancer survivor in Karachi.

The nationwide tally of COVID-19 patients topped 875 with 394 cases in Sindh; 110 in Balochistan; 246 in Punjab; 38 in K-P; 71 in Gilgit-Baltistan; 15 in Islamabad; and one in Azad Jammu and Kashmir.

Since the situation remains fluid, the stats are changing fast and weÔÇÖre updating them accordingly.

Follow┬áThe Express TribuneÔÇÖs live coverage of the pandemic┬áhere.


March 24


12:30am: SBP to ensure provision of disinfected cash amid virus crisis

The State Bank of Pakistan (SBP) has taken several measures to facilitate the financial consumers during coronavirus crisis including provision of ÔÇÿdisinfected cashÔÇÖ and round-the-clock availability of ATMs in the country.

ÔÇ£Banks will provide fit, authenticated and disinfected cash. SBP will ensure to clean, disinfect, seal and quarantine all cash being collected from hospitals and clinics and to block circulation of such cash in the market,ÔÇØ the central bank said in a statement issued following a meeting, chaired by SBP Governor Reza Baqir and attended by private bankÔÇÖs presidents and other officials, on Monday.

Read full story here.


March 23


11:00pm: Quarantine centres, rapid response teams set up in 10 AJK districts

Azad Jammu Kashmir (AJK) President Sardar Masood Khan has said that the novel coronavirus is a test from Allah and ÔÇ£we would have to respond to the pandemic with patience and wisdomÔÇØ.

ÔÇ£The ulema [religious scholars] should come forward to guide the people in this hour of trial and prepare them to live their lives in the light of Quran and Sunnah,ÔÇØ he said after a telephonic briefing from AJK Director General Public Health Dr Sardar Aftab Khan.

According to an official statement issued on Monday, President Masood further reiterated that AJK is not that affected from the calamity so far, but the region would have to take all necessary measures to cope with any situation in coming days.

Read full story here.




7:30pm: Cooperation more important than isolation in fight against coronavirus: ISPR DG

Inter-Services Public Relations (ISPR) DG Maj-Gen Babar Iftikhar, while addressing a news conference in Rawalpindi on Monday, shared measures taken so far to contain the spread of coronavirus in the country.

The chief military spokesperson confirmed that armed forces are called in aid of civil power under Article 245 of the Constitution. ÔÇ£Army will assist federal and provincial governments in their respective plans to deal with COVID-19,ÔÇØ he added.

He said all shopping malls, restaurants and public transport will remain closed across the country.

ÔÇ£All the borders have been closed but the real border is between human and coronavirus which we need to shut,ÔÇØ he remarked.

The ISPR DG said coronavirus can be defeated through prevention.

In view of the worldÔÇÖs best practices, actions will be taken to limit the interaction of the people, he said.

ÔÇ£COAS [General Qamar Javed Bajwa] has donated his one month salary for this fight against coronavirus,ÔÇØ Maj-Gen Babar said, adding that other army officers have also donated their salaries in this connection.


DG ISPR Press Conference - 23 Mar 2020 https://t.co/gM0i0V9mYp

— DG ISPR (@OfficialDGISPR) March 23, 2020
Read full story here.


7:00pm: Seven new coronavirus cases reported in K-P, tally stands at 38

The Khyber-Pakhtunkhwa (K-P) government has confirmed seven new cases of COVID-19, raising total number of patients in the province to 38.

Three new cases are reported from Peshawar, two from Mansehra and one from Kirk, according to CMÔÇÖs Adviser Ajmal Wazir.




6:45pm: Sindh reports 42 new COVID-19 cases, bringing tally to 394

The Sindh government has confirmed 42 new cases of novel coronavirus in the province, bringing the total number of cases to 394.

Currently, there are 131 patients in Karachi, 151 at Sukkur quarantine facility phase-I and 109 at phase-11 (all pilgrims, who have returned from Iran via Taftan border). 83 cases of local transmission have been reported in the province so far.

Read full story here.




6:15pm: Punjab COVID-19 tally soars to 246 with 21 new cases

The Punjab government has confirmed 21 new cases of coronavirus, bringing the provincial tally to 245.

177 pilgrims at DG Khan have been tested positive with 52 cases reported in Lahore, three in Rawalpindi, four in Gujrat, three in Jhelum, four in Gujranwala and one in Sargodha so far.




6:00pm: Sindh Governor puts himself in isolation as he held meeting with Ghani

Sindh Governor Imran Ismail has put himself in isolation after he held meeting with provincial education minister Saeed Ghani, who has been tested positive for COVID-19.


After @SaeedGhani1 tested positive for corona, I have decided to isolate myself for 24 hrs pending results of my test, as I was in a meeting on corona with him in close proximity. Stay safe. Allah Kareem

— Imran Ismail (@ImranIsmailPTI) March 23, 2020


5:40pm: Army troops called in across the country

The federal government has decided to call in armed forces of the country in aid of civil administration to contain the spread of coronavirus across Pakistan.

Separate notifications have been issued by the Ministry of Interior for the deployment of army troops in Islamabad Capital Territory (ICT), Punjab, Sindh, Khyber-Pakhtunkhwa (K-P), Balochistan, Gilgit-Baltistan (G-B) and Azad Jammu and Kashmir (AJK).

Prime Minister Imran Khan, earlier in the day, had approved provincial governmentsÔÇÖ requests seeking military in aid of civil power, Special Assistant to PM on Information and Broadcasting Dr Firdous Ashiq Awan revealed in a news conference.

The SAPM said that the prime minister has allowed the provincial governments to enforce ÔÇÿpartial lockdownÔÇÖ on ÔÇÿneed-baseÔÇÖ under Article 245-A of the Constitution of Pakistan.



Read full story here.




5:20pm: Sindh education minister tests positive for COVID-19

Sindh Education Minister Saeed Ghani has been tested positive for coronavirus. He said he has gone into self-isolation.

He made the announcement on Monday in a video statement uploaded on his official Twitter handle.

ÔÇ£I underwent test for the novel coronavirus yesterday [Sunday] and surprisingly I tested positive for it [COVID-19],ÔÇØ he said, adding that he did not exhibit any symptoms of the contagion.


گذشتہ روز میں نے کورونا وائرس کا ٹیسٹ کروایا جسکی رپورٹ مثبت آئی ہے تاحال جو Symptoms اس وائرس کے بتائے جاتے ہیں ان میں سے مجھے کچھ محسوس نہیں ہورہا اور میں خود کو بالکل صحتمند محسوس کررہا ہوں اور اپنی ذمہ داریاں گھر پر isolation میں رہ کر ادا کررہا ہوں۔ شہری بھی گھروں پر رہیں pic.twitter.com/2vzS7qt0SY

— Senator Saeed Ghani (@SaeedGhani1) March 23, 2020
Raed full story here.


5:10pm: AJK govt imposes three-week lockdown starting from midnight

Azad Jammu and Kashmir (AJK) Prime Minister Raja Farooq Haider has announced that a three-week lockdown will be imposed in the region from Monday midnight to stem the spread the coronavirus.

AJK is the only region in the country which has thus far reported only one COVID-19 case.

Read full story here.




4:30pm Punjab imposes stricter measures

Punjab Chief Minister Usman Buzdar has said that from March 24 to April 6, all shopping malls, markets, government and private organisations, restaurants, public transport, parks and etc would remain closed.

He added that pillion riding will also be banned, however, families will be exempted.

The chief minister clarified that grocery, vegetable, meat shops and pharmacies would remain open to ensure continuous provision of necessities to the people.


#LIVE: Press Conference of Chief Minister Punjab @UsmanAKBuzdar and Cabinet Committee on #COVID19#PunjabCoronavirusUpdate https://t.co/vNJ5It3PNU

— Government of Punjab (@GOPunjabPK) March 23, 2020
Read full story here.


3:45pm PTA instructs mobile phone companies

The Pakistan Telecommunication Authority has instructed mobile phone companies to replace the standard ringback tone with a public service message.

The message will inform the public of precautionary measures that can prevent them from contracting COVID-19.




3:05pm: PM Imran allows military aid

Prime Minister Imran Khan approved provincial governmentsÔÇÖ requests seeking military in aid of civil power,┬áSpecial Assistant to PM on Information and Broadcasting Dr Firdous Ashiq Awan said on Monday.

The SAPM said that the prime minister has allowed the provincial governments to enforce ÔÇÿpartial lockdownÔÇÖ on ÔÇÿneed-baseÔÇÖ under Article 245-A of the Constitution of Pakistan.




3:00pm: Sindh govt attempts to 'control' provincial expenditure 

Sindh Chief Minister Syed Murad Ali Shah suspended provincial governmentÔÇÖs payments -except salary and pension ÔÇô until further notice.

The decision was taken to ÔÇ£control the expenditure of the provincial governmentÔÇØ, said a notification issued on Monday.




2:55pm: Balochistan confirms two new cases

Balochistan government on Monday confirmed two new cases, taking the provincial tally to 110.

Balochistan Chief Secretary Fazeel Asghar told media that the government was trying to procure additional test kits and setting up a 5,000-bed facility at the Taftan crossing for the pilgrims returning from Iran.

He said the pilgrims who did not show symptoms during initial screenings were allowed to leave for their homes while others were quarantined.




1:30pm: CAA shuts down Jinnah International Airport

The Civil Aviation Authority (CAA) on Monday decided to close Karachi's Jinnah International Airport and Sukkur's airport for all domestic flights from March 24 till April 4 as a precautionary measure to limit the spread of coronavirus in the country.

The airports will ÔÇ£remain closed for all types of Domestic Incoming/Outgoing Passenger Flight Operations with effect from Tuesday, March 24, 2020, 0100 UTC/ 0600 PST till April 04, 2020,ÔÇØ said the┬ánotification┬áissued by the CAA.

The decision was taken amid the lockdown imposed in the province to limit the spread of the novel coronavirus that has affected more than 800 people in the country and claimed six lives.




1:00pm: Stranded Pakistanis expected to return tonight

Pakistani citizens stranded at Doha international airport are expected to return later today via a special flight after the government suspended all international flights.

Around 50 individuals are expected to return.

Pakistanis were left stranded at airports across the globe after the federal government suspended international flights into the country till April as part of sweeping measures to contain the novel coronavirus outbreak.
12:20pm: Disinfection drive in Peshawar

The Rescue 1122 began a disinfection drive in Peshawar city in an effort to stem the spread of the novel coronavirus in the province. Rescue 1122 workers will spray disinfectant solution, including chlorine, on all streets and roads of the city.

Experts are not sure how long the highly contagious pathogen can survive on surfaces, but say it could range from a few hours to a day or so.

Spraying disinfectant solutions into the air is probably not an effective way to kill the virus, but wiping down highly touched surfaces is.
12:00pm: Lahore police launch crackdown against profiteers 

Amid the three-day lockdown,  Punjab Police launched a crackdown against sellers profiteering over masks and sanitisers in Lahore. DIG Operations said 447 suspects had been arrested in over 180 cases so far.


11:20am: Sindh lockdown hinders medical treatment

Owing to a complete lockdown in the city, medical professionals faced difficulties in reaching hospitals on March 23. The Sindh government imposed a ban on public transport but the provincial health department has not provided a transport facility to the medical staff of public hospitals.

The shortage of staff is hindering treatment process.

Families of novel coronavirus patients also faced difficulty during visitation. "My brother is a suspected patient who is admitted in the hospital since past three days," a man told The Express Tribune.




11:00am: Section 144 violations in Punjab

The Punjab government's decision to public gatherings under Section 144 of the Code of Criminal Procedure (CrPc) saw violations with citizens taking to the streets to play cricket.
9:40:am: Sindh wakes up to lockdown

A complete lockdown was observed in Karachi and other districts of Sindh with empty roads and closed markets. Law Enforcement Agencies (LEAs) are reportedly monitoring roads in Sukkur, Larkana, Hyderabad, Mirpurkhas and Benazirabad to ensure implementation of the lockdown.




Although Sindh government had ensured grocery shops and pharmacies will remain open, reports emerged from districts and small towns that the administration had failed to provide essential commodities.

"Routine life start here at 7:00am. We were told that grocery shops would remain open. but the city is deserted," a resident of Lahori Muhallah in Larkana told The Express Tribune. 


9:33am: FM Qureshi telephones Iranian, Sri Lankan, German and Nepalese counterparts

Foreign Minister Shah Mehmood Qureshi, who went into self-quarantine post-Beijing trip, discussed enhancing cooperation to fight the novel coronavirus in calls to Nepal's Pradeep Gyawali, Iran's Javad Zarif, Germany's Heiko Maas and Sri Lanka's Dinesh Gunawardena.


Collective efforts to fight #COVID19

FM @SMQureshiPTI held telephonic conversations with his counterparts 🇩🇪 @HeikoMaas 🇮🇷 @JZarif
🇳🇵 @PradeepgyawaliK
🇱🇰 @DCRGunawardena

Detailed discussions held on #Covid19 situation & ways to enhance cooperation in the fight against it. pic.twitter.com/OCLnRKOBeO

— Spokesperson 🇵🇰 MoFA (@ForeignOfficePk) March 23, 2020
Varying stats

The varying stats paint a dismissal picture of coordination between the federal and provincial governments. Prime Minister Imran KhanÔÇÖs address to the nation late Tuesday paid a tribute to the Balochistan government and Pakistan Army officials for their part in containing the virus at the Taftan border.

However, Sindh government has come out criticising Centre for lack of foresight in quarantine arrangements in Taftan where over 9,000 pilgrims returning from Iran were and are being quarantined by the Balochistan government in a ÔÇÿtent cityÔÇÖ.

After completing the 14-day incubation period, the pilgrims are allowed to travel back to their cities. However, Sindh and K-P have been sending the pilgrims to isolation facilities in Sukkur and Dera Ismail Khan and running tests before allowing further travel.

The federal government maintained that health was a provincial matter under the 18th Amendment, however, Pakistan Peoples Party (PPP) argued that border management falls under CentreÔÇÖs domain.

Read more here.
Lockdown

Much of the country is under a lock-down as part of sweeping measures to prevent the spread of the virus.

At midnight March 23, Sindh went into a complete lockdown for 15-days to curb the growing rise in coronavirus infections. All offices and public gathering venues would remain closed during the lockdown in addition to shopping centres, schools, etc which have already been shut by the provincial government. Citizens will not be allowed be leave their homes unnecessarily. Those stepping outside to buy groceries or other essential items will be allowed to do so once in two days.

To ensure this, they will be required to carry their computerised national identity cards with them. If their cards are checked by a law enforcement agency, their numbers will be entered in its database.

Health professionals and media personnel have been exempted from the ban. Government also instructed banks to reduce work hours but ensure ATMs remain open.

The Punjab government announced a lockdown till March 24 in wake of a surge in cases. The government chose to go digital adopting a work-from-home policy through Skype. It has also banned public gatherings, suspended entry to tourist points including Murree and restricted shopping malls to a 10:00pm deadline.

The Khyber-Pakhtunkhwa government also announced a lockdown as it shut down all markets, shopping malls and restaurants from Sunday 9:00am to March 24 owing to an escalation in the transmission of COVID-19. The government has also barred restaurants and eateries from takeaways, only allowing home delivery services.

It may be mentioned here that public gatherings and private ceremonies in houses and closed compounds are also banned while educational institutions remain closed.

The Balochistan government has imposed health emergency while also announcing the closure of all shopping malls, crowded markets and inter-provincial and inter-city public transport services for an initial period of three weeks.

On the same lines, the Gilgit-Baltistan government also took stringent measures and imposed Section 144 of the Criminal Procedure Code to discourage gathering of the people.

The Azad Kashmir government suspended the inter-state public transport for three days from Saturday under the health emergency imposed on late Friday to prevent the spread of coronavirus.

Read more here.
Preventive measures

In its March 13 National Security Committee meeting, Centre formed a Novel Coronavirus Core Committee with daily meetings between federal and provincial authorities.

The Pakistan Tehreek-e-Insaf (PTI) government tasked National Disaster Management Authority (NDMA) to coordinate with provincial governments and lead the fight against novel coronavirus.

The federal government also decided to ban public gatherings, close all educational institutions until April 5 and cancel Pakistan Day parade on March 23. It also sealed borders and limited international flights operations to Islamabad, Lahore and Karachi.

However, the NSC decision on international travel was taken back on Tuesday when the government lifted restrictions on all airports except Gwadar and Turbat.

Read more here.

On March 21, the government decided to suspend all international flights arriving in the country for two weeks. The ban will not apply to Pakistan International Airlines (PIA), which is allowed to bring back its planes from across the world.

Read more here.