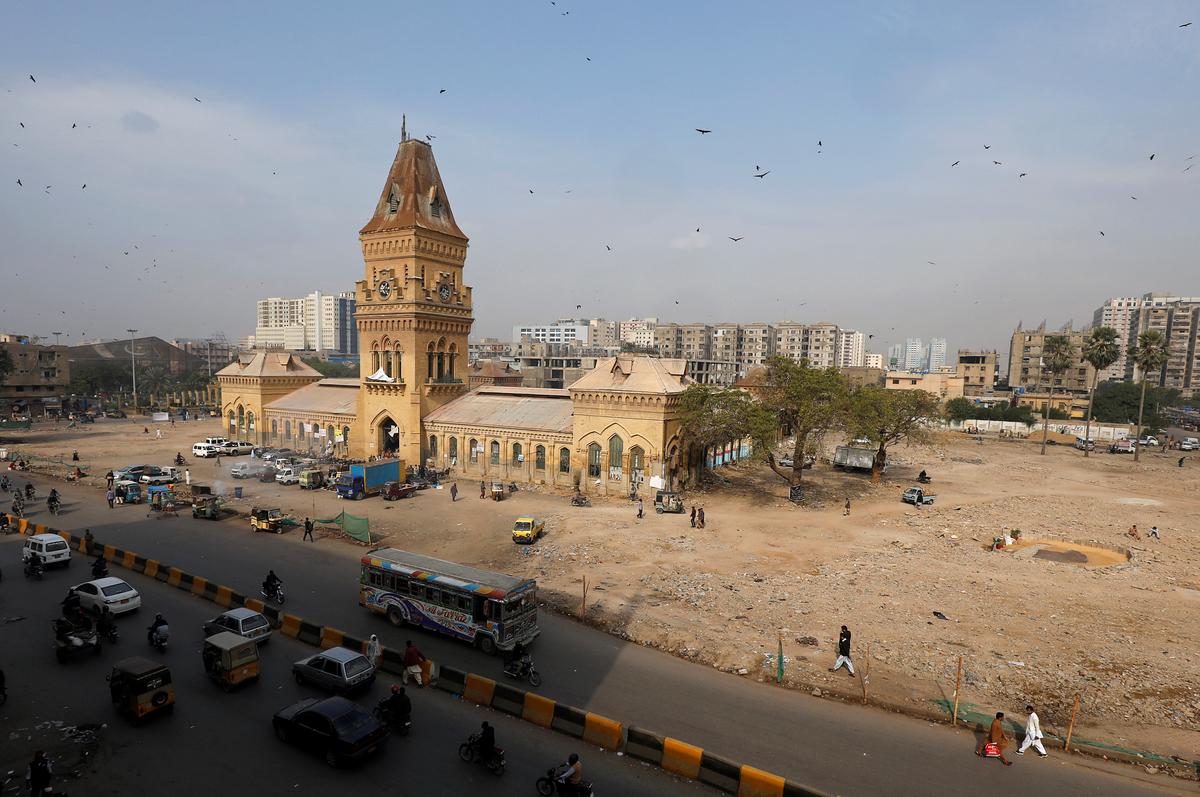 ---
KARACHI: Even after the Sindh government released a comprehensive notification clarifying the extent of the province-wide lockdown imposed to curb the spread of COVID-19, confusion prevailed among many grocery store and pharmacy owners as well as wholesalers on how their businesses would function over the next 15 days.

Despite Sindh Chief Minister Murad Ali Shah's assurance that those providing essential services and goods would be allowed to operate unhindered, many shop owners in Karachi were already beginning to encounter difficulties in arranging store supplies.

"Our wholesaler has refused to visit and the police have asked us to close shop. So our grocery store will remain closed tomorrow," said Syed Imtiaz Ahmed runs a business in Karachi's Junejo Town locality.

"We are already facing a shortage of flour and sugar, and our milk supplier has refused to resupply us," complained shopkeeper Gul Khan, who has business in the city's Akhtar Colony. "I ordered one litre milk cartons, but the supplier told me to 'wait till the situation normalises'. Meanwhile, the price of a five kilo bag of flour has increased from Rs270 to Rs310," he said.

Others were still puzzled by the different statements coming from the centre and the province. "The prime minister says there will be no lockdown but the Sindh government has already enforced it for 15 days. We are really confused on what to do," said a cashier who works for a supermarket in Defence View. "Should we open our store or not? I can only tell you on Monday."

"I don't know if law enforcers will allow me to reach my pharmacy on Monday," said Azmat Ali Shah, who lives in Karachi's Saddar Area but runs a medical store in the city's Kashmir Colony. "I will see how the day pans out and then decide if I should keep the store open or not."

The notification issued late night by the Sindh Home Department bans all inter-city and inter-provincial travel, and gatherings of any kind including those convened for religious purposes. However, it exempts those providing essential services either as part of a public or private organisation from these restrictions.

Essential services as outlined by the notification include health services; food and related industries; fish, meat, fruit, vegetable and dairy vendors; essential municipal services; electricity and gas supply; sewerage and water supply, including by tankers; PTA, PTCL and NTC service staff; cellular services; banks, petrol pumps; and welfare organisations like Edhi, Chippa, Seylani and JDC.

Others allowed exemptions are a single member from each family going to buy essential groceries and medicines, citizens facing a medical emergency and their attendants, and drivers of vehicles carrying essential food items, medicines and medical equipment.

'Necessary and unavoidable' religious rites, like funeral prayers and burials have also been allowed with the caveat that all COVID-19 precautions be taken and permission be obtained from the local police station house officer.

In his video message, the chief minister said the government had developed a digital system that would allow law enforcers to record the CNIC numbers of citizens buying groceries and other supplies to ensure they are not out in the city for more than 48 hours.

In a separate notification, the Sindh government also warned shopkeepers against selling basic goods on anything other than government notified rates. Those who violate the order would be dealt with under the Sindh Essential Commodities Price Control and Prevention of Profiteering and Hoarding Act 2005.

Meanwhile, the Sindh government banned all public transport, including taxis, rickshaws and ridesharing services, from operating while the lockdown is in place. Petrol pumps were also instructed not to fill more than 10 litres of fuel in private vehicles.

The Karachi commissioner has also withdrawn an earlier notification that allowed restaurants and cafes to continue to provide takeaway and delivery services.

Speaking to The Express Tribune, the Sindh chief minister's spokesperson said the provincial government held a meeting with representatives from banks, telecommunication and utility companies to figure out how their skeleton staff will continue to provide basic services. He added that the government has also launched Twitter and Facebook accounts so that citizens can follow further guidelines.