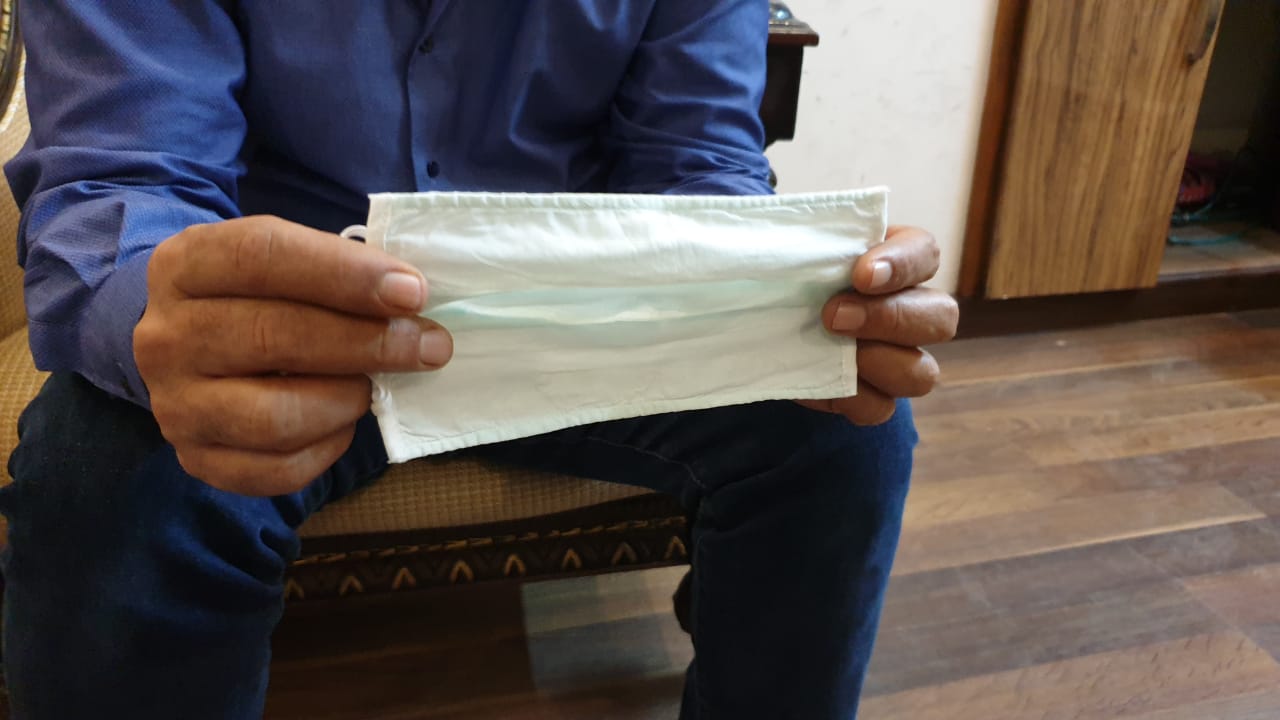 ---
Pakistani volunteers 3D-print ventilators, join war against COVID-19
Non-profit initiative also developing non-contact thermometers, face masks, face shields and hazmat suits
---
KARACHI: The novel coronavirus is on the prowl across the globe, killing and sickening people by thousands. People in Pakistan are extremely scared. And rightfully so because Pakistan's dilapidated health care would cave in if the COVID-19 cases surge quickly as has happened in Europe, especially in Italy, and Iran. In the two countries, many COVID-19 patients are dying due to lack of ventilators.

In this depressing situation, a group of volunteers is offering a glimmer of hope. Pakistan Against COVID19-Volunteers (PAC-V), a group formed less than a week ago, is using 3D printing to manufacture all the necessary medical and safety equipment – including ventilators – to deal with the deadly contagion.




The group aims to produce affordable ventilators, respiratory valves, etc indigenously, at a large scale but in a short time. The 3D printing process builds a three-dimensional object from a computer-aided design model usually by successively adding material layer by layer, which is why it is also called additive manufacturing.

"Our first 3D ventilator prototype will be ready for testing in 10 days. And it could be out within a fortnight," the initiative lead, Dr Bilal Siddiqui, told The Express Tribune. "We are also 3D printing a splitter which would allow medics to use one vent to ventilate up to four patients," he said, adding that Pakistan Air Force has already offered to field-test this splitter.

But ventilator is not all PAC-V is working on. "The 3D printed ventilator is one of many projects our group is developing," said Dr Siddiqui, who is a mechanical engineer by vocation. "We are also developing a non-contact thermometer to check temperatures of coronavirus patients," he added.




COVID-19 is a highly contagious disease which particularly puts health care providers at risk. "The Chinese-made non-contact thermometer was available in the market at Rs3,500 before the viral outbreak. Now its price has shot up to Rs35,000 apiece," said Dr Siddiqui, who has degrees in electrical engineering and aerospace.

"Our non-contact thermometer will be much more affordable. We have done its lab test and sent it to the Punjab Health Department for field testing," said Dr Siddiqui. He added the volunteers of his group have also locally designed hazmat suits, facemasks and face shields to protect those who come in contact with COVID-19 patients, especially healthcare providers. "Our hazmat suit is currently in field testing phase."

About PAC-V, Dr Siddiqui said it comprises doctors, biomedical professionals, engineers, academics, diaspora, resource mobilisers and other smaller groups. "It started off as a group of five volunteers five days ago, but now its membership is in hundreds," he said while talking about the immense response he has got.




"We started field activity with a meager amount of Rs10,000, but within two nights Rs300,000 were pitched in," he added. "We got in touch with doctors at top hospitals in Pakistan, including Aga Khan Hospital, Liaquat National Hospital and Indus Hospital in Karachi and Shifa International in Islamabad before launching the initiative.

Dr Siddiqui said the National Disaster Management Authority (NDMA), Pakistan Engineering Council (PEC), Pakistan Air Force (PAF) and various universities have shown interest in their initiative.

PAC-V spokesperson Fouad Bajwa added that no pharmaceutical company or investor is involved in the initiative as the group is solely working on voluntary basis to help the government stamp out the deadly contagion in the country. "So far the response has been immense," he said, adding that top professionals are increasingly joining the group in droves.




"Seven to eight design teams are working right now. People are even sharing their intellectual property with the group," said Bajwa, who is also associated with Bionics, a company that has manufactured Pakistan's first dialysis machine. "I've never seen such an overwhelming response to such a not-for-profit initiative in my life."

Once the equipment are developed, tested and approved for medical use, then they will be deployed across the nation. "Arrangements are underway for making available the funds for mass manufacturing by connecting the idle 3D printer capacity as farms, and coordinating a manufacturing grid across the nation," he added.

He also called upon the government to relax 3D printing policy in Pakistan so that professionals could locally produce things that the government imports from abroad at a massive cost.