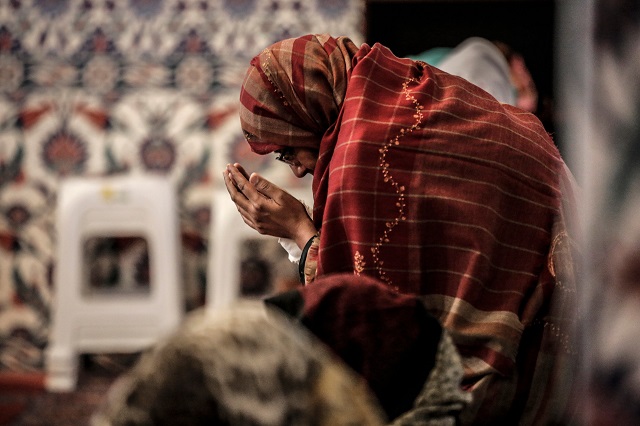 ---
Thoughts in self-isolation
When will we have common sense?
---
One can only wonder how it came to this. From travelling across different continents to sitting at home with little or no human interaction, waiting for the storm to pass. And this happened in the passage of a few weeks. No one can now tell what happens next. Some say it is the worst crisis of our generation. Only time can tell.

And the storm continues to brew. We don't know how long it will last. We can only guess based on what happened in Wuhan, but then Pakistan isn't Wuhan. Till last count, over 500 infected cases. People predict that Pakistan will be seeing cases in their thousands. Most of my sensible friends have decided to sit it out at home. But what about those who cannot afford this luxury?

My first thoughts are for the daily wage earners and the domestic help. If we don't avail their services, what will become of their income. They live hand to mouth in most instances. How will they survive? Will they be forced to protest and take the law in their own hands? How many people will actually receive the assistance the provincial government has promised? The Centre has promised nothing.

Social media shows me how Karachi's largest private hospital has stopped accepting patients. Where will we all go? Who chooses which patient to be admitted and who to be sent home and with what consequences?

Attitudes have not changed. Many still think the storm will blow over. Others see it as a conspiracy. When will we have common sense? I am told that while most countries in the Muslim world have restricted congregational prayers, Pakistan continues to allow them. I cannot fathom what logic is being applied here. Many of the Covid-19 cases, I am told, proliferated from places of worship — where people assembled in large numbers and in close proximity to each other.

Some people have called for the army to take charge. That makes some sense given that the Prime Minister's speech was quite a disappointment. He seems to be lost. In contrast, the Chief Minister of Sindh has been able to take the initiative. But instead of helping him, the Centre is intent on blocking his initiatives.

Last night I saw Sindh Governor Imran Ismail, who is appointed by the Centre, argue that a lockdown in Sindh would directly impact thousands of livelihoods and he is not in favour of it. And yet if we look around us, most countries have done just that to ensure the Covid-19 does not transmit from one person to another. When will we think of long-term implications?

Our PM has disappointed us with his lack of leadership. The incompetence shown by the chief ministers of Balochistan and Punjab suggests that the party has failed to deliver. Both seem to be thinking of their own provinces and not for Pakistan. And by doing so, they are putting the economic future of the country at risk.

Many have asked why president Dr Arif Alvi went to China last week when he could not secure any Chinese help or guidance. Was it a photo opportunity?

It is too late say some. The lapses on the part of the Centre are too many to enumerate. History will judge Dr Zafar Mirza as a person who protected the interest of one province and not of Pakistan. And in the final analysis he has failed miserably at that.

Some insist that salvation lies in prayer and faith. But common sense, which is also part of our religious ethos, has been ignored once again. How will we be able to tackle what is about to happen. The worst hit, I am told, will be those who are frail and weak, mostly those who are old. This is what has happened in Italy as well.

How do we move forward? It seems Sindh is showing us the way. Time and again one has urged for a national action plan. This is glaringly absent. One cannot blame the Zaireen (pilgrims) from Iran from finding a way to return to their homes because of the sub-human conditions they were kept in at the tent city set up by the Balochistan government.

Let us work towards better results. Merely hoping that things will get better will not help. It is time for action.

Published in The Express Tribune, March 23rd, 2020.

Like Opinion & Editorial on Facebook, follow @ETOpEd on Twitter to receive all updates on all our daily pieces.