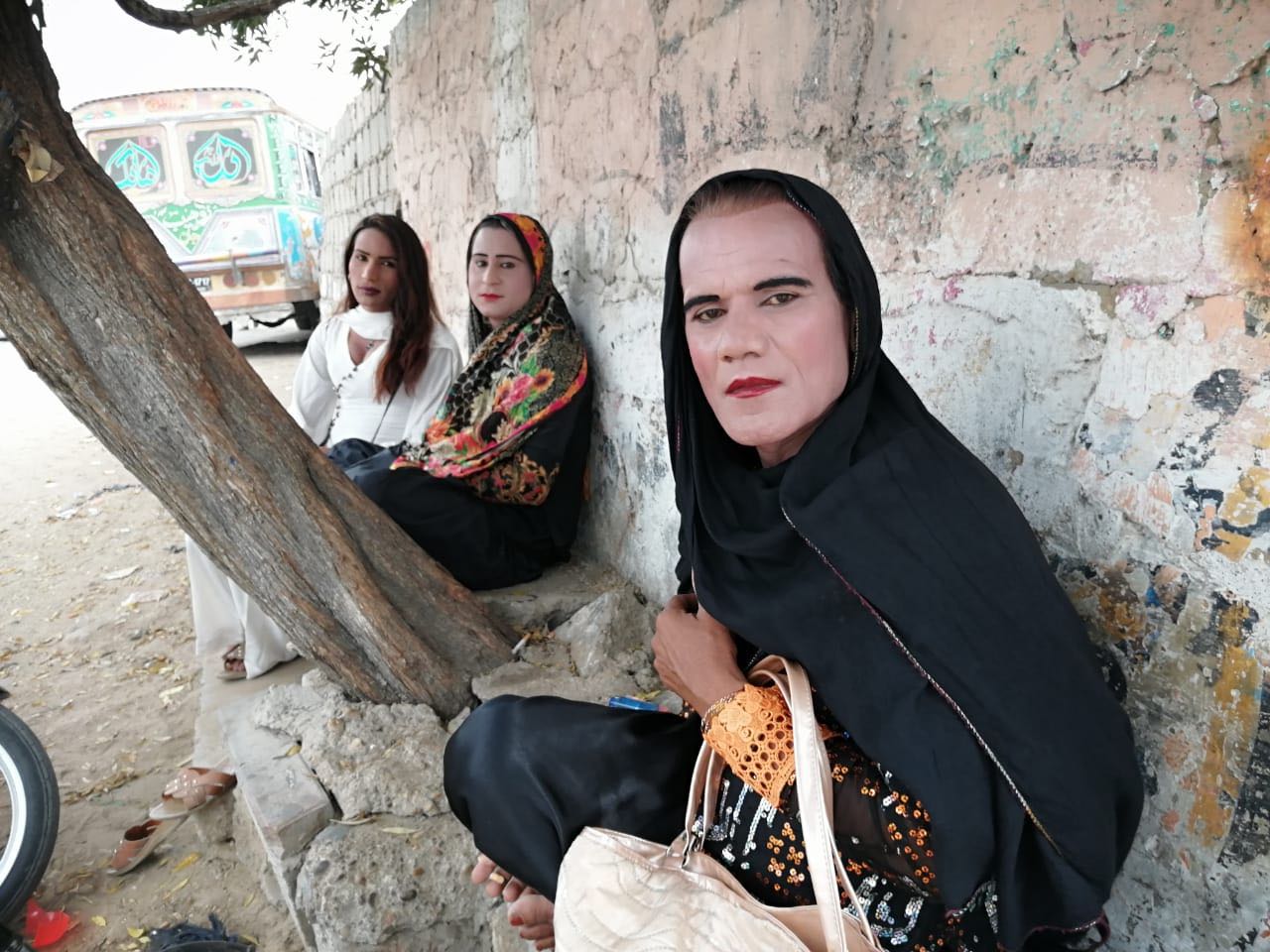 ---
KARACHI: Karachi has been under a partial lockdown for days and is on the eve of a complete lockdown. Markets and shops have been closed and its once crowded, noisy streets and roads are deserted. But it is important, as many pointed out, to curb the spread of coronavirus.

Still, knowing that the situation necessitated the step, many feared impending doom. And in the midst of all this was the city's already marginalised transgender community.

With not a soul on streets, who would they beg for money? That was the fear occupying the minds of many transgender people residing in the provincial capital. A large fraction of them depend solely on beggary for sustenance and for them, the lockdown means zero to minimal earning for however long it lasts.

According to Nisha Rao, a transgender law graduate who works to provide legal aid to others from the community, there are at least 10,000 transgender persons living in Karachi at present. While many who had come to the port city from other parts of Sindh had returned to their hometowns and villages, those who belonged to Karachi or other provinces were facing the brunt of the lockdown, she said.

No choice except a province-wide lockdown: Sindh CM Murad

"They can't leave their homes and are running out of money to buy food [and other necessary items]," she said. "It's like living through a famine."

Threatened by starvation

The problem has increased manifold with shrines around the city being closed down amid coronavirus fears. These were a source of free food for people from all walks of life - many among them transgender persons.
To add to their predicament, most of them claim they are unable to get food via welfare organisations that feed the poor and needy on a daily basis in different areas of Karachi. This is not because they are denied food by these philanthropic organisations, but because others dining at these establishments treat them badly, forcing them to look for other means to satiate their hunger.
And if they cannot, they are likely to sleep on empty stomachs.

Lives imperiled
Already fearing financial disaster and hunger, adding to their distress is the spectre of health issues.
A large number of them already suffer from deadly diseases such as HIV and AIDS, and as Rao explains it, they live in large groups in fairly small dwellings, putting them at increased risk of contracting not just coronavirus, but other illnesses too.

According to Rao, around 4,000 transgender persons in Karachi – 40 per cent of them – already suffer from serious health problems, comprising their immunity – the only defence against coronavirus at the moment. "They need immediate [medical] help," she stressed.
Cramped living spaces also make social distancing and self-isolation, the suggested ways to safeguard oneself against coronavirus, near to impossible.

Most of them also lack the awareness or the means to take preventive measures against the novel infection, making them prone to contracting coronavirus.

And if even a single member of the transgender community contracts it, they may transmit to others, increasing the problems of a community already mired down by a plethora of illnesses.

A call for help

Non-profit organisations working for the welfare of transgender persons have been unable to do much amid the heath crisis, compelling Rao to appeal to the Sindh government and the civil administration to take measures for ensuring their wellbeing.
She has suggested taking steps for disinfecting the localities where they reside, providing them essentials like food, and giving them soaps, masks and other items needed to protect them against coronavirus.

Assurances
Talking to The Express Tribune, Karachi commissioner Iftikhar Shalwani said that transgender persons were a part of society, maintaining that the government realised its responsibility towards protecting their rights and addressing their concerns and problems.
He gave assurances that they would not be left out in the cold, adding that they could contact the Commissioner House or the deputy commissioner's office if they needed any kind of assistance in these troubled times.

"We are committed to providing them with all possible help," he said.
COMMENTS
Comments are moderated and generally will be posted if they are on-topic and not abusive.
For more information, please see our Comments FAQ