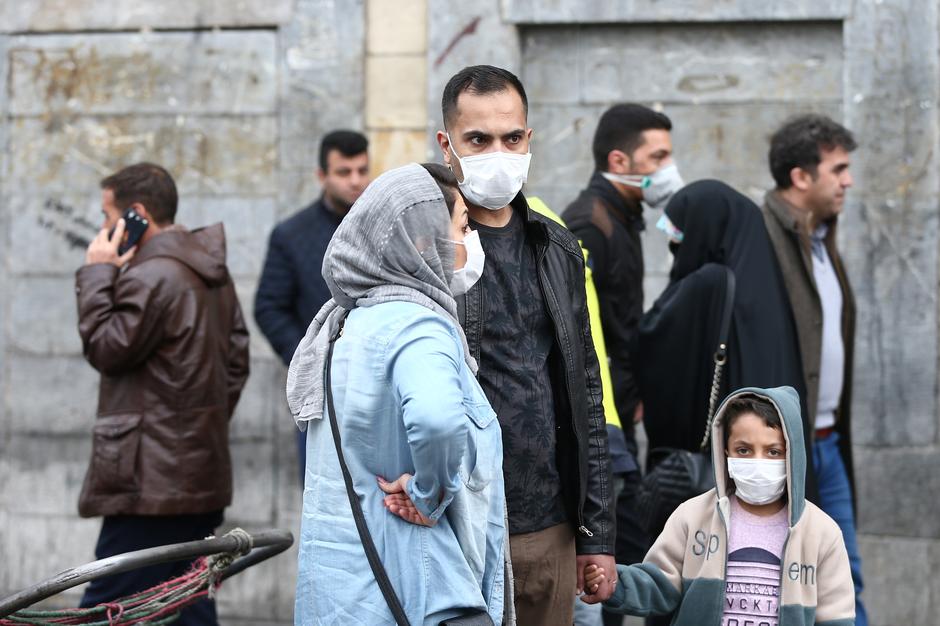 ---
ISLAMABAD: The national tally of COVID-19 patients crossed 600 on Saturday with several new cases in Sindh, Punjab, Balochistan and Khyber-Pakhtunkhwa (K-P), compelling provinces to step up their efforts to contain the spread of the virus.

In a further development, the government on Saturday suspended all international flight operations for two weeks. The ban will remain in effect till April 4, according to an official statement.

The largest single-day increase in the number of virus patients so far came after provinces reported more positive test results. As of Saturday, Sindh has the highest number of COVID-19 patients – 292.

The number of cases soared past 100 in Punjab and Balochistan to 137 and 104, respectively. K-P has 27 patients and Gilgit-Baltistan (G-B) 55. The number of patients in Islamabad remains at 10 and one in Azad Jammu and Kashmir.

Earlier, Special Assistant to the Prime Minister on National Security Moeed Yusuf said the decision to suspend international flights was taken after receiving input from all advisers and relevant groups in a meeting of the National Coordination Committee (NCC) on coronavirus last week.

"However, certain Pakistan International Airlines (PIA) flights that are currently in various European and other countries will be allowed to return. The cargo flights are also exempted from the restriction. This is a temporary suspension for two weeks," said the special assistant.

He clarified that this suspension is also not applicable on diplomats travelling to Pakistan. "The restriction is only on passenger planes," he said. He added around 200,000 people are scheduled to return to Pakistan over the next two weeks and the government is taking steps to bring them back.

In addition to this, he said, Pakistan embassies and missions around the globe have been instructed to provide all possible assistance to all such travellers who have been stranded due to the restriction on international flights.

"We urge those affected by this decision to cooperate with our missions abroad, and place as little burden on them as possible, as our facilities are stretched," the PM's aide said.

The government's earlier decision of a mandatory coronavirus health certificate for international travellers will no longer be effective after today's decision, Yusuf said. "They will be screened at airports."

Social distancing

Special Assistant to the Prime Minister on Health Dr Zafar Mirza also spoke to the media, appealing to the nation to practice social distancing on a long weekend to avoid transmission of

COVID-19.

"I am very hopeful if we practice social distancing, we will be able to control the pandemic," said Mirza at a news conference at the National Institute of Health (NIH).

"Social distancing is a set of infection control measures intended to stop or slow down the spread of a contagious disease," he said. "The objective of social distancing is to reduce the probability of contact between persons carrying an infection, and others who are not infected."

Mirza said the NCC has been constituted to collect data on coronavirus and brief the nation about the national emergency. The NCC will deliver messages though media to create awareness about the disease as well as the government's action to prevent the transmission of virus.

"It will also strengthen coordination between the provinces and the federal government and also work for procurement of masks, ventilators and protective gear to enhance the capacity to fight the virus.

"Protection of our frontline doctors treating infected people is the government's foremost priority. The NCC would deliver univocal message to the nation using information technology," he added.

He said coronavirus has reached 186 countries and affected 270,000 people whereas 11,431 people have died because of the infection but 92,000 have completely recovered which "is a sign of hope".

He said three people had died in Pakistan because of the virus and five people had completely recovered. Many more would recover in the coming days and also be discharged from hospitals.

Mirza said 13,991 people at all entry points were scanned during the last 24 hours.

Overall, 1.4 million people have been screened so far at entry points since the start of the outbreak. He said it was decided to quarantine all those returning from Iran via Taftan and now the provinces were doing it again. Some 3,378 people are spending time in quarantine facilities in different provinces.

"The government of Pakistan has established 14 labs so far in all four provinces testing coronavirus and more labs will be established soon," he added.

(With additional input from Ou Correspondent in G-B and APP).