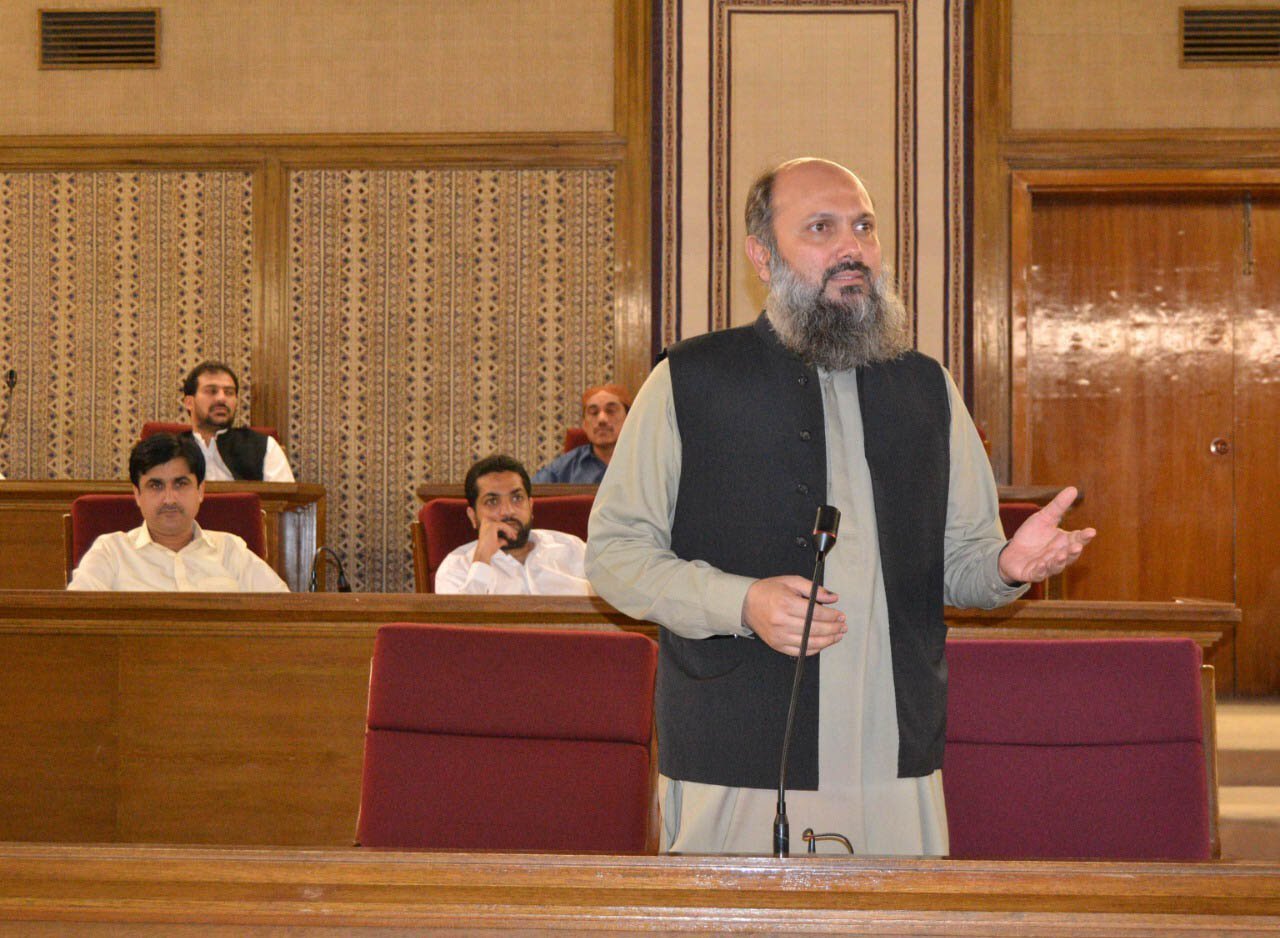 ---
QUETTA: Balochistan government has imposed a health emergency in the province while also announcing closure of all shopping malls, crowded markets and inter-provincial and inter-city public transport services for an initial period of three weeks.

According to a notification issued by the Home and Tribal Affairs department on Friday, the government has made the decision in the best interest of the public "in pursuance of the decisions made in the first meeting of the Core Committee for COVID-19 [novel coronavirus]."

Earlier, Balochistan Chief Minister Jam Kamal received briefing about the preventive measures against the novel coronavirus at a meeting of the provincial apex committee.

Speaking on the occasion, Kamal said all possible measures must be taken to prevent the spread of the contagion in the province. "Negligence will not be tolerated in this regard," he added.

He said the government is in contact with all the stakeholders to overcome the crisis and the entire government machinery has already been activated. "A health emergency has been imposed in the province. Medical equipment can be purchased through the emergency clause."

The chief minister said there is nothing more valuable than human life; doctors are working on the frontline and need encouragement. "We have to focus not only on Quetta but the whole province."

He said in each division administrative secretaries have been appointed as focal persons.

Kamal said the opposition must avoid politics on the sensitive issue. "Opposition should not mislead the people. Support the government to help overcome this outbreak."

The CM also held a meeting with Prime Minister Imran Khan via video link.

The chief minister stressed that the federal government effectively deal with the coronavirus and prevent its spread. He emphasized the need for providing technical guidelines to the provinces.

Prime Minister Imran appreciated the Balochistan government's efforts in providing medical and other facilities to the pilgrims entering Pakistan via Taftan.

Kamal dismissed claims that the Balochistan government was responsible for the spread of coronavirus. The prime minister emphasized the need for unity and a joint action in the national interest.

The Balochistan CM told the PM that the government is preparing labour data to provide support package to the daily wage earners in case of a lockdown.

He said all possible steps are being taken to effectively deal with the coronavirus. The prime minister praised Balochistan's efforts for deploying its resources to fight the deadly pandemic. 

Published in The Express Tribune, March 22nd, 2020.