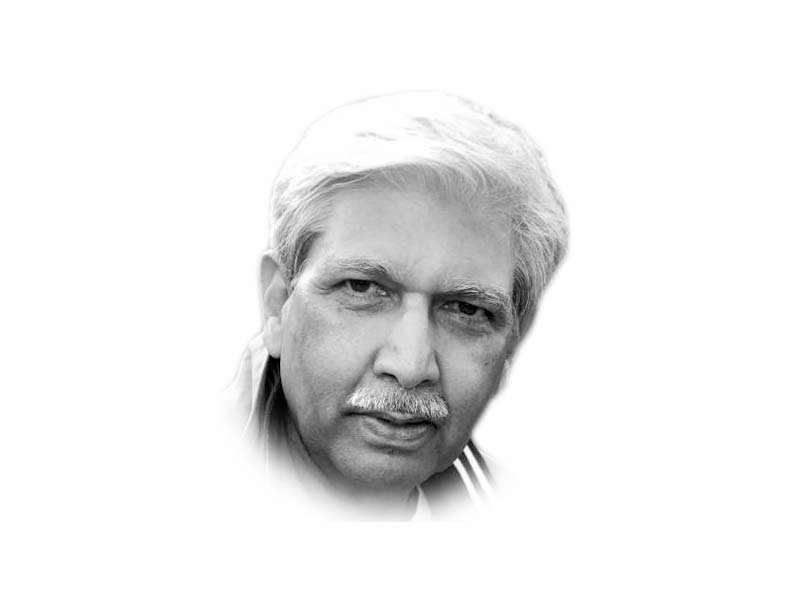 ---
How and why did we end up in a pandemic will be the subject of numerous books and investigations in the coming months and years. What is certain, though, is that by the time it gets done with the world and dies out or hibernates to come back at us, or simply mutates into newer forms, coronavirus would have changed our world inalterably. Present estimates of the likely deaths run in millions the world over but will test human ingenuity in overcoming the challenge whether through altering lifestyles or through medicinal intervention.

If there are two phrases that will stand out after it is all over, those will be 'social distancing' and 'flattening the curve'. The first relates to how we, as humans, have become far too intermingled and connected in physical, economic and social senses to create an environment of such proximity that what would have been only an event of equally tragic magnitude in a far-away land, confined to a people or a region, of which news would have travelled slowly out in months if not years, is now a story in the neighbourhood. Distance was distance unlikely to be as easily traversed or bridged.

The world today is far too easily accessible and connected, and one. Truly globalised, even if the recent social and political phenomena in rise of the reactive right in the West will have you believe differently, what used to be truly foreign now lies next-door. What would have begun and finished in Wuhan is now the story of every home in the entire world. Will the world then begin to reform in clusters to effect regional distancing, a follow-up on social distancing? A literal wall of sorts? Trump already has a wall for Mexico, and yet not. A million visit across either side every day. More telling: both countries have half a trillion dollars trade every year. With almost a trillion dollars trade with China it may be even more difficult to de-link with China even if it is home to Wuhan from where the tumult began.

This level of globalised proximity has enabled the likes of George Soros to do in a moments work what took East India Company a couple of hundred years to achieve. Yet, someone like Trump will dump globalisation in a jiffy to rid the 'selected' world from the malignant rest. He has literally walked away from the WTO and the Climate accords but the rationale imposed on humanity in the aftermath of Covid-19 is likely to dictate otherwise. But the world is surely up for a re-tweak if not an entirely new order.

On a social scale, population explosion, uber-urbanisation and centralisation in mega-cities — mostly uncontrolled and unplanned — has taxed the social economy of the present-day world to its limits. While some cities may be relatively better planned and provided for with civic facilities almost all are dotted with slums betraying uncontrolled growth. Lack of sanitation, extreme dilapidation to the point of non-availability of drinking water is practically pervasive. Dingy living in vertical development boxes people in easy range of communicable diseases. Varying lifestyles mix and challenge what may be culturally exotic but unnatural to how man was first intended to maintain balance with the elements. What humanity faces today is nature's reaction to man's transgression. This is the dilemma of modern living. Will this experience with Covid-19 alter the way we live? How may we regain the harmony between man, nature, lifestyles, cultures, and unrestrained exploitation of earth's resources — to a point of perfect balance?

The truth of globalisation has been brought home like never before. Imagine, the first global industry to bear the brunt is the travel industry and mainly the airlines. International travel is grounded to a miniscule while domestic stands seriously curtailed. When social distancing is the mantra there is little possibility to be cooped up in compressed cabins over long distances. (For Pakistan the initial carriers of the virus were in-bound travelers by road or air). Many airlines have cut staff and operations. Some are threatened to go under. Yet this shall be the first industry to bounce back as soon as the virus has run its course bringing back connectivity, interdependence and prosperity.

Ditto for world trade. The world hasn't seen this level of growth of capital and prosperity in its entire existence than what has been attained in the last three decades. That's courtesy a globalised, interdependent and hugely intertwined trading patterns in an overly connected world around multifaceted mediums. Would economies now change structures — post Covid-19, even if slowly — to imbibe self-sufficiency to a degree and reduce interaction with more 'suspect cultures' through effecting firewalls to keep malignancy out? Clearly, that shall have to be at a cost in the levels of wealth that the world has come to know and live with if economic fidelity dictates separation. Will we be able to live with less? Will we then need a separate trade order for each region or a collective? Are we going to regress back to the pre-WWI order? Or can creative arrangements and circuit-breakers be instituted to ensure that the global social, political and economic order remains progressive and prosperous while keeping the odious out?

And even though an increasingly cloistered West may urge a reordering of the global system by instituting cultural separations the role of the United Nations and its subordinate, the World Health Organisation (WHO) has reemerged with even greater significance in emphasising centralised responsibility and the efficacy of how the world order was envisioned in the post-WWII rethink. The WHO has been especially effective in guiding the world through a more reflective and deliberated approach to fighting this global war against corona. From mitigation to suppression it is at the forefront of this global effort in how it is directing a global response. That will reinforce the need to retain a central coordination role of the United Nations as a global minder of situations needing wide-scale response and implementation.

If indeed there will need to be a re-order of the world after the pandemic is over it shall have to emphasise a more central commitment to a set of social, cultural and economic priorities which could keep nature at ease and the world in a harmonious coexistence. Only another re-commitment of the order of Bretton Woods can refocus the world towards maintaining such balance. The sociologists, economists and the politicians of the world's great capitals must begin thinking anew another covenant that the world will need to reengage with if the planet and its inhabitants are to survive. Technology could assist if beneficially harnessed. Else it could be our next bane. If there is one thing to learn from the ongoing calamity it shall have to be how our neglect in sticking to the collective norms has extracted this price. The next one may simply spell our end.

Published in The Express Tribune, March 22nd, 2020.

Like Opinion & Editorial on Facebook, follow @ETOpEd on Twitter to receive all updates on all our daily pieces.