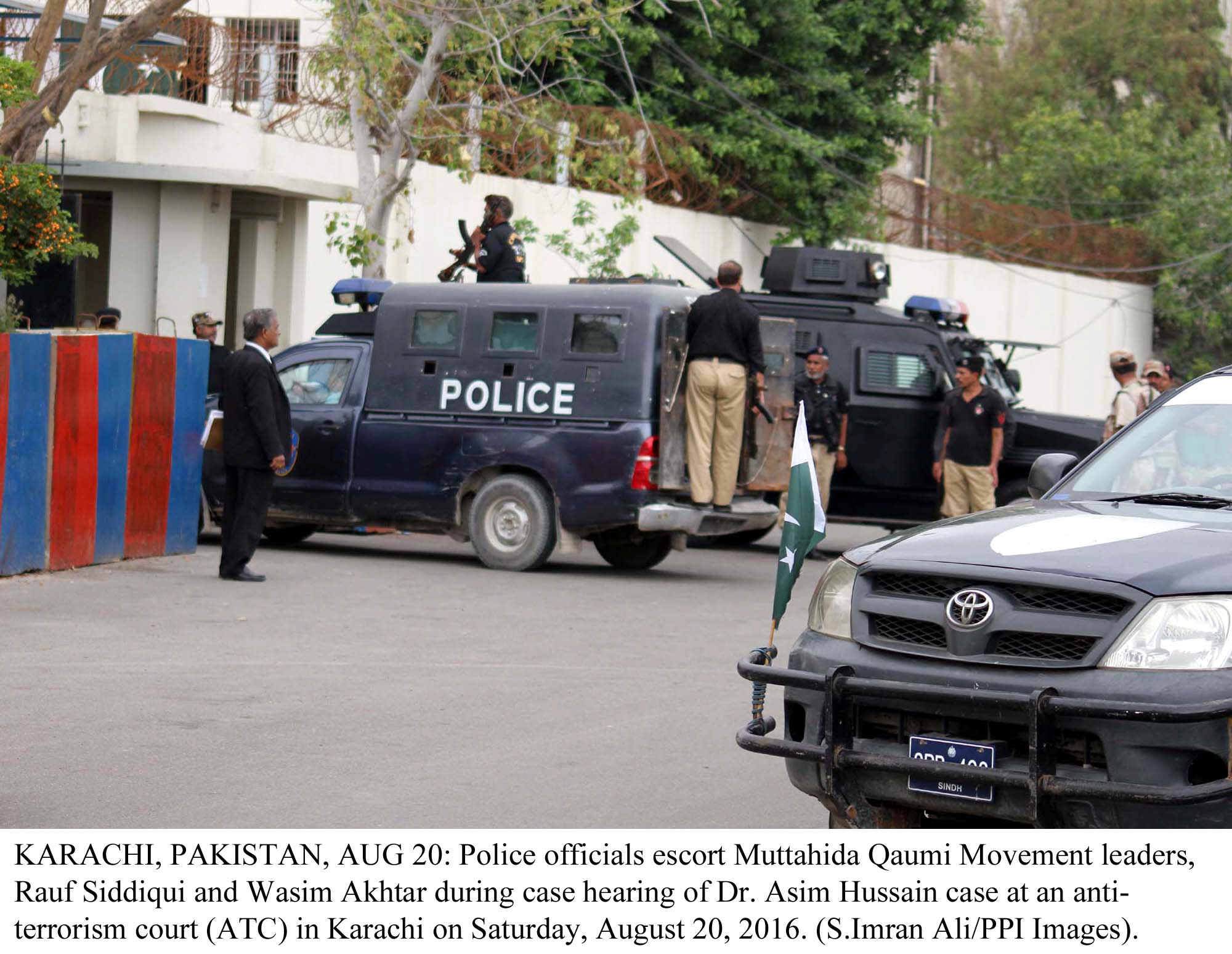 ---
KARACHI: As the police continued the crackdown against those violating the Sindh government's orders against public gatherings and closures of businesses amid the coronavirus crisis, at least 20 people were arrested in Karachi on Friday night and Saturday.

The Sindh government has ordered a partial lockdown in the province, encompassing non-essential shops, restaurants, cinemas, malls and public parks and beaches. Meanwhile, the police have reportedly been ordered to take action against gatherings of four or more people, even in vehicles.

The Shahrae Noor Jehan police claimed to have arrested 12 individuals after conducting a raid at a snooker club. According to the Central SSP, the suspects were arrested for violating Section 144, while cases have been registered against the arrested individuals.

G-B govt imposes Section 144 to ban gatherings as coronavirus cases rise

Two men were also held by the Bahadurabad police for holding a wedding ceremony in Mohammad Ali Society. SHO Aurangzaib Khattak shared that a police team conducted a raid after being informed about a wedding ceremony being hosted in the basement of a bungalow. Arresting two men associated with the event's management, namely Iqbal and Amin, the police registered cases against them.

Meanwhile, the Korangi police claimed to have arrested Yaseen and Jumma Khan, while the Khokhrapar police reportedly nabbed Nasar Ahmed and Pervez Iqbal during separate operations, for violating the provincial government's orders.

Separately, two others, identified as Ashfaq and Mohsin, were apprehended from Shah Faisal Town for similar offences.