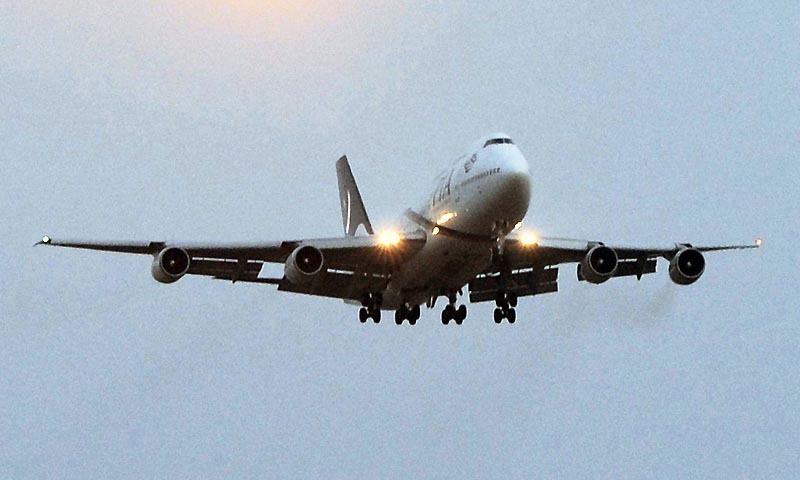 ---
ISLAMABAD: As Pakistan's COVID-19 tally climbed over the 600 mark on Saturday, the country joined the list of nations that have imposed travel restrictions to halt the spread of the highly contagious virus. After a high-level meeting earlier in the day, the government shut down most international air operations for the next two weeks.

The suspension, which went into effect at 8pm Saturday, would remain in place till April 4 for all foreign airlines and for a week for the country's national flag carrier, a notice issued by the Civil Aviation Authority stated. The measure means more than 1,300 flights scheduled for the next seven days have been cancelled.

According to aviation sources, foreign airlines operate as many as 980 flights a week to and from Pakistan. Meanwhile, Pakistan International Airlines operates another 396 international flights to 15 countries on a regular schedule.

"More than half of these fly to Saudi Arabia, Qatar and Kuwait," PIA spokesperson Abdullah Hafeez told The Express Tribune. "Since the three countries have already had travel restrictions in place, the government decision will apply to 209 more flights," he explained.

The decision to suspend international flight operations was taken during a meeting of the National Coordination Committee earlier in the day, Prime Minister's Special Assistant on National Security Moeed Yusuf announced at a news conference ahead of the notice. The meeting was presided over by Prime Minister Imran Khan, he said.

"This is a temporary suspension — for two weeks – a decision taken after taking input from all advisers and relevant groups," Yusuf said. He told reporters that certain PIA flights that are currently in various countries in Europe and other parts of the world would be exempt from the suspension to allow them to return.

"The restriction applies only to passenger aircraft," the adviser added, clarifying that cargo flights and diplomats travelling to Pakistan would also be excused. According to the CAA notice, diplomats and cargo flight staff will have present a health declaration and undergo screening at the airport they land at.

Around 200,000 Pakistanis are scheduled to return to the country over the next two weeks, Yusuf said. "The government is taking all possible steps to bring all Pakistanis stranded in foreign nations home," he assured.

"Pakistan's embassies and missions around the globe have been instructed to provide every possible assistance to them. We urge those affected by this decision to cooperate with our missions and place as little burden on them as possible, as our facilities are stretched," the adviser appealed.

Regarding the government's earlier decision to demand a mandatory COVID-19 health certificate from international travellers upon entry, Yusuf said it was no longer in effect after Saturday's decision. "The travellers will be screened at airports, where screening measures have been strengthened," he added.

Like other airlines around the world, which have been left on life support in the wake of COVID-19 restrictions, Pakistan's aviation sector too is like to suffer a massive hit following the international flight suspension. The sector has already lost more than Rs10 billion in the last three weeks alone due to restrictions imposed by other countries, Aviation Division officials lamented.

"We have sent a report on the losses to the government," said one official. "It shows that PIA has lost Rs8.5 billion in the first weeks of March while CAA has lost more than Rs4.5 billion," he said. "We estimate the aviation sector could end up losing more than Rs25 billion during the two-week ban," he warned.

Meanwhile, the government has now started screening all domestic travellers at airports, aviation officials told The Express Tribune. According to them, health desks have been set up at all airports and paramilitary officials and medical staff have been deployed to ensure screening operations.